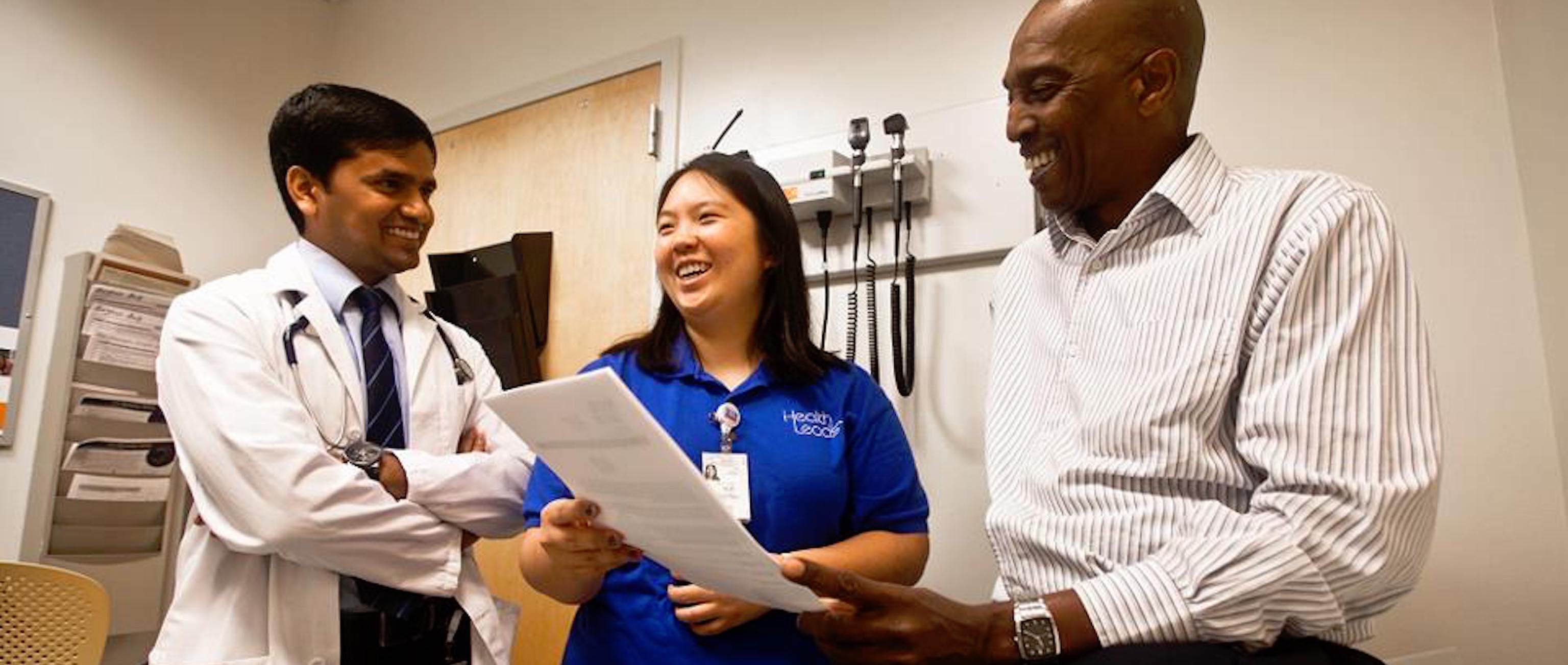 We recently launched #AdvanceEquity, a new digital dialogue series about equity, inclusion, and social impact. #AdvanceEquity is a digital build-out of the rich and provocative conversation that was started at New Profit's Gathering of Leaders in March (VIDEO). Throughout the series, we'll be highlighting the stories of people and organizations that are fearlessly pushing the boundaries to break down systemic barriers to opportunity in America.
Health Leads, one of NewProfit's current public health investments, aims to catalyze the healthcare system by connecting patients with the basic non-medical resources they need to be healthy.
Rebecca Onie, Co-Founder & CEO of Health Leads says in her recent Skoll Article, "Our vision, however, is not rooted in more Health Leads, but in accelerating a revolution in the healthcare sector. We envision a health system that addresses all patients' basic resource needs as a standard part of quality care. We want to change what 'counts' as healthcare so that the sector—which currently accounts for 17 percent of the US gross domestic product—actually delivers health, rather than simply treats or manages disease"
Health Leads' work has shown progress and received government attention."On January 5, 2016, the US Centers for Medicare and Medicaid Services (CMS)—the largest single purchaser of healthcare in the world—announced a five-year, $157 million Accountable Health Communities (AHC) pilot program that 'addresses a critical gap between clinical care and community services…by testing whether systematically identifying and addressing the health-related social needs of beneficiaries impacts total healthcare costs, improves health, and quality of care.' CMS itself is calling the AHC pilot 'historic'—the first time it has acknowledged patients' social needs as part of healthcare delivery."
Rebecca Onie aims to #AdvanceEquity in the US healthcare system by enlisting "healthcare leaders with the conviction to take on addressing social needs as a standard of care and to advocate for the broad adoption of this approach throughout the healthcare sector."
Read the full Skoll article here