This week we launched #AdvanceEquity, a new digital dialogue series about equity, inclusion, and social impact. #AdvanceEquity is a digital build-out of of the rich and provocative conversation that was started at New Profit's Gathering of Leaders in March (VIDEO). Throughout the series, we'll be highlighting the stories of people and organizations that are fearlessly pushing the boundaries to break down systemic barriers to opportunity in America.
Today in #AdvanceEquity we take a closer look at Jump at the Sun, a new podcast hosted by our own Tulaine Montgomery. It was launched at the Gathering of Leaders, where this year's dialogue fell into step with the heightened national consciousness around diversity, equity, and inclusion.
Jump at the Sun has sustained and enlivened that conversation through storytelling sessions with daring and reflective everyday people - social entrepreneurs, artists, advocates and community members who relentlessly pursue equity and advance opportunity in a challenging and changing America.
Tulaine says:
"This podcast is a space where we will create community with people who are jumping at the sun in their own right, pursuing their dreams while promoting opportunity and access for as many people as possible on the planet."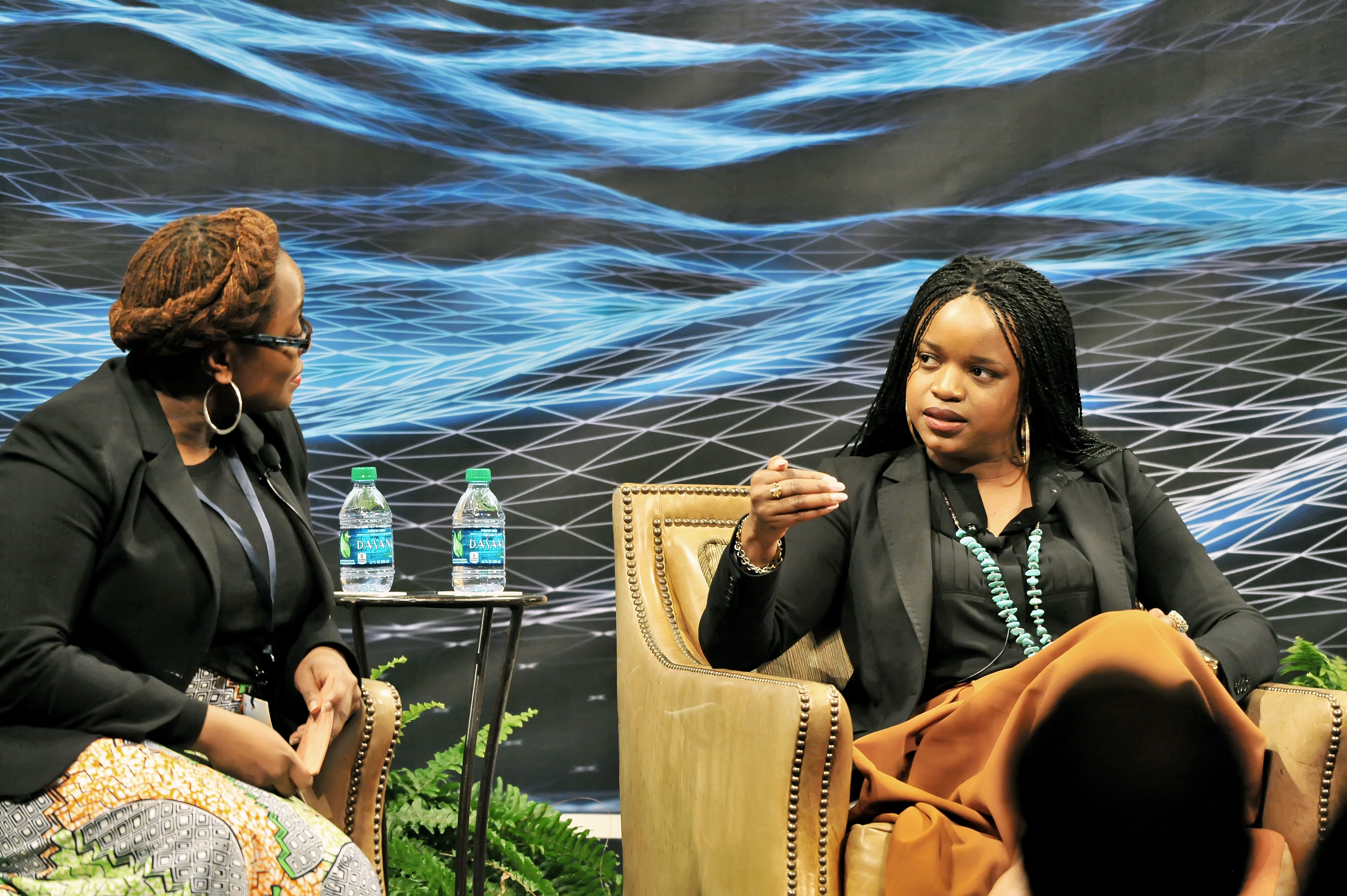 Guests on Jump at the Sun include John Legend, Vanessa Kirsch, Jeffrey Walker, and Freada Kapor Klein. The most recent episode features Brittany Packnett of Teach for America and #BlackLivesMatter with Deval Patrick, former governor of Massachusetts, navigating their own journeys to advancing opportunity, with each representing a different generation and a unique leadership model.
https://soundcloud.com/jump-at-the-sun/episode-4-how-to-stay-woke
Check out the rest of the episodes on www.jumpatthesunpodcast.com and follow @JATSPodcast to stay tuned as Tulaine meets more remarkable change makers.
Share your favorite moments and stories with #AdvanceEquity as we continue this important and powerful dialogue together.