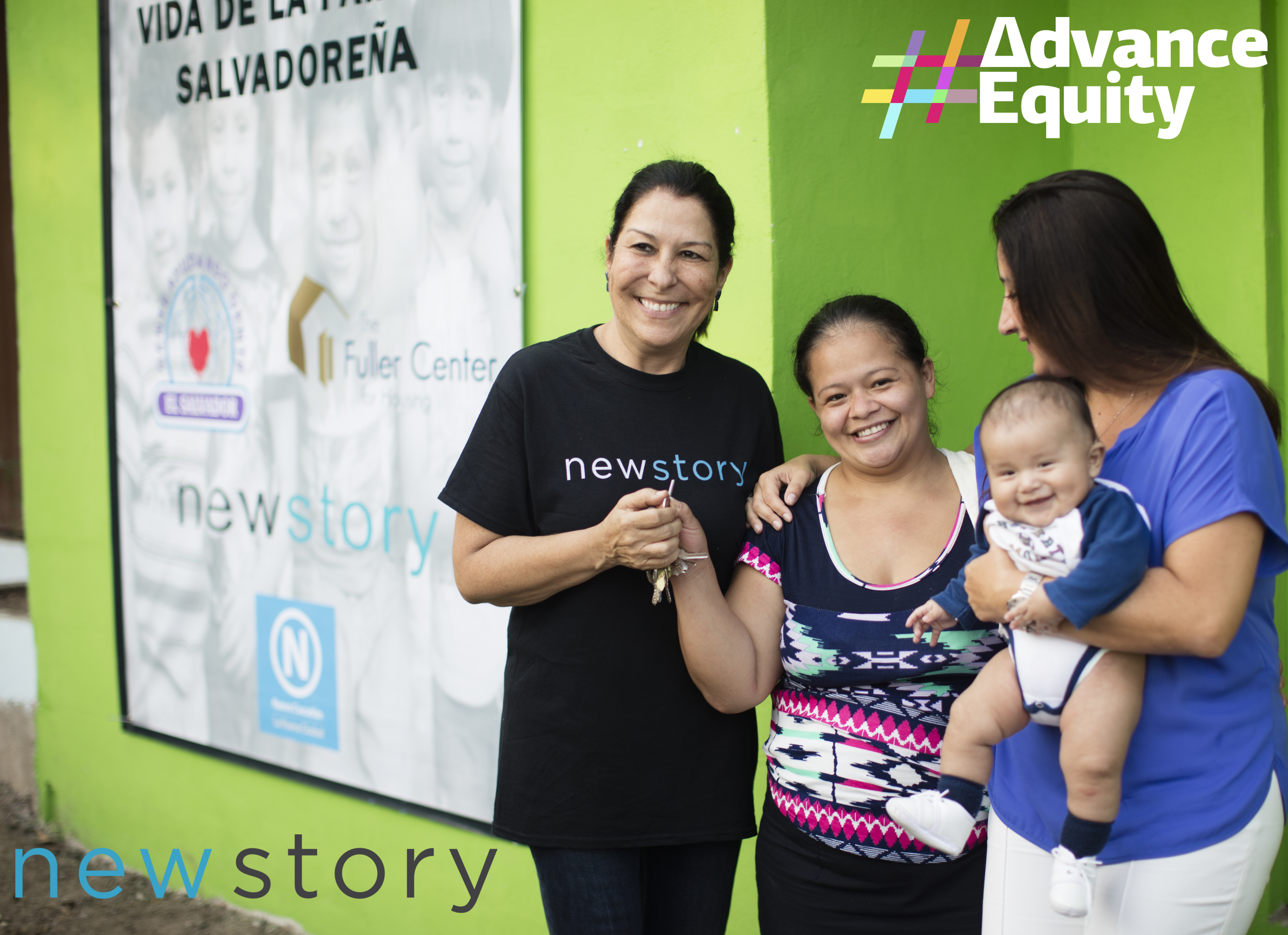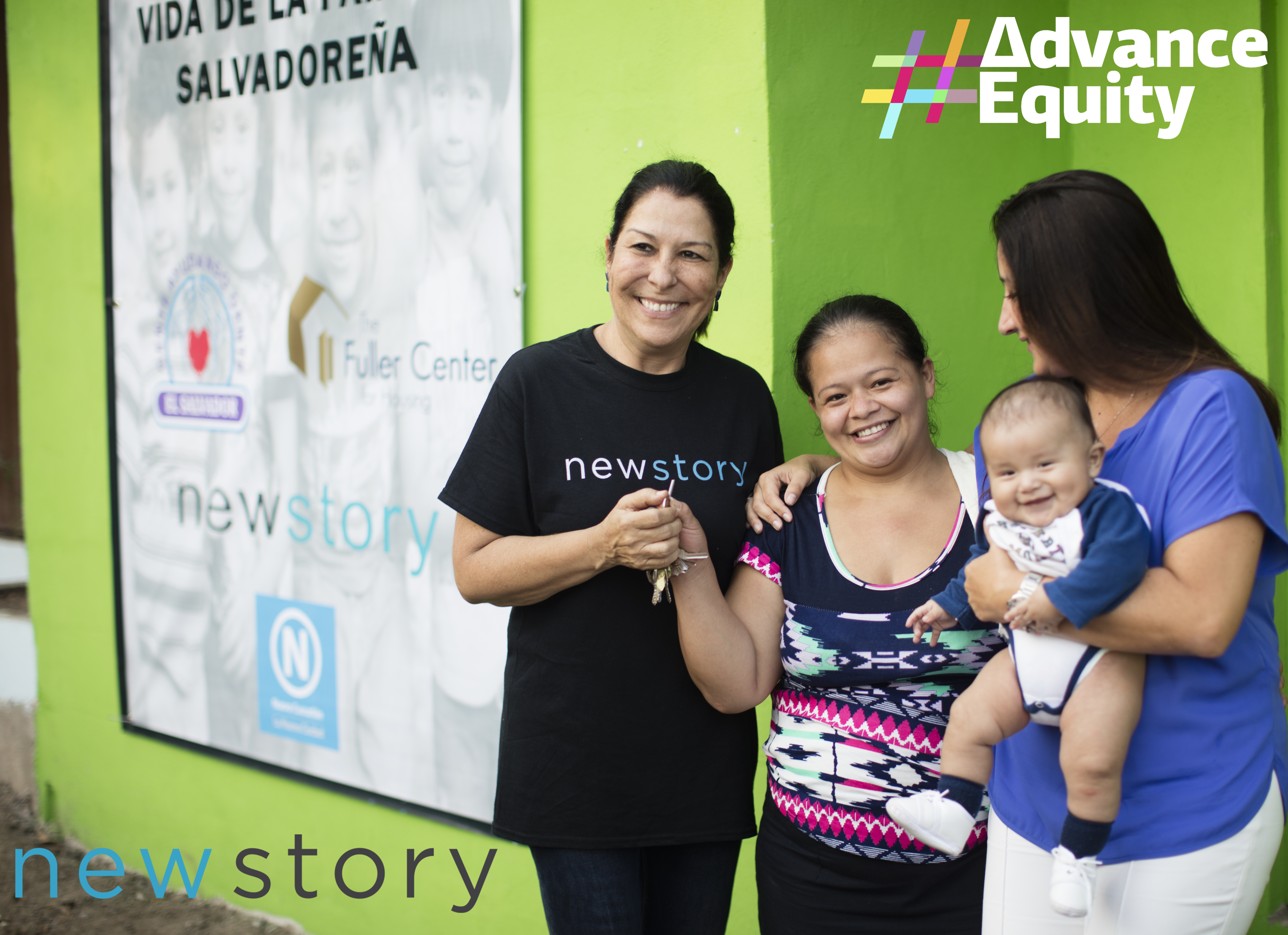 Earlier this summer, we launched #AdvanceEquity, a new digital dialogue series about equity, inclusion, and social impact. #AdvanceEquity is a digital build-out of the rich and provocative conversation that was started at New Profit's Gathering of Leaders in March (VIDEO). Throughout the series, we'll be highlighting the stories of people and organizations that are fearlessly pushing the boundaries to break down systemic barriers to opportunity in America.
As part of this campaign we have decided to start a series to highlight organizations in our network and how they are working to #AdvanceEquity. Today we shine a spotlight on New Story Charity.
It's impossible to promote equality without promoting humane living conditions for all families. It's also increasingly difficult to mobilize communities without offering transparency. At New Story Charity, we #AdvanceEquity by creating sustainable housing for low-income communities abroad, and by ensuring that all of our donations go straight to the families we serve.
In the past two years, we've funded over 400 homes, 150 of which have been completed. All of the donors that funded these homes receive videos of the exact families they helped moving into their new, safe houses. In addition, since we partner with local non-profit organizations, and use local materials and labor, we stimulate the local economies where we work.
For us and for the families we serve, a house can be a doorway for potential. Using these homes as a starting point, we can start implementing even more ideas to advance equity, such as preventing mosquito-borne diseases, providing clean water and creating new strategies for food security. When families have equal access to safe homes, they can focus their time and energy on advancing educational and income opportunities, thus, writing a New Story for their lives.