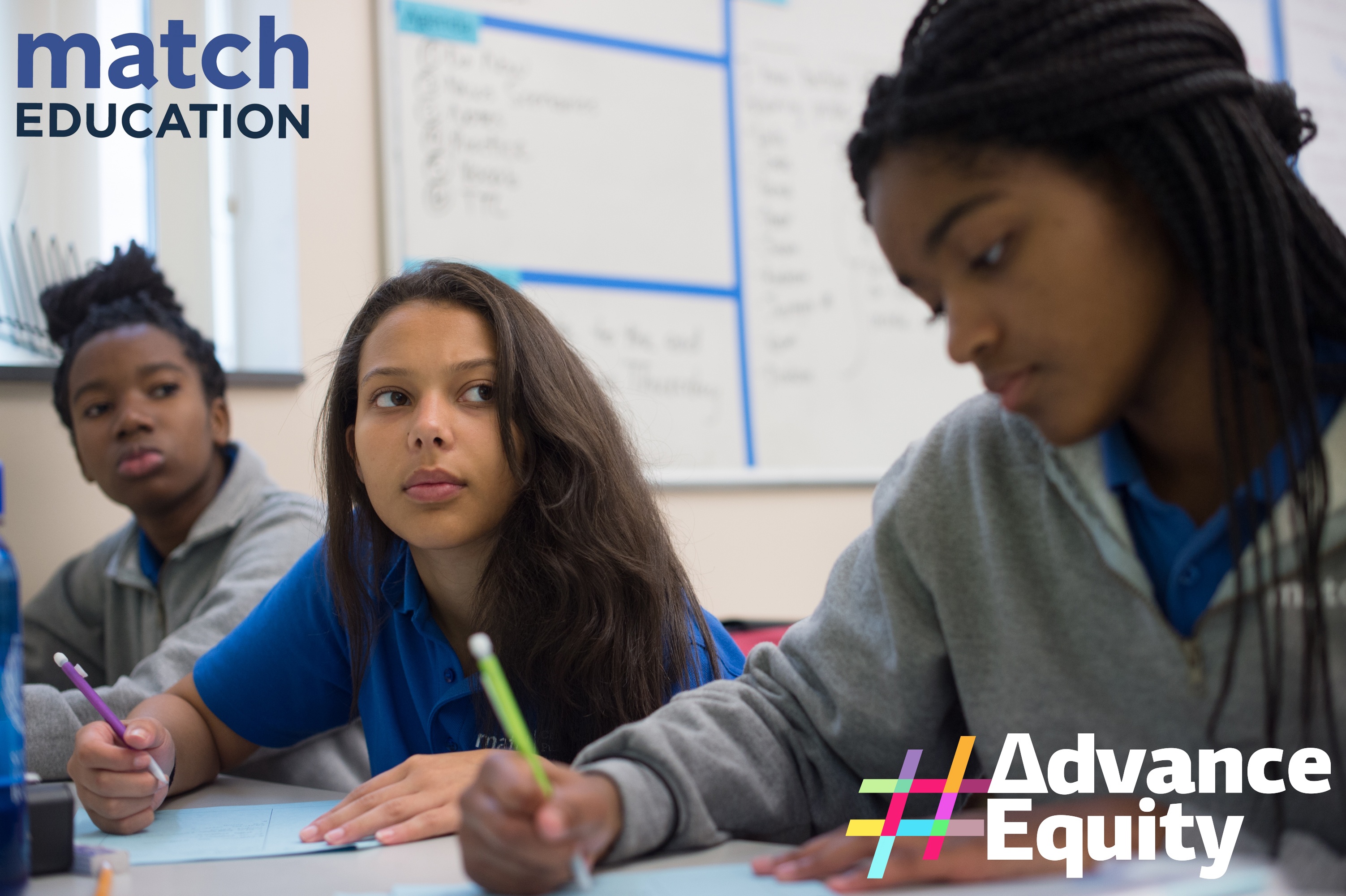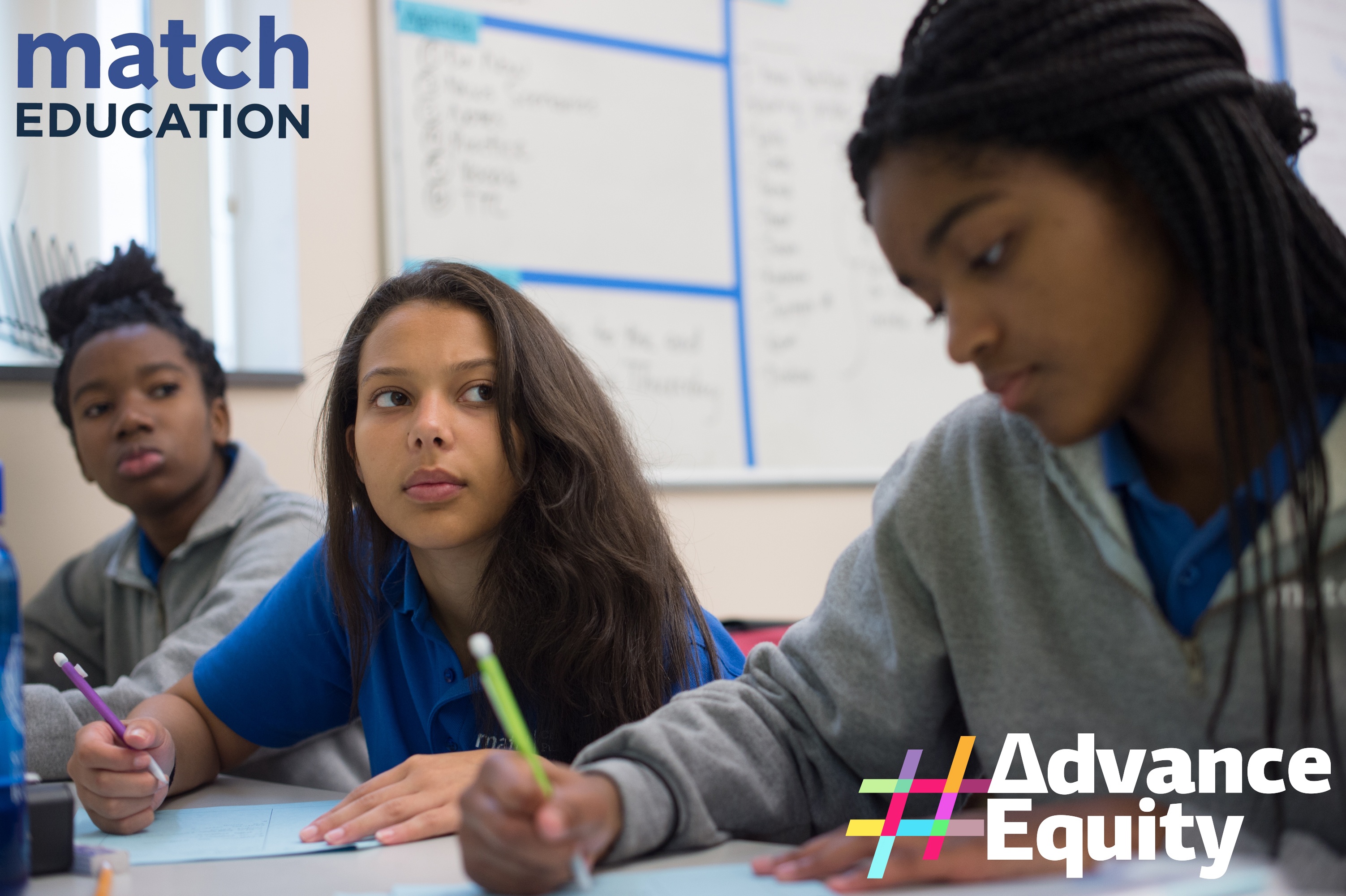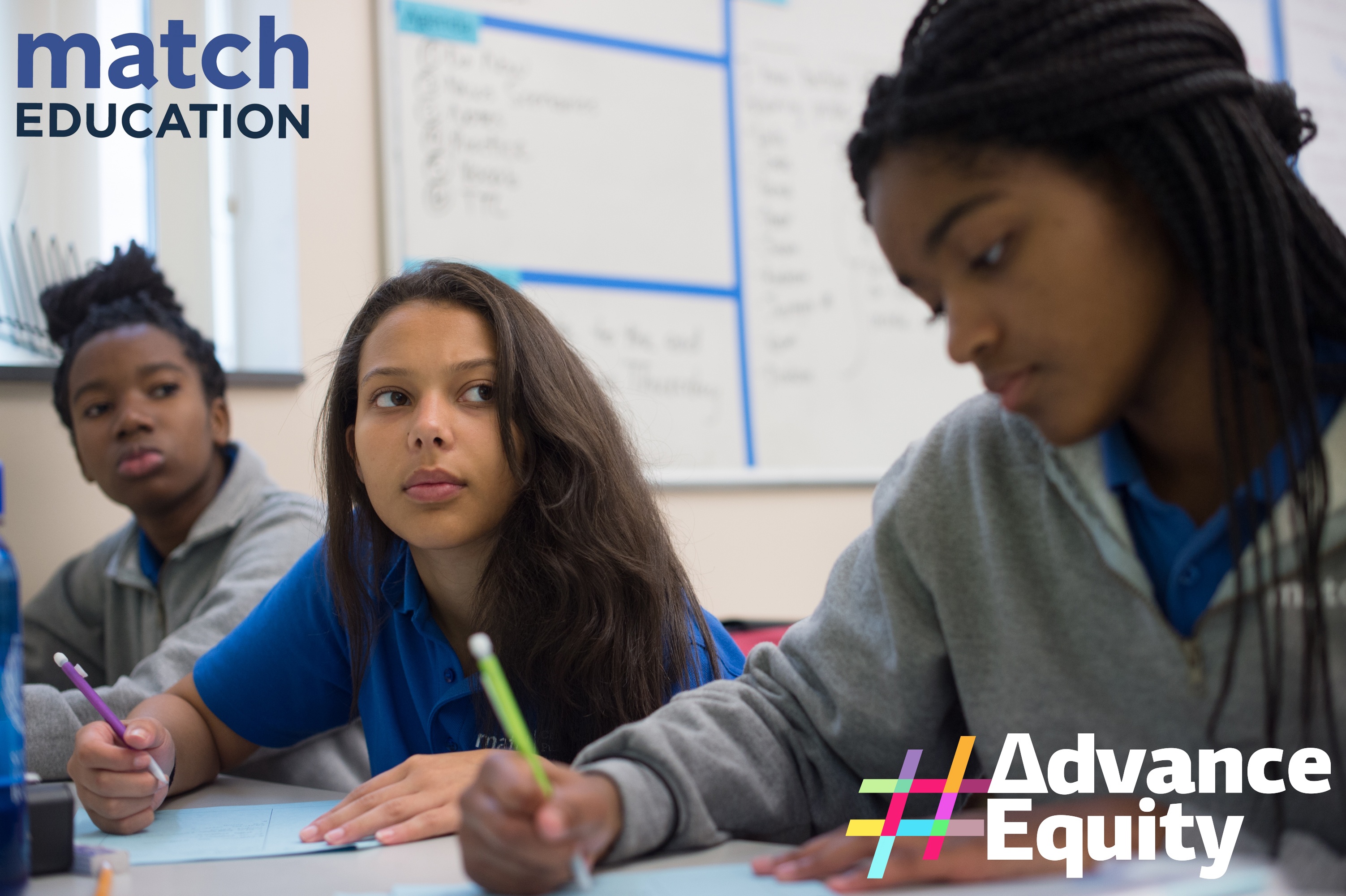 Earlier this summer, we launched #AdvanceEquity, a digital dialogue series about equity, inclusion, and social impact. #AdvanceEquity is a digital build-out of the rich and provocative conversation that was started at New Profit's Gathering of Leaders in March (VIDEO).
As part of this campaign we are highlighting our portfolio organizations and how they are fearlessly working to #AdvanceEquity in America. This week we take a closer look at Match Education.
Match Education is tackling some of the most intractable challenges in education. The nonprofit operates Match Charter Public School, a high-performing K-12 school in Boston; the Charles Sposato Graduate School of Education, which trains rookie teachers to teach in high-poverty schools; and Match Beyond, a college and jobs program that seeks unprecedented degree completion rates and employment outcomes for low-income students in Boston. Out of this applied work, Match refines, validates and share its ideas and practices as related to core questions in education.
Match was founded as a charter high school in Boston 15 years ago. Today, it serves nearly 1,200 students in grades prek through 12 (on campuses in Hyde Park, Jamaica Plain and Brighton) and more than 90% of its students are Black or Hispanic. It is the only public school in Boston that offers families 14 years of continuous schooling.
Match is known for its small-school feel, its rigorous academics, high expectations and mission to prepare students for success in college and beyond. Starting in early elementary school, every student receives up to two-hours of individual tutoring per day in Math and English Language Arts. Match's tutoring program has been studied by researchers at Harvard University and the University of Chicago, who have determined it to be a highly effective intervention. As a result, charter and district in schools in Chicago, New Orleans and Lawrence, MA have replicated Match's tutoring model.
Match's elementary school, Match Community Day, has a special focus on serving English language learners: 78% of its students are learning English. During the 2014-2015 school year, 93% and 89% of their tenth graders scored proficient or advanced on ELA and math tests, respectively, on MCAS, the Massachusetts state standardized test. All upperclassman at Match take the SAT in high school, and last year they averaged a score of 1518, which is close to the national average. Currently, 80 to 90 percent of Match High School graduates enroll in a four-year college. Finally, at 9% across all grades, Match has one of the lowest attrition rates in Boston among district schools and charter schools.