New Profit's Reimagine Learning initiative has made one-year incubation investments of $100,000 in six breakthrough organizations who together will make meaningful gains for the 1 in 5 students with learning and attention issues across the U.S. The six organizations receiving grants - CAST, Eye to Eye, LiftEd, National Center for Learning Disabilities, National Center for Special Education in Charter Schools, and YouthBuild USA - each create and advance solutions to better meet the needs of millions of students who are not being served well by traditional learning approaches and school models.
Shruti Sehra, Managing Partner of the Reimagine Learning Fund, says: "We are very excited by this diverse group of organizations who are approaching serving students with learning and attention issues in different ways, and collectively can significantly advance the K-12 education field and ecosystem to ensure that all students, particularly those with learning differences, can achieve both academic and life success."
Reimagine Learning's new grantee-partner organizations were selected from a competitive pool of 83 applicants nationwide based on their evidence-informed approaches to supporting the learning of students with learning differences, alignment with Reimagine Learning's core beliefs, a strong leading social entrepreneur, and a vision for systemic change.
Like all breakthrough leaders and organizations supported by New Profit, this group will receive unrestricted growth capital and strategic advice to help them build the capacity of their organizations, collaborate with others, and take aim at changing the larger systems in which they operate. In addition to receiving $100,000 in growth capital and being paired with a New Profit advisor, the 2018 Incubation Cohort will form a learning community that will provide an opportunity for social entrepreneurs to connect, receive and give advice, and participate in an in-person convening structured around tackling organizational challenges and the systems that impact the learning outcomes of students with learning and attention issues.
Reimagine Learning's Work to Advance the Learning Revolution for Diverse Learners
Reimagine Learning is one of New Profit's collaborative initiatives that exists to put the diverse needs of our most vulnerable K-12 students at the center of the national dialogue about the future of learning in the United States. While our nation has made great strides in education, we know that the system continues to leave behind specific groups of students, including those with learning and attention issues, students of color, English Language Learners, and students affected by poverty and trauma. Reimagine Learning is working towards a future in which all students—including those with more complex needs and fewer support resources—will be in learning environments that can meet their diverse needs and enable them to reach their full potential.
Reimagine Learning launched in 2012 with a focus on the need for social entrepreneurship and innovation in the K-12 education sector to support students with learning and attention issues, social/emotional learning challenges, and exposure to high doses of trauma. We know that if we design learning environments to support the diverse needs of these learners and put into practice teaching and learning approaches grounded in insights from neuroscience, human development, and learning sciences, that we will better serve all learners. Over the past six years, Reimagine Learning and a set of visionary funding partners like the Peter and Elizabeth C. Tower Foundation, the Poses Family Foundation, and the Oak Foundation have worked to spread practices that we know work for diverse learners to a broader set of communities. We invested in building the capacity of 20 organizations leading innovative work in the K-12 field, including a small but mighty group of nonprofits leading the charge on supporting students with learning differences. We also worked to drive systems-level change by engaging in collective advocacy efforts to shape public policy such as the Every Student Succeeds Act and by partnering with Salem Public Schools and Lawrence Public Schools in Massachusetts to drive transformative change in these districts to meet the diverse needs of all learners.
This year, when Reimagine Learning opened our investment cycle, we were thrilled to receive 83 applications from organizations ranging from new, small organizations with a focus on learning differences to established general education organizations looking to strengthen their focus on learning differences, from EdTech tools to policy actors and direct services organizations, from regionally-focused work to national organizations. This overwhelming interest in serving students with learning differences demonstrates a groundswell in education to address and embrace learner diversity.
By setting high expectations for kids with learning and attention issues and ensuring they have the right supports from parents, educators, and the community, we can propel them to thrive in school and in life.
Learn more about our six incubation investments:

CAST is an education innovation non-profit founded in 1984 that originated Universal Design for Learning (UDL). Universal Design for Learning is a game-changing framework that guides the design of instructional goals, assessments, methods, and materials. New Profit has invested in CAST's partnership with the UDL Implementation & Research Network (UDL-IRN). Together CAST and the UDL-IRN are working on the UDL Credentialing and Certification Initiative (CCI) to stimulate, support, and sustain best practices in UDL education program design, product development, and classroom instruction. The CCI will build UDL professional credentialing and a certification ecosystem to support improved outcomes for all learners, especially those with learning and attention issues. You can learn more about this work here. Follow CAST's work at @CAST_UDL.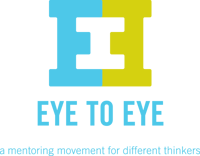 Eye to Eye's (E2E) central mission is to improve the lives of young people with learning differences. E2E provides a mentoring program in which college students with learning differences are paired with elementary and middle school students with LDs. These mentoring pairs work together through E2E's curriculum to develop social emotional skills and strengthen their understanding of their own needs as learners. E2E also has a cohort of 'LD and proud to be' diplomats to share their learning stories and striking out stigma. New Profit invested in Eye to Eye to support their approach to scaling their mentoring model. Follow Eye to Eye's work at @E2ENational.


LiftEd is a mobile instructional support platform that empowers special education teachers, related service providers, and other specialists to continuously track student progress, intelligently refine instructional strategies or interventions, and accelerate learning outcomes for students with learning differences or special needs, ages 3-22. LiftEd makes compliance-driven goals instructionally meaningful and enables special education professionals to directly align goals to daily instruction. New Profit invested in LiftEd to support the continued growth and development of their platform and organization. Follow LiftEd's work at @liftedapp.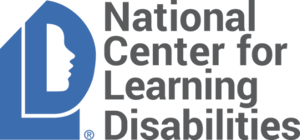 Since 1977, the National Center for Learning Disabilities (NCLD) has worked to advance the understanding of learning and attention issues and create a society in which everyone possesses the academic, social, and emotional skills needed to thrive in school, at work, and in life. NCLD creates programs, research, and practical resources to reduce stigma, promote self-advocacy skills and mobilize a powerful force of advocates to create real change. New Profit invested in NCLD to support the growth and development of their Young Adult Initiative which seeks to serve as a vehicle to embed the voices of young adults into NCLD's work and the learning differences movement. Follow NCLD's work at @ncldorg.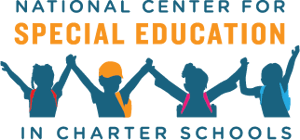 The National Center for Special Education in Charter Schools (NCSECS) was created to leverage the charter sector to expand and improve opportunities for students with diverse learning needs, especially those living in low-income communities. NCSECS works with stakeholders to raise awareness about, address barriers in, and improve access to enrollment and adoption of best practices to educate students with learning differences. NCSECS works to improve public policy by leading the public conversation and builds knowledge for the field by monitoring, curating, and developing data and analyses about best practices for students with learning and attention issues in charter schools. New Profit invested in NCSECS to support the growth and spread of their work. Follow NCSECS' work at @NCSECS.

YouthBuildUSA engages low-income, out of work, out of school young people ages 16 to 25 who want to continue their education and find meaningful work. YouthBuild students split their time between gaining career skills, experience on the job, and attending a YouthBuild alternative school where they work toward an equivalence degree or diploma. YouthBuild serves ~10,000 students across 260 sites in 45 states. New Profit invested in YouthBuildUSA's education program to support the design and development of a learning differences program aligned to the principles of Universal Design for Learning to serve students across YouthBuild programs. Follow YouthBuild's work at @YouthBuildUSA.