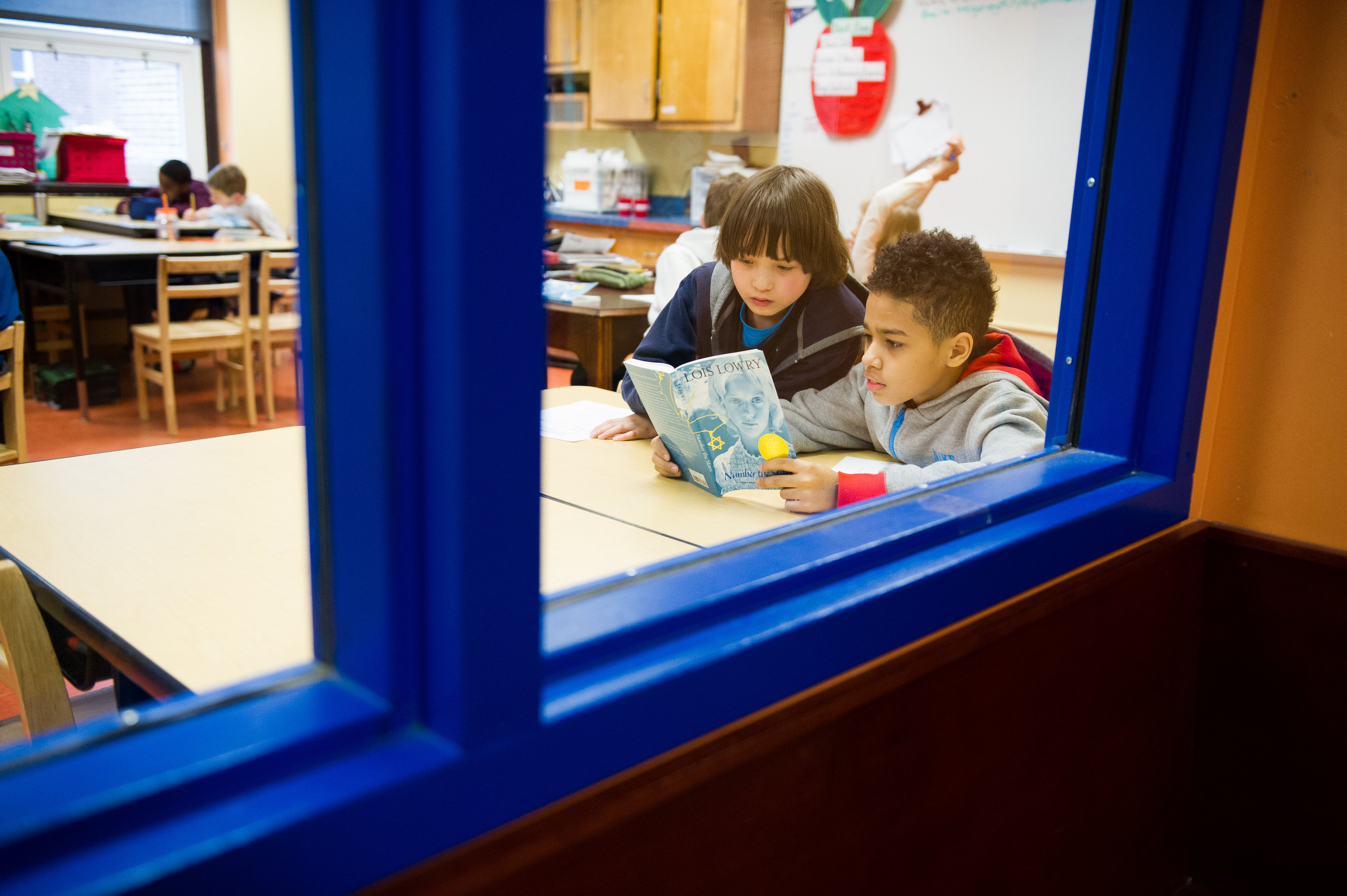 We recently had the opportunity to catch up with Bobbi Macdonald, Co Founder and Executive Director of City Neighbors Foundation. City Neighbors Foundation works to impact public education in three ways: by operating a network of innovative K-12 schools; by providing professional development opportunity for teachers; and by working to create an environment that allows great schools to thrive in Baltimore, across the state of Maryland, and beyond. Guided by the belief that children are creative, capable, powerful, and worthy of the deepest respect, the City Neighbors approach is rooted in the arts and project-based learning and inspired by the Reggio Emilia philosophy.
In this interview, Bobbi shares with us the founding story of City Neighbors and how the original vision for City Neighbors has come to life and evolved over the past 14 years.
What inspired you to found City Neighbors in 2003?

I was an early childhood educator and then I became a mom. When the Maryland charter law was created in 2003, my daughter was in kindergarten. I love public education, but the school near my house was too restrictive and cold. For me, the charter school law was an opportunity to innovate, participate, and bring neighbors together to create the best school we could imagine. Seventeen families worked together and founded City Neighbors based on the ideals of progressive education – seeing every child as powerful, creative, and worthy of the deepest respect.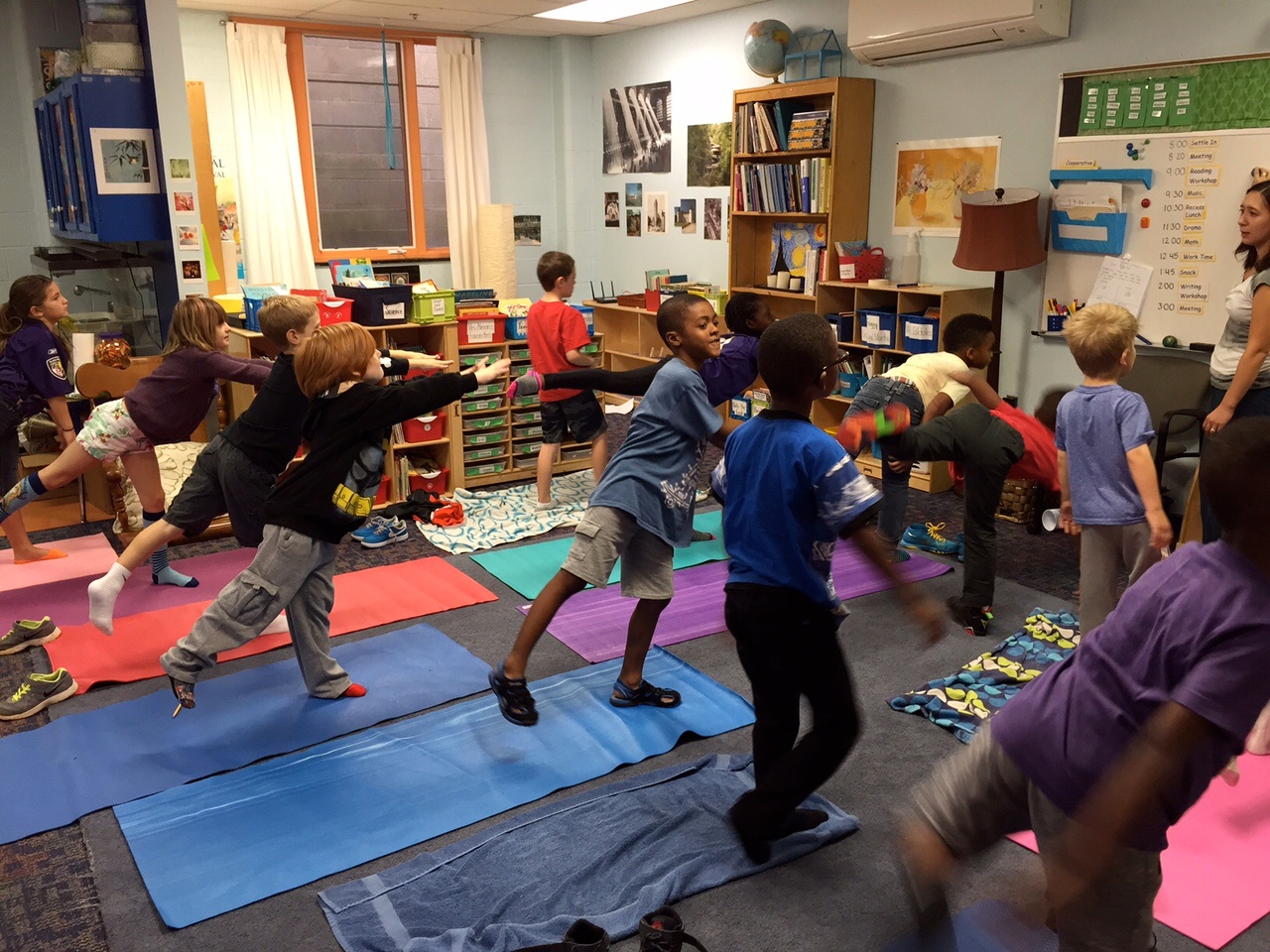 Tell us more about the Reggio Emilia model that inspired how you designed the three schools in the City Neighbors network.
City Neighbors is designed for project-based learning, with arts integration and a unique governance model for family-teacher cooperation. Our inspiration are the schools of Reggio Emilia, a wonderful early childhood program out of Italy. Their approach to learning is based on the premise that children develop through interactions with adults in their lives - parents and teachers - and then peers, and ultimately the environment. What we love about Reggio Emilia is that it really honors the teachers as researchers and it honors the relationship between teacher and student so that the people in the building are doing really great thinking together. The physical environment is given the attention it deserves to honor those relationships and as a real player in the work of building a strong culture. The walls are filled with the student's thinking, questions, ideas, and hopes. It isn't a specific prescribed program - it is a beautiful orientation for schools and community based on honoring the growth of children.


How does the physical environment at your schools contribute to the mission and impact of City Neighbors?

Over the years, we have continuously changed and grown in our own thinking and are always thinking with our teachers about how we can create unique environments. We ask a lot of questions: How does a classroom need to look? What is the role of the teacher? Who holds the authority for learning? How do you connect a classroom environment deeply to how children learn? These types of questions have led us to explore and test many different classroom set-ups over the years.

We value certain components of the environment such as transparency, comfort, and beauty. Schools don't need to look like hospitals or factories; they can be home-like and studio-like. So many of teachers I have worked with say: "Get rid of desks! I need project tables and breakout spaces. Kids need to be able to access materials." In our classrooms you may find booths, project tables, living rooms, always a meeting space...nooks for reading, pillows, and a variety of unique spaces for children to choose from.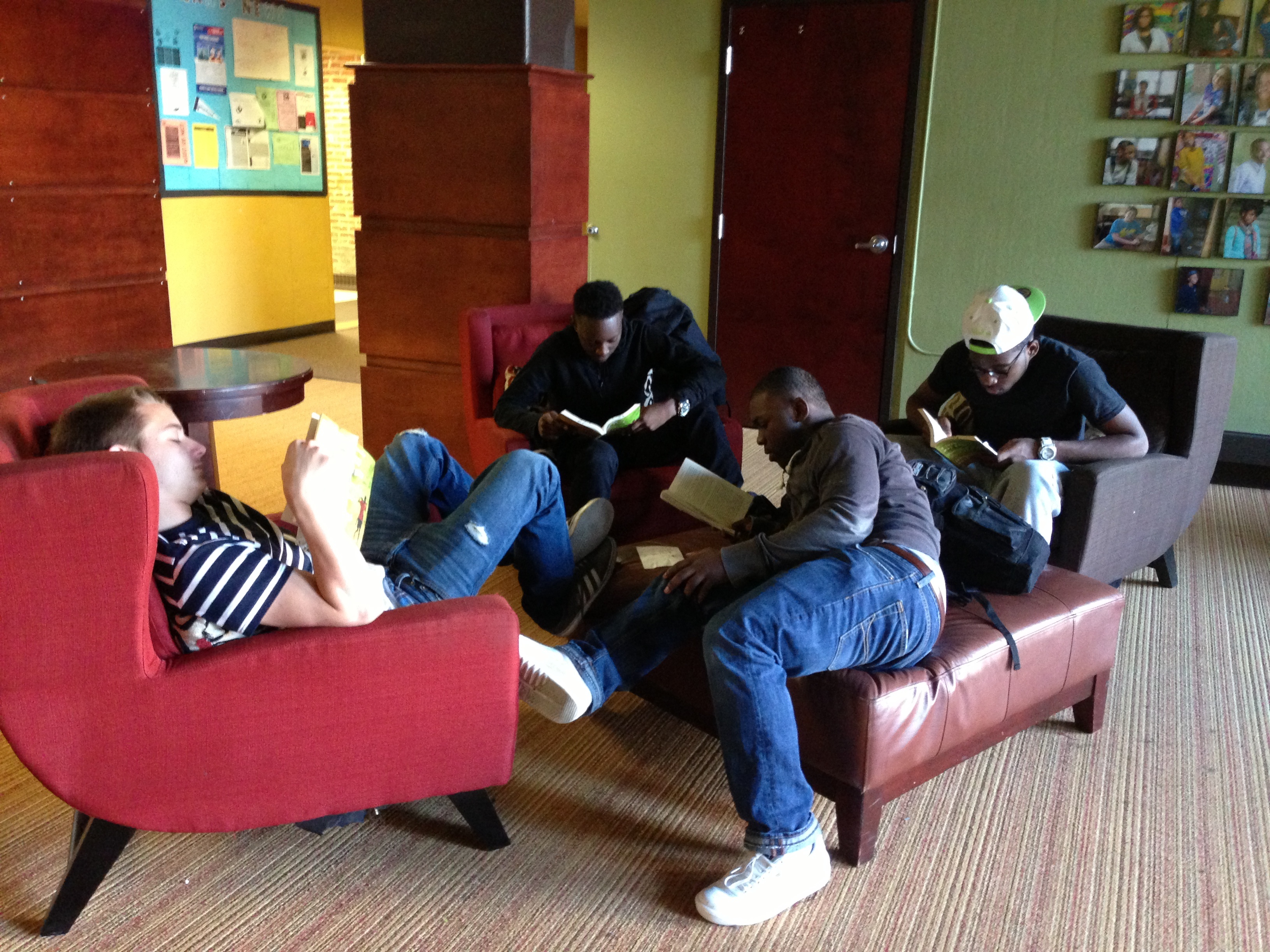 These beliefs translate into a unique environment. Our schools have a home-like feeling to them. They have living rooms, project areas, and breakout areas. We also have a lot of glass between classrooms and hallways, giving a feeling of transparency. This conveys to students a strong sense of trust and being connected. Although we have K-12 schools, not every high school student grew up in this model. In fact, over 80% of our high school students come from non-City Neighbors middle schools, so they can speak better than anyone to how different it feels to walk into City Neighbors. To them, it feels like they can make it their home. This is intentional. We set out to make every student feel known, loved, and inspired.
What is the design of City Neighbors' pod model and how does it contribute to social emotional learning for students?

When we designed the high school, we asked ourselves this question: what would it take for every student to be known, loved, and inspired? OK, now, what if we created a space and time that does exactly that? The answer for us was the pod model. The entire high school is split up into groups of 16-17 students, or pods. Each pod gets a designated living room, kitchen, and lockers. They also have individual student work spaces. Pods are well used, as each group of high schoolers is "in pod" for 90 minutes, in the middle of the day, five days a week. A pod is both a physical and emotional place. It becomes a student's family in the school. Students stay together for four years, and graduate as a pod. They become very close: they name their pods; they deal with challenges together; they celebrate birthdays and accomplishments together – these are the social-emotional components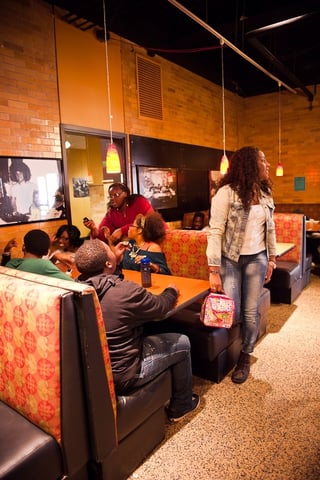 The pod curriculum also includes an academic component. The curriculum is designed and implemented by the pod advisors – the teachers in our school. Together they create the flow of learning based on what freshman, sophomores, juniors, and seniors need. A pod may need to do peer-to-peer tutoring, go on college visits, or take on community action. Sometimes a pod will come up with an idea like a creating coffeehouse and that becomes a tradition.

The pod model is a socially embedded model that is designed to build culture and an essential part of the fabric of the school community. It is part of the reason our high school has such a high attendance rate. We have a 93% attendance rate, which is above Baltimore City averages and is particularly high given that 30% of students are in special education in Baltimore. At City Neighbors, our students have something to belong to and they have the opportunity to build the types of relationships with teachers and peers that traditional class schedules don't allow.

How do you seek to impact public education through your work with the City Neighbors Foundation?

The City Neighbors Foundation is designed to support three charter schools and create impact in public education. We hold a free teacher's conference every year. The 7th Annual Progressive Education Summit is January 27, 2018, and it will feature over 40 workshops, providing an opportunity for teachers to convene and share best practices. This year, Ron Ritchhart from Project Zero is the Keynote Speaker.

We've also partnered with public schools in various ways to continue our own growth and sharing of best practices. We have cohorts working on integrating project-based learning and connecting classroom design to impact teaching and learning. We have a Learning Partners Initiative with a nearby traditional school and a Catholic School.

In so many ways, we strive to embed ourselves in our community. We use our schools as labs and have hundreds of visitors every year from local universities and other schools of all kinds. We also have University partners that place student teachers, interns, and visiting classes in our schools to do training and professional development. Our faculty are focused on always improving, sharing, learning, and giving.

We understand that we have an opportunity to be a voice for the type of education that we believe in – education that is about the whole child and schools that are humane and loving. It helps to lift up all schools when we are strong in what we stand for and are vocal about what we believe public education should be for students, teachers, and families.

Closing Thoughts from Bobbi

Anytime you walk into a school, you can understand what a school believes is true about children, teachers, and families. The physical environment reveals those beliefs, as does the schedule, the groupings, the culture, the work that is on the walls. Deliberately creating and maintaining an environment that speaks the truth is complex and nuanced work.

After 15 years of growing with City Neighbors, I am clear that collaborative work is what gives City Neighbors that special feeling of strong beliefs, well shared. It is the teams of educators, every teacher, the school leaders and the families. It is everyone who sees each child as unique and loving and creative. It is their willingness to create together the structures and the environment that supports our core beliefs, that each of us is worthy of being Known, Loved, and Inspired.

Registration is now open for the 7th Annual Progressive Education Summit at City Neighbors in Baltimore, MD on Saturday, January 27th. The Summit is a powerful day of learning with over 300 educators coming together to create over 40 workshops focused on progressive practices, 3 master classes, a delicious lunch, a resource fair and Ignite talks. We are excited to announce Ron Ritchhart as our Keynote speaker, author of Creating Cultures of Thinking: the 8 Forces We Must Master to Truly Transform Our Schools, he will share his theory and ideas on the development of school and classroom culture as prime vehicles for developing students' as powerful thinkers and learners. Ron will share with us not only during the keynote, but in a Master Class at the end of the day. Learn more about the Summit on the City Neighbors Foundation website.