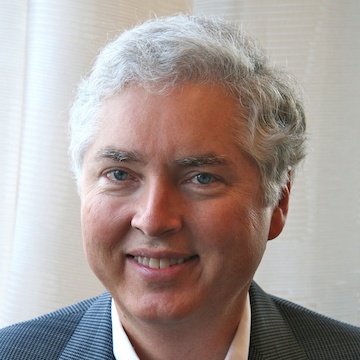 The following letter to the New Profit community from our Board Chair Jeff Walker appears in our 2015-2016 Annual Report.
The New Profit community remains so unique and critically important in the broader social impact sector that spans philanthropy, public policy, business, and other areas.
We are among a very few entities willing to take risks and invest ahead of the curve in new ideas, rising leaders, and emerging approaches. Our core areas of expertise – capacity building for social entrepreneurs, convening and managing complex collaborations, measurement and evaluation, and nonpartisan policy and public advocacy – are absolutely essential, but under-leveraged, tools for achieving systemic social impact.
As noted in the Pathways Fund story later in this report, we are seeing real evidence that our long-term investments are building on each other and advancing systemic change. As a result, more and more individual philanthropists and institutional funders, including enormously influential players like the Bill & Melinda Gates Foundation and the Chan Zuckerberg Initiative, are supporting us and joining the New Profit community.
I think two things in particular are going to need additional focus from all of us to build our momentum and impact: equity and inclusion, and systems change. On the former, we are increasing our support for social entrepreneurs and other changemakers from diverse communities and backgrounds. If our aim is to find and back the best talent in America, we must broaden our frame of reference and learn from people with whom we have not traditionally partnered. That's what the last two Gatherings of Leaders, the expansion of our Accelerator program, and other activities have been about.
I am also bullish about New Profit continuing to play a leadership role in advancing dialogue and action about systems change strategies and approaches. Here's a quote on the subject from a recent Harvard Business Review article I published with Vanessa Kirsch, New Profit's Founder and CEO, and Jim Bildner of the Draper Richards Kaplan Foundation:
"Over almost two decades, the social enterprise space has been learning how direct impact and systems change work together. The work our entrepreneurs face today is more complex than ever and requires a set of tools and a framework designed to address the complexity inherent when innovations are integrated into existing systems."
The tools and framework mentioned above, which we are calling "systems entrepreneurship", help leaders look beyond simply building an organization at other levers, including policy and communications, that need to be pulled to catalyze an organization's impact on a system.
As a community, we have huge social impact investment opportunities and challenges on the horizon, as you can see. Let's pledge to work with each other more closely than ever, and bring new supporters into our community, to maximize what we're able to achieve. I'll end with a quote from Atul Gawande that I think is important at this complex moment in New Profit's history and American history:
"Better is possible. It does not take genius. It takes diligence. It takes moral clarity. It takes ingenuity. And above all, it takes a willingness to try."
Thank you, and I look forward to working with all of you on the road ahead.
Jeff Walker