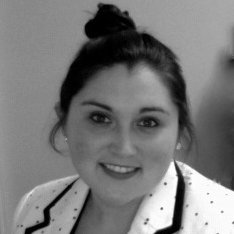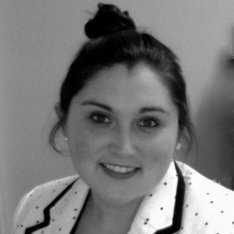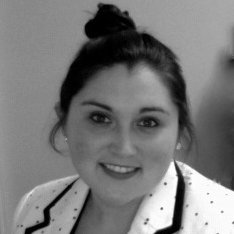 What is Faces of New Profit? It's a spotlight on members of the New Profit community, why they do what they do, and who they are. This week, we talk to Molly O'Donnell...
What is your role at New Profit?
I am a Manager on the Reimagine Learning Fund. In my role, I lead Reimagine Learning's work to support our grantees ensuring that each grantee gets the support they need to advance their work.
What motivated you to work at New Profit/in the social sector?
Starting with my first jobs – teaching at summer camps and dance classes – I have always wanted to work with kids to allow opportunities to engage in activities that would help them flourish. My mother has been teaching history for over 40 years and I have always been inspired by her commitment to her work and love of learning. Following her lead, I worked in education as a youth worker and facilitator for a number of years. In my work in a relatively small non-profit we were bumping up against organizational barriers of scale and resource while also working with students and their families to navigate systemic and policy barriers. After pursuing my MBA and MPP at the Heller School at Brandeis University, I knew that New Profit was a perfect place to come to address these systemic challenges that I faced as an educator, and that the students and families I worked with came up against every single day. New Profit's focus on driving change in policy and in practice with a focus on aligned action through the Reimagine Learning Fund struck me as a unique and powerful way to drive change.
What is the most surprising thing about you?
Most people who know me know that I am a singer. I started a band in middle school with my four best friends and we mostly worked poems from one particular book of poetry into very basic melodies and piano lines. I have been singing for most of my life and sang Opera all through college. What may surprise people is that I am notorious for forgetting the words to songs! All throughout high school when I would perform, I would forget the words mid-performance and shift to humming. I once forgot the words singing the National Anthem at a big game and had to hum a whole portion of the anthem. I have mostly overcome this particular challenge.
What is on your bucket list?
This is such a hard question for me as I have a ton of things on my bucket list! I want to be able to speak a second language fluently and am working on speaking Spanish by reading Harry Potter books in Spanish now. I want to travel and see different parts of the world – a friend and I travel together every few years and up on our list hopefully soon are Cuba, Croatia, Colombia, Ghana, and many more!
Describe yourself in three words.
Committed. Enthusiastic. Caring.
What is the theme song of your life? Or Name a few songs that make up the soundtrack of your life.
In college I was obsessed with the West Wing and always wanted to walk to class to the show's theme song. Today, I would say elements of my playlist include songs from Vermont's Native Daughter Grace Potter, in particular her song Nothing but the water about Lake Champlain where I grew up. I am also always listening to music from Beyonce – still obsessed with Lemonade – jazz and zydeco classics from New Orleans, bluesy music from Robert Cray and Derek Trucks, and of course, I grew up listening non stop to Motown classics like the Temptations, Al Green, Otis Redding, Martha Reeves, and more. Some amalgam of these great artists would make up my soundtrack.
What inspires you/keeps you going in this work?
Being at New Profit I am inspired each and every day by my thoughtful and committed colleagues and the organizations we have the privilege of working on as they dismantle some of our society's most entrenched problems. What really keeps me going is truly the stories of students I have worked with. Each year when I was a youth worker we would go to camp with our students – a week away in the woods working on leadership development. We would share our stories in story circles and learn about the little wins and the big challenges that have made each of us who we are. I carry these stories with me as a gift and as a charge – to do better so that when youth workers take students to camp and hear their stories in 5, 10, 15, or 50 years, the stories are not the constant refrain of the challenges our youth face in our society today – that the stories don't continue to reflect the iron clad relationships between poverty or race and life outcomes. I hope story circles in the future celebrate the greatness in each and every child, their heritage, and their contribution to a better world we are building together.
What is your favorite quote?

  
 
 
 
 


  
  
  
  
    "Look closely at the present you are constructing, it should look like the future you are dreaming" 
    
  
  
  
  

– Alice Walker


  
 
 
 
 



What is your favorite book?
My answer to this question changes all the time – right now it is Chimamanda Ngozi Adichie's Americanah
What is your favorite movie?
Every time I am sick I re-watch the Anne of Green Gables movies. I always had a huge crush on Gilbert Blythe!
Who in your life has had the greatest influence on who you are today?
My family has truly shaped who I am today. My mother is the strongest woman out there – she has always modeled her fierce intellect, incredible wit, and love for learning in ways that helped my sister and develop a strong sense of ourselves. My dad earned the moniker 'Mr. Mom' when we were kids because of how much he did for my sister and I – he has always showed us his unabashed love and had a deep belief in our ability to do whatever we wanted, with no prescription for what we should do. My little sister is the perfect combination of strength and caring and continues to help me grow all the time. I learn who I want to become by continuing to watch my family.