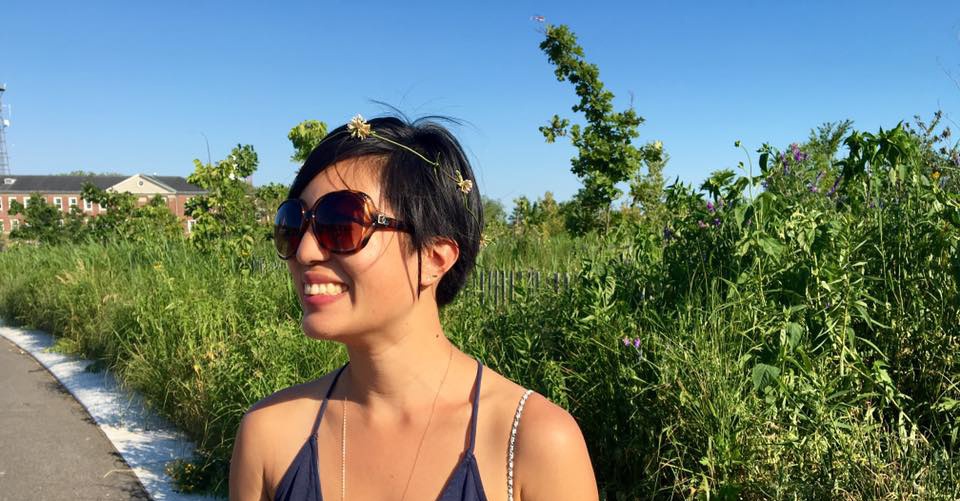 What is Faces of New Profit? It's a spotlight on members of the New Profit community, why they do what they do, and who they are. This week, we talk to Janine Kwoh…
What is your role in New Profit?
I'm an Associate Partner on the Pathways Fund and Portfolio Performance and Support (PPS) team. In this role, I support the Pathways Fund's management and evaluation activities for a portfolio of six college access / success organizations. Additionally, as part of the PPS team, I help to further increase the consistency and quality of our deal support and to assess the progress and performance of individual organizations and our overall portfolio.
What motivated you to work at New Profit / in the social sector?
The idea that we as a society created these unjust and unequal systems, which is demoralizing but also gives me hope because if we created them, it's also in our power to dismantle them and construct something better in their place.
What is the most surprising thing about you?
I have my own handmade greeting card business, Kwohtations, whose mission is to spread joy and bring people closer together by making cards that recognize, embrace, and celebrate the diversity and absurdity of life.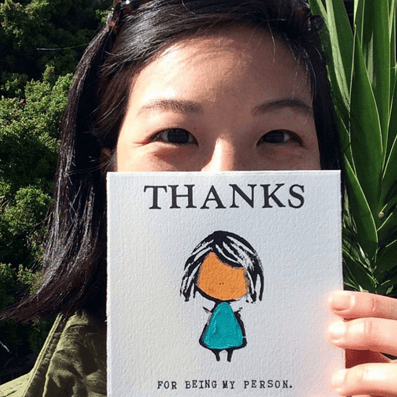 What is on your bucket list?
Travel somewhere new at least once a year.
Learn to drive.
Keep a plant alive for more than a month.
Describe yourself in three words.
Introverted. Creative. Adaptable.
What is the theme song of your life? Or name a few songs that make up the soundtrack of your life.
My theme song is forever evolving. When I was eight, I made a mix tape that consisted solely of Coolio's Gangsta's Paradise (Side A) and Somewhere Out There (Side B) from the An American Tail soundtrack.
What is your favorite quote?

  
 
 
 
 


  
  
  
  
    "Courage does not always roar. Sometimes courage is the quiet voice at the end of the day saying, 'I will try again tomorrow." 
    
  
  
  
  

-Mary Anne Radmacher


  
 
 
 
 



What is your favorite book?
I've found that certain books tend to show up at the moments you need them the most. Right now, it's Tiny Beautiful Things by Cheryl Strayed and The Year of Magical Thinking by Joan Didion.
What's your favorite movie?
I believe the entire The Fast and the Furious franchise is highly underrated (except for the Fast and the Furious: Tokyo Drift, which is terrible.)
Who is the greatest influence on who you are today?
I'm pretty sure everything I know about how to be a good person I learned by watching and imitating my friends, like how to talk about feelings, find humor in the worst situations, and provide unconditional positive regard.