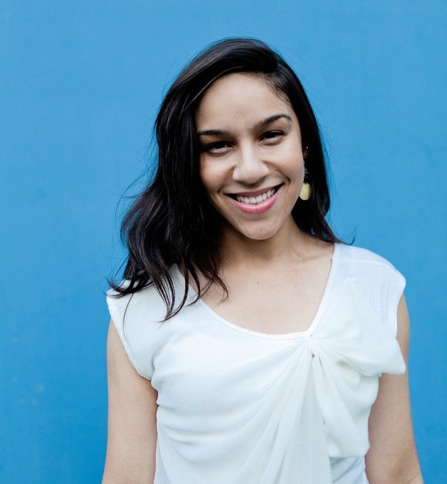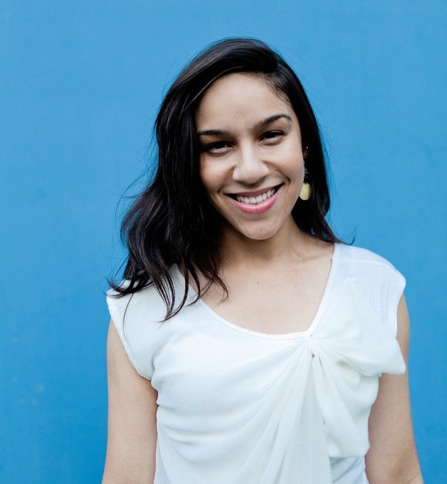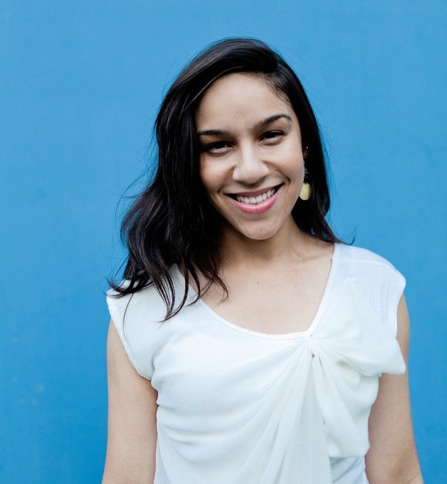 What is Faces of New Profit? It's a spotlight on members of the New Profit community, why they do what they do, and who they are. This week, we talk to Luisa Peña Lyons…
What is your role at New Profit?
I'm Chief of Staff on the Field Leadership team and I also work with the Early Learning Fund. In my role, I collaborate in connecting the dots across a number of different work streams and manage time so that we can run as efficiently as possible which includes encouraging my colleagues to play. I always try to ensure voices are heard and that we foster a culture that is inclusive of different points of view. I like to keep an eye out for new, innovative work in the field and to ensure we have the perspective of those most affected by the barriers we seek to alleviate. In our field leadership work, I'm on the team that puts together our annual Gathering of Leaders and support with Early Learning convenings, which is when we bring together leaders in the field to help think through new synergistic ways of increasing impact in the field. A key element of what I enjoy most about my work at New Profit involves our internal diversity, inclusion and equity task force. Through this initiative, we're able to examine and challenge implicit bias, racism and equity across all of our work streams.
What motivated you to work at New Profit/in the social sector?
I'm incredibly interested in shifting culture and our society, in a way where it is more equitable and access to opportunity is enhanced. The question of what levers, or actions, can lead to real, long-term, economic and educational empowerment for disenfranchised populations, is one that burns deep inside of me. I think about it every day. Empowering people to stand up and do the right thing motivates me. Acts of empathy and love fuel me.
What is the most surprising thing about you?
I used to be a hip-hop dancer in a local travelling group, now called Movement City in Lawrence, MA. It was via this group that I was led to perform at Northeastern University, where I eventually went to school and where I began to find my voice.
What is on your bucket list?
To lead a social enterprise with a collective of friends who are also proximate to the communities most affected by economic and educational inequities.
Potentially to serve in elected office, if the need arises in my community. I think it's an experience, to serve, that everyone should have and I feel similarly about teaching. Completely humbling experiences.
I'd like to adopt a child. I come from a culture where the community pulls together to raise a child, cares for each other and feels deeply for children who may not have the support networks to thrive.
Describe yourself in three words.
Zest for life!
They aren't three individual words, but they are three words that I think exemplify how I feel about life. Even with the bad and the good that come, the opportunity to be here, to participate, to express, to feel, is all such a privilege.
What is the theme song of your life? Or name a few songs that make up the soundtrack of your life.
At the essence of my being, the song of my life would probably be "Rock With You" by Michael Jackson. Really, any Michael Jackson song, but listening to "Rock With You" is when I'm at my happiest. Just dancing, closing my eyes, to express myself in that way, pure bliss.
Another would be "El Niagara En Bicicleta," which is a song by Dominican singer & poet, Juan Luis Guerra, based on a phrase which translates to "traversing Niagara Falls on bike," an idiom for overcoming a difficult situation. My life experiences have granted me the privilege of traversing many difficult situations and I am so thankful for that.
What inspires you to keep going in this work?
I'm a huge optimist and believe at my core that the world can change in positive ways. I think there is so much good happening, even though a lot of the negative is what gets amplified. I get really inspired by acts of kindness and positivity.
What is your favorite quote?

  
 
 
 
 


  
  
  
  
    "Change is the end result of all true learning."
    
  
  
  
  

- Leo Buscaglia


  
 
 
 
 



What is your favorite movie?
My favorite movie is Life is Beautiful (La Vita é Bela) because it's such a tragic situation, but Guido, the lead character, is able to bring humor to enduring under difficult times and sees reality in a creative way. For me, humor is an essential element of having a healthy and full life. The fact that you can be going through something tragic or difficult and still find the light in it all, is beautiful.
Who is the greatest influence on who you are today?
Definitely my mother and via her, my siblings. From a very young age, my life was infused with my mother's socially-just actions, her free spirit and ability to not be bound by convention. She is someone who takes action to better the lives of others. That mentality set the tone for my life and has definitely made a mark on my spirit. Because of her, my siblings are now deeply committed parents. I have two brothers who are single dads to young girls and another who at one point stopped working to take care of his children. Their dedication is powerful, I love my family for realizing what is most important in life: community and love.