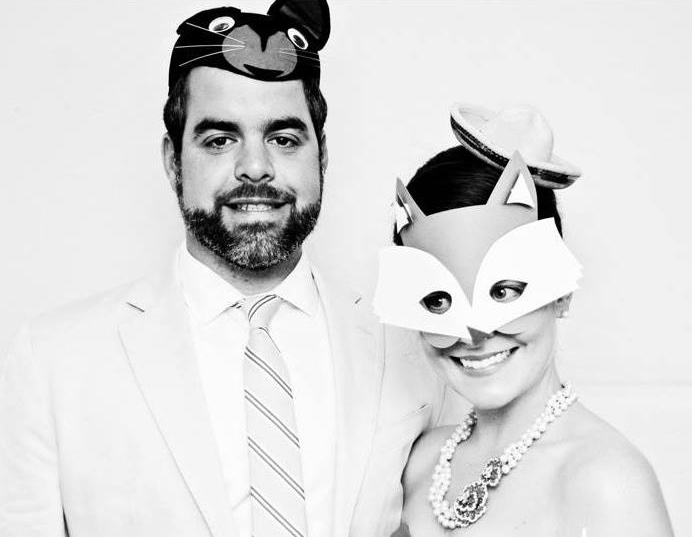 What is Faces of New Profit? It's a spotlight on members of the New Profit community, why they do what they do, and who they are. This week, we talk to Sam Hiersteiner…
What is your role in New Profit?
I am Managing Partner, Communications and Corporate Partnerships and a member of New Profit's Leadership Team. I'm responsible for overseeing New Profit's brand and public engagement strategy and outreach, as well as our collaboration with Deloitte and other emerging partnerships.
What motivated you to work at New Profit / in the social sector?
Family. I had the incredible good fortune and privilege to be raised in a big, loving, supportive family in Kansas, where I had access to great public schools. As a result, it was instilled in me from a young age that giving back was a responsibility, and I had plenty of examples to draw from. My mother was a social worker who spent her career working with survivors of sexual assault. My father has been active supporting community healthcare, economic empowerment, and education organizations. My grandfather was a long-time community leader and advocate for quality public education in Kansas. I am deeply committed to continuing that family tradition in my own way.
What is the most surprising thing about you?
I'm an avid gardener, cook, food preservationist, and food writer who has been published in local and national magazines, newspapers, and websites (www.samsgoodmeats.com). There's nothing I love more than cooking for family and friends, and my menus often feature lots of homemade pickles from our garden and barbecue, thanks to my Kansas City roots. Every year, my wife and I make a special homemade hot sauce to give to family and friends around the holiday.
What is on your bucket list?
To publish a cookbook (I'm working on it!) and maybe a novel.
Describe yourself in three words.
"Not full, hungry" is my family motto, but I'd probably go with "passionate family man", because my wife and I just welcomed our first child, a baby girl, into the world on July 1.
What is the theme song of your life? Or name a few songs that make up the soundtrack of your life.
Given how much time I spend writing, I'm listening to music all day, and my teammates are the ones who know that it's usually slow jams coming through the headphones. I'm currently loving Anderson Paak, KAYTRANADA, Hiatus Kaiyote, and BJ the Chicago Kid, and I'm an avid listener of modern jazz masters like Kamasi Washington and Robert Glasper (here's a playlist if y'all like). If you need me this Friday, I'll be listening to Frank Ocean's new album on repeat.
What inspires you to keep going in this work?
The family example. The people I work with every day. My belief in the possibility of a better and more equitable world.
What is your favorite quote?

  
 
 
 
 


  
  
  
  
    "The meal is not over when I'm full. The meal is over when I hate myself."
    
  
  
  
  

- Louis C.K.


  
 
 
 
 



What is your favorite book?
When I was a kid, I used to spend hours reading The Baseball Encyclopedia and The Chronicle of World History. I also love Bill Buford's "Heat", John Jeremiah Sullivan's "Pulphead Essays", and E.H. Gombrich's "A Little History of the World."
What's your favorite movie?
It's a tie between Fletch and Real Genius.
Who is the greatest influence on who you are today?
My family, no doubt.