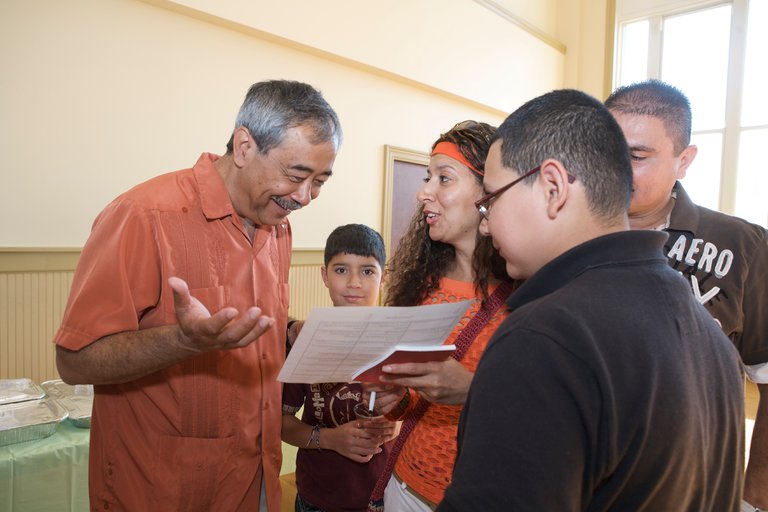 Last week, David Bornstein of the New York Times interviewed Mauricio Lim Miller, Founder of the Family Independence Initiative, a New Profit Portfolio Organization, to highlight his continued work toward poverty alleviation, and to talk about his new book: The Alternative: Most of What You Believe About Poverty is Wrong.
---
The New York Times piece, titled "When Families Lead Themselves Out of Poverty," shines a light on the work that Lim Miller is doing to reshape how we think about poverty and our strategies for helping families and individuals gain access to the networks and opportunities that will allow them to transform their lives.
After realizing that "30 years of the war on poverty" had only "made poverty tolerable" and not actually changed the root issues, Miller decided to take an innovative new approach to help struggling families: focus less on assistance and more on empowerment.
"The initiative is grounded in the premise that a paternalistic conceit has hindered the development of poor families, perpetuated negative beliefs about them across society and led to systems of service that wealthier people would never choose for themselves. By contrast, Lim Miller's organization provides no services or advice directly. What it offers are a structure and a platform within which families can strengthen their social networks, along with small payments for tracking their own behaviors and reporting them on a monthly basis. With these assets, they can discover what works for themselves and their peers, share or emulate their successes and assist one another."
"When I was running social services, if I didn't present the charity case, I didn't get funded. We competed to present the most in need. And families come to see that the more needy you are, the more eligibility you have. So the system asks them to hide their talent and initiative. It becomes a race to bottom [sic]. Our society works on stereotypes, whether it's race, gender or ethnicity. If you're hiding your talent, it adds to the stereotype. What permeates the left and the right is the belief that something must be wrong with poor families."