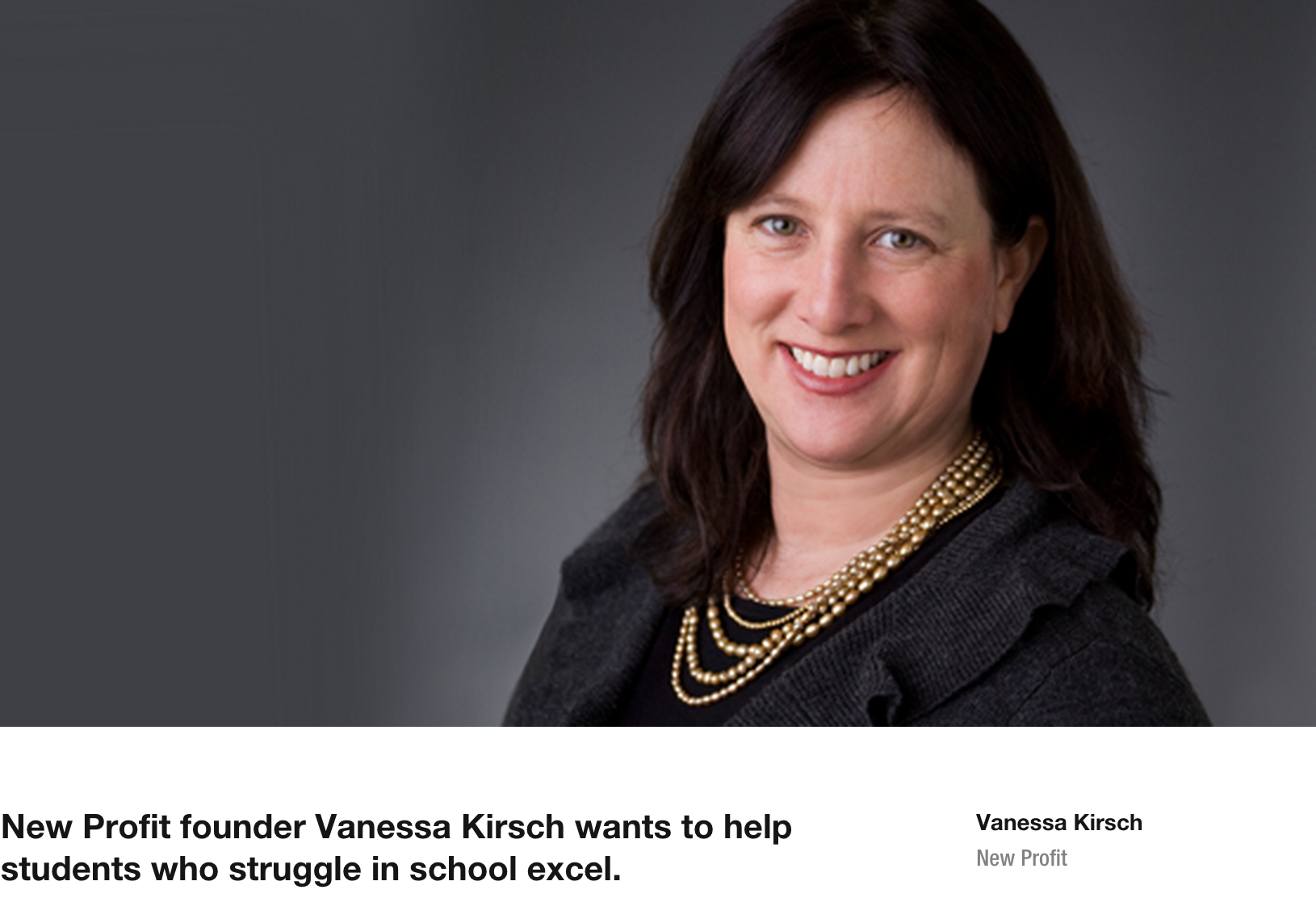 "It's not uncommon for entrepreneurs to start companies that solve problems that hit close to home. Case in point: Vanessa Kirsch, the founder and CEO of venture philanthropy fund New Profit, is launching her latest initiative Reimagine Learning.

When she was a second grade student at her Boston-based public school, Kirsch was diagnosed with dyslexia.

"I've compensated for being dyslexic," she says. In high school, teachers told Kirsch that she wasn't "college material." Instead of accepting defeat, she wrote a heartfelt letter to Tufts' admissions office and convinced them that even though she didn't have the grades to get in, she would work hard and use tutors to learn and earn her place there. She graduated from the top-notch university in 1987. "Once you've overcome those odds," Kirsch adds, "you become fearless."

That fearlessness is behind Reimagine Learning. It has the ambitious goal of reshaping education policy and increasing individualized approaches to learning so that children who grow up with learning disabilities are able to thrive in school."
Read the full article here.