Here's a wrap-up of just some of the news New Profit portfolio organizations made this week:
CURRENT PORTFOLIO ORGANIZATIONS: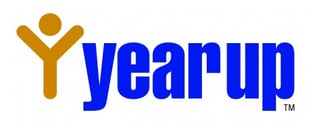 Forbes: Solving The Talent Crisis: The Case For A Collaborative Approach Forbes highlights the need for collaborative partnerships to solve the talent crisis and the opportunity divide, as evidenced by the great work of Year Up. "From the perspective of talent supply, educational institutions and other skilling programs have played a key role in creating more job-ready talent. Many organizations are already making great efforts to bridge the skill divide through demand-driven training and education programs like Year Up, which is working to close the opportunity divide by providing young adults with skills, experiences, and support that will empower them to reach their potential through professional careers and higher education. In addition, Ashoka's Changemaker Schools Network is doing its part by working with schools across the country to introduce empathy early in child development, a soft skill that employers say is lacking in prospective hires today."

SSIR: Building a Strong "Value Narrative" David Tager, founder and CEO of Tager&Co., provides three steps for organizations to reaching a new level of impact: "I've found that the 'communications plans' of most organizations—both for-profits and nonprofits—are little more than process-focused lists of activities... But support, including revenue, doesn't come from simply pushing things out or increasing brand visibility. Rather, they result from understanding the organization's true value—by first defining what 'success' means—and then developing and delivering the value narrative that compels the target to act. Year Up, for example, secures corporate partnerships to cover at least half of its operating expenses (companies sponsor interns at $24,000 per student). It targets CEOs and CIOs of Fortune 500 firms, who, with just one phone call, can arrange for the company to become a major corporate partner. Here, Year Up's value narrative focuses on the demand for skilled talent and the pipeline that the program provides, emphasizing its 90 percent corporate partner satisfaction rate."


KTRE: Lufkin Goodwill receives special award for family strengthening "Lufkin's Goodwill was one of three Goodwills in the nation to receive the Family Strengthening Center of Excellence Award... Leadership at Lufkin's Goodwill believe their YouthBuild program played a big role in the agency achieving the award. YouthBuild Program Director Nikki Roberts said...'There's only a few Goodwills who have YouthBuild programs in their agencies, and so for us, because we intentionally integrated that financial education piece into our YouthBuild program, I really think that's what put us over the top.'"

Senator Gillibrand: At House Renovated By Schenectady YouthBuild Students, Gillibrand & Tonko Push to Keep Federal Funding for Vital Job Training and Educational Programs. Senator Gillibrand's team sent out the following press release about the Senator's support for YouthBuild: "After touring a house that was renovated by Schenectady YouthBuild students over the past two years, U.S. Senator Kirsten Gillibrand and Congressman Paul Tonko urged Congress to continue funding vital programs like this that provide job training and educational programming to students. The YouthBuild program's authorization expired in 2012. After YouthBuild was slated for elimination in the House-passed SKILLS Act last year, Senator Gillibrand and Congressman Tonko successfully pushed back against the elimination and now a reauthorization is included in the recently announced bipartisan, bicameral deal, the Workforce Innovation and Opportunity Act (WIOA), which is currently being debated in Congress."

YouthBuild: Lending Support and Celebrating Successes at Local YouthBuild Programs As the Workforce Innovation and Opportunity Act is debated in Congress, elected officials visited local YouthBuild programs to voice support for the preservation of the Department of Labor YouthBuild program. In Seattle, Senator Patty Murray (D-WA) visited the YouthCare YouthBuild program at South Seattle College...Senator Kirsten Gillibrand (D-NY) and Congressman Paul D. Tonko (D-NY) attended the ribbon-cutting for the completion of YouthBuild Schenectady's first gut-rehab home, set to achieve the U.S. Green Building Council's (USGBC) LEED® Gold Certification."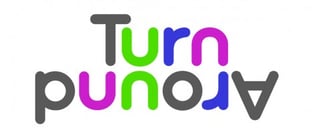 Wall Street Journal: Taking Aim at School Suspensions "Strict discipline policies have led to the suspensions of millions of students yearly in the U.S., mostly for minor infractions—a practice that makes them more likely to fall behind, drop out and end up in the juvenile justice system, according to a report being released Tuesday." Turnaround for Children is mentioned as "a strategy for reducing suspensions" as it sets up partnerships between schools and mental-health clinics to make it easier to get quick treatment for students who need intensive behavioral help.


USA Today: Veterans find their niche -- and run with it Three stories on how The Mission Continues, the Missouri-based organization offers a pathway for veterans to perform community service. "Under the fellowship, [Rachel] Gutierrez, [a former army sergeant] helped raise $14,000 to renovate and upgrade a living facility for at-risk and homeless female veterans, bonding with several who had served in her war. Last year, The Mission Continues named her 'platoon leader' for a group of more than 100 veterans who perform community work in Phoenix. Their latest effort in March was raising $13,000 to renovate a transitional living facility for male veterans. The work has galvanized Gutierrez, instilling a sense of purpose and easing her transition from war. She says she's intrigued with creating a non-profit business designed to serve people. 'I've always had a passion for helping others,' she says, 'but I didn't realize, until reflecting later, that I love it, and I need it. I need it to survive.'"

Philanthropy Roundtable: Service Shouldn't End Spencer Kympton, president of The Mission Continues, spoke to donors in Western Pennsylvania about the key elements necessary to successfully engage veterans. "His key ingredient? Service: enable veterans to continue doing what they do best. Let them strengthen their respective communities." Spencer remarks: "The results we look at are the personal success of every individual veteran, defined by more than getting a job. We look at four different areas: professional life, family life, health and well-being, and the health of their community."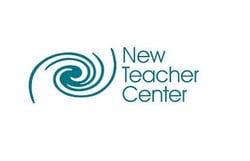 Huffington Post: Time for a Seismic Shift in How We Prepare and Support Teachers Ellen Moir, founder and CEO of New Teacher Center weighs in on how to ensure that our students thrive: "It's critically important that teachers personalize their students' learning experiences even more via blended learning. But to make this happen, we need to support our teachers through more personalized learning opportunities than they're currently getting. My colleagues and I are committed to leading this seismic shift in teacher support and student learning with others who are at the forefront of this work. We owe it to our students to deliver on the promise of an education to help them reach their dreams."

New Teacher Center: Ten reasons to have a high-quality teacher induction program "As this school year comes to an end, many districts and schools will reflect on the successes of the year and begin to plan for the next school year. Budget priorities will be reassessed and debated." In this piece, Jaime Aquino of New Teacher Center gives 10 reasons why it is important in this situation to let education leaders know that the best investment they can make is in a high-quality teacher induction program.


New York Times: New York City Teachers Vote for Raise and a Nine-Year Contract "New York City teachers have approved a nine-year labor contract, their union announced on Tuesday, a deal that raises pay by 18 percent but leaves questions about the future of their health benefits...In its review of the contract, Educators 4 Excellence, an advocacy group of teachers that often was aligned with the Bloomberg administration's goals, gave the contract a barely passing grade and said it 'overlooked several critical issues,' such as class sizes and a tenure-granting process that the group believes ought to be more closely linked to teacher performance. Still, the review said, the contract 'leaves room for optimism,' for a work force thirsty for a new deal."

Storify: E4E-LA launches bold new recommendations for school climate and teacher compensation "Teachers, joined by Superintendent Deasy, School Board Members Garcia and Zimmer, called for a policy shift at the paper launch on Tuesday, June 3, urging policymakers to "pay it forward" by investing in teacher and student retention...Over 150 teachers gathered at the event, which was kicked off by E4E-Los Angeles Executive Director Ama Nyamekye, LAUSD Superintendent John Deasy, LAUSD School Board members Monica García and Steve Zimmer."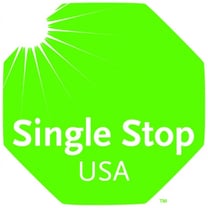 Huffington Post: College Enrollment: Thick Envelope v. Thick Wallet Elisabeth Mason, CEO of Single Stop USA talks about the obstacles between being accepted into college and graduating college, and how they do not apply to everyone equally: "While enrolling in college may no longer be heralded by a thick or thin envelope; finishing college increasingly depends on whether you have a thick or thin wallet. I think this bears repeating because it is so antithetical to our view of ourselves as a nation. Again, ability is not the biggest factor in college graduation rates, income is."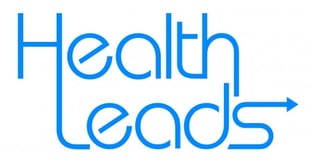 Skoll Foundation: New Report on the Social Determinants of Health Manatt Health Solutions, along with The Commonwealth Fund, Skoll Foundation and Pershing Square Foundation, released a 36-page report on June 3rd, called "Addressing Patients' Social Needs: An Emerging Business Case for Provider Investment" (Download here). Health Leads is highlighted as one of the eight "selective interventions" in the report: "Despite growing evidence documenting the impact of social factors on health, providers have rarely addressed patients' social needs in clinical settings. But today, changes in the health care landscape are catapulting social determinants of health from an academic topic to an on-the-ground reality for providers, with public and private payers holding providers accountable for patients' health and health care costs and linking payments to outcomes. These new models are creating economic incentives for providers to incorporate social interventions into their approach to care. Investing in these interventions can enhance patient satisfaction and loyalty, as well as satisfaction and productivity among providers. A variety of tools for addressing patients' social needs are available to providers looking to leverage these opportunities. With the confluence of sound economics and good policy, investing in interventions that address patients' social as well as clinical needs is starting to make good business sense."
PAST PORTFOLIO ORGANIZATIONS: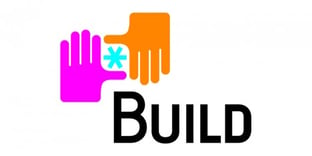 Google Impact Challenge: 10 Ideas for a Better Bay Area The #GoogleImpactChallenge results are in. BUILD finished in the Top 10 out of nearly 1,000 applicants and won $250,000. In addition, BUILD won working space at the Impact Hub and a seat at Google's conference bringing together the best minds in the social impact sector. "The Impact Challenge invited nonprofits to share their bright ideas for a better Bay Area. An impressive roster from fields like education, housing, youth engagement and more came to participate. A panel of community advisors helped review their submissions, and the community voted for their favorite projects."

TechRepublic Genesys Works provides economically-challenged students with opportunities in IT A great look at the power of Genesys Works through the story of Dorothy O'Berry who attended high school while living in a homeless shelter, but found a path to social mobility through the Genesys Works program. "Until then, O'Berry never gave much thought to a career in IT, but Molly McCurdy, her mentor and school counselor, encouraged O'Berry to apply. O'Berry, realizing what the offer could lead to, accepted. The next summer, O'Berry spent eight weeks learning skills that would help her function in an office environment, including IT fundamentals, communication skills, and how to dress and act professionally. O'Berry remembers her first day of summer training. 'I noticed something special. I smelled success in the air.' After a busy summer, O'Berry was awarded an internship at Deluxe Corporation working with the desktop-engineering team. O'Berry's internship was more hands on than one might expect. For example, O'Berry gained experience administering servers, Active Directory, and SharePoint -- important skills culminating with O'Berry obtaining her A+ certification."