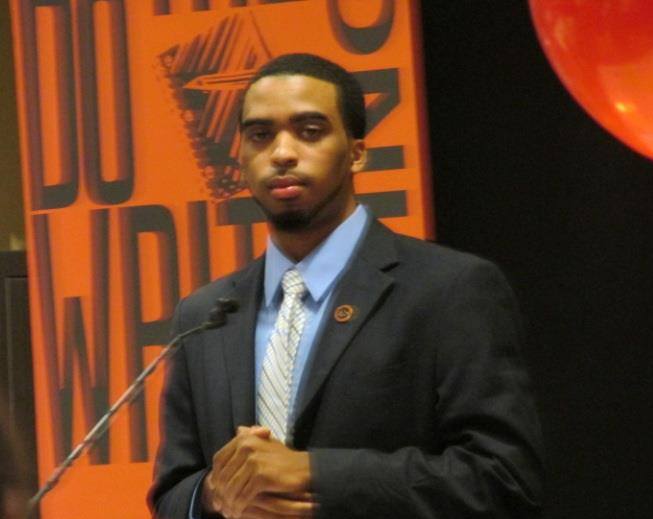 Thought-provoking, inspiring, and informative are just some of the many words that come to mind when I think about the 13th Annual Gathering of Leaders.
It was truly a rewarding and refreshing experience to be in the presence of so many other people who have a genuine regard for the welfare of others. Often times, I feel alone when doing social work in my community, as many of my peers don't necessarily gravitate towards the idea of working to ensure a better life for those outside of their immediate circle of family and friends. It was amazing to connect with the other Millennial Impact Fellows, peers who share similar interests and can relate to the struggles that often come with being a young person working to initiate change in society. We all bonded instantly, and became a family in such a relatively short period of time. I'm very grateful that New Profit saw it fit to include us and afford us the opportunity to contribute to the many conversations.
Once the Gathering concluded, I walked away with a renewed sense of purpose. Like so many other social entrepreneurs and community leaders who were in attendance, I recognized that I have the capacity to really make a difference – and that difference has the potential to extend beyond my neighborhood or city. The Gathering showed me what's really possible and encouraged me to take the initiative to bring together other leaders in my community, with the hopes that we can have similar dialogue and discuss potential ways to effectively address all that is taking place locally and globally.
I have so much respect and appreciation for those individuals who have committed themselves to working for the betterment of humanity. It is my sincere hope that we can continue to build upon the foundation that we were able to lay in 2017. The Gathering reaffirmed my belief that collectively, we are the answer.
Read more from our other Millennial Impact Fellows here!