We were honored to have a group of young social change agents joining us as Millennial Impact Fellows at this year's Gathering of Leaders. They brought with them stories of inspiration, hope for the future, and powerful questions that radiated throughout the conference, spurring meaningful conversation amongst our 400 plus leadership level participants. Learn more about our fellows and the program, here!
We are proud to present the work of each of our Millennial Impact Fellows and their reflections on the Gathering of Leaders.
---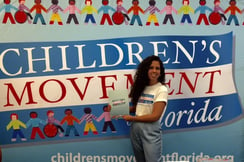 Liz Alarcon: Director of Strategic Partnerships at The Children's Movement of Florida
"#NPGoL was unlike any conference I've ever been to. It was meant to go deeper. And it did. From the authentic facilitation of the MCs, to the small group discussions, to the space to talk about what's boiling up throughout the course of the plenary, and the audacity of truth expressed by the likes of Van Jones, Michaela Angela Davis and Maria Teresa Kumar, among others, #NPGoL is truly redefining what it means to practice proximity." Read more from Liz's reflection here.
Liz was also one of our Firestarter presentations, which you can watch here!
---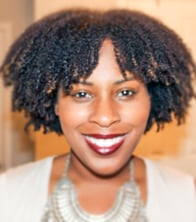 Ashley Edwards: Co-Founder & CEO at MindRight
"I was honored to participate in The Gathering as an inaugural New Profit Millennial Impact Fellow. Weeks later, I'm still left amazed with the connections I've made and the thoughtfulness of conversation when it came to how we would all contribute to making this world a more equitable place for us all." Read more of Ashley's reflection here.
Ashley was also one of our Firestarter presentations, which you can watch here!
---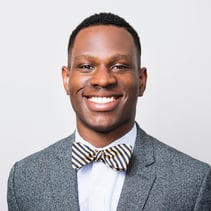 Jonathan Johnson: Founder and CEO at Rooted School

"As a senior in college, and the first black Student Body President, I felt this sense of responsibility to give back to those with similar stories," he said looking back at his time at Chapman. His passion for education began at KIPP, where he kickstarted his 8th grade social studies teaching career. Read more of Jonathan's bio here.
---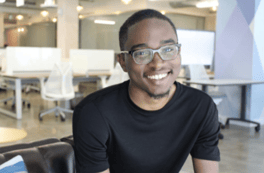 Gregory Johnson: Associate at Tesser Health & Growth Marketing at SpeechMED
"There were easily over 300 people at this conference, from multiple sectors, and as I review the data on the contacts I met, I realize that most of these individuals are decision makers in their organization who had strong ties to bigger organizations. The power of your network is important and one thing I took from each of the fellows I met, was that we each had our own network in our respective cities." Read more of Gregory's reflection here.
---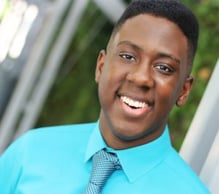 Tony Weaver: Founder & CEO of Weird Enough Productions
"Through the Millennial Impact Fellows program, New Profit has taken a leading role in shifting the nonprofit landscape in being more equitable and inclusive towards young people, facilitating a richer community of leaders and more comprehensive solutions." Read more of Tony's reflection here.
---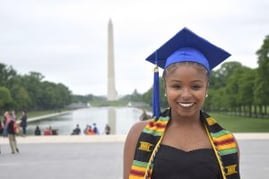 Roquel Crutcher: Government Affairs and Policy Associate at KIPP Foundation
"I was given the opportunity to come to a city and learn from people I've admired for years and I was hoping that I would most importantly be myself. My experience far surpassed my thoughts. I had the opportunity to have many meetings with people who work on issues that I dream of dedicating my life to and this is something that I would not have had the time to do anywhere else." Read more of Roquel's reflection here.
---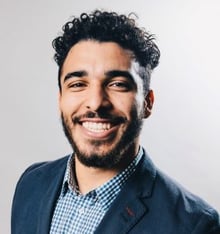 Christian Beauvoir: Student Engagement Program Associate for The L.A. Trust for Children's Health
"Though this Gathering brought me tremendous joy, I recognize that this affection is not a strong enough feeling to encourage the action these times require. My inability to separate myself from my Blackness, my proximity to racism, means that anything less than a radical and enduring love will not help me. It will not help any of us. For those of us who agree we need love now more than ever, please practice it in proximity, even when painful; when you witness these moments, remember that love is action not just some affectionate feeling." Read more of Christian's reflection here.
Christian was also one of our Firestarter presentations, which you can watch here!
---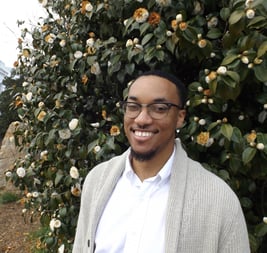 Dillon Nettles: Community Programs Director at Montgomery Education Foundation
"We are practitioners of social impact and service, at a time when people are increasingly losing faith in the institutions that are the backbones for our democracy. The Gathering motivated us to evaluate our proximity to the unique and different challenges people around the country are facing in their daily lives – and then come at them full steam with the ideas, research, strategies, and solutions to move the needle. As our MC Tulaine Montgomery remarked, "we were made for these times." The calling is urgent – now more than ever." Read more of Dillon's reflection here.
---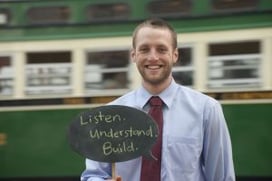 Seth Saeugling: Social Innovator
"The Gathering inspired a challenge within me: How do we take the brilliant resources, frameworks and methodologies of impact investing and apply them to a rural context? A clear answer to this question could be the inflection point that begins driving the wealth and resources of urban communities into our forgotten rural areas." Read more of Sean's reflection here.
---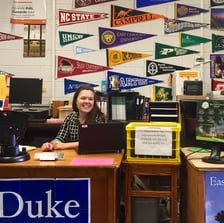 Emily Hadley: AmeirCorps College Adviser with College Advising Corps
"Thank you to the many speakers and panelists who encouraged us to ask challenging questions and continue to seek answers, who introduced us to the city of Atlanta, and who shared many stories of resilience and inspiration. Thank you to the many individuals I connected with, including others invested in rural America and working in school systems." Read more of Emily's reflection here.
Emily was also one of our Firestarter presentations, which you can watch here!
---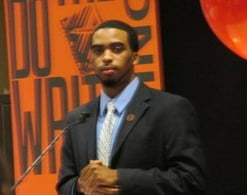 Deonte Bridges: Public Speaker, Educational Consultant & Web Designer
"It was truly a rewarding and refreshing experience to be in the presence of so many other people who have a genuine regard for the welfare of others. Often times, I feel alone when doing social work in my community, as many of my peers don't necessarily gravitate towards the idea of working to ensure a better life for those outside of their immediate circle of family and friends. It was amazing to connect with the other Millennial Impact Fellows, peers who share similar interests and can relate to the struggles that often come with being a young person working to initiate change in society." Read more of Deonte's reflection here.
---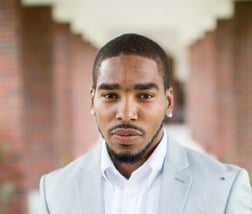 Anderson Sainci: Resource Management Coordinator and Supervisor for the City of Dubuque
"One of the key highlights for me and, the best part of being a Millennial Impact Fellow, was being able to connect with a group of other millennials. We all came in as strangers and left the gathering as great friends. Relationship were established in a few hours that will last a long time. This group is excited to continue to be engaged with the gathering so that our voices, experiences and commitment to social change can be a part of the bigger solution." Read more of Anderson's reflection here.
Anderson was also part of our High-Performing Communities plenary, which you can read about here!
---
These twelve outstanding millennials reminded us all of how important it is to include young voices in our discussions of diversity, equity and inclusion. Social impact work relies on the voices, actions and passions of millennials.