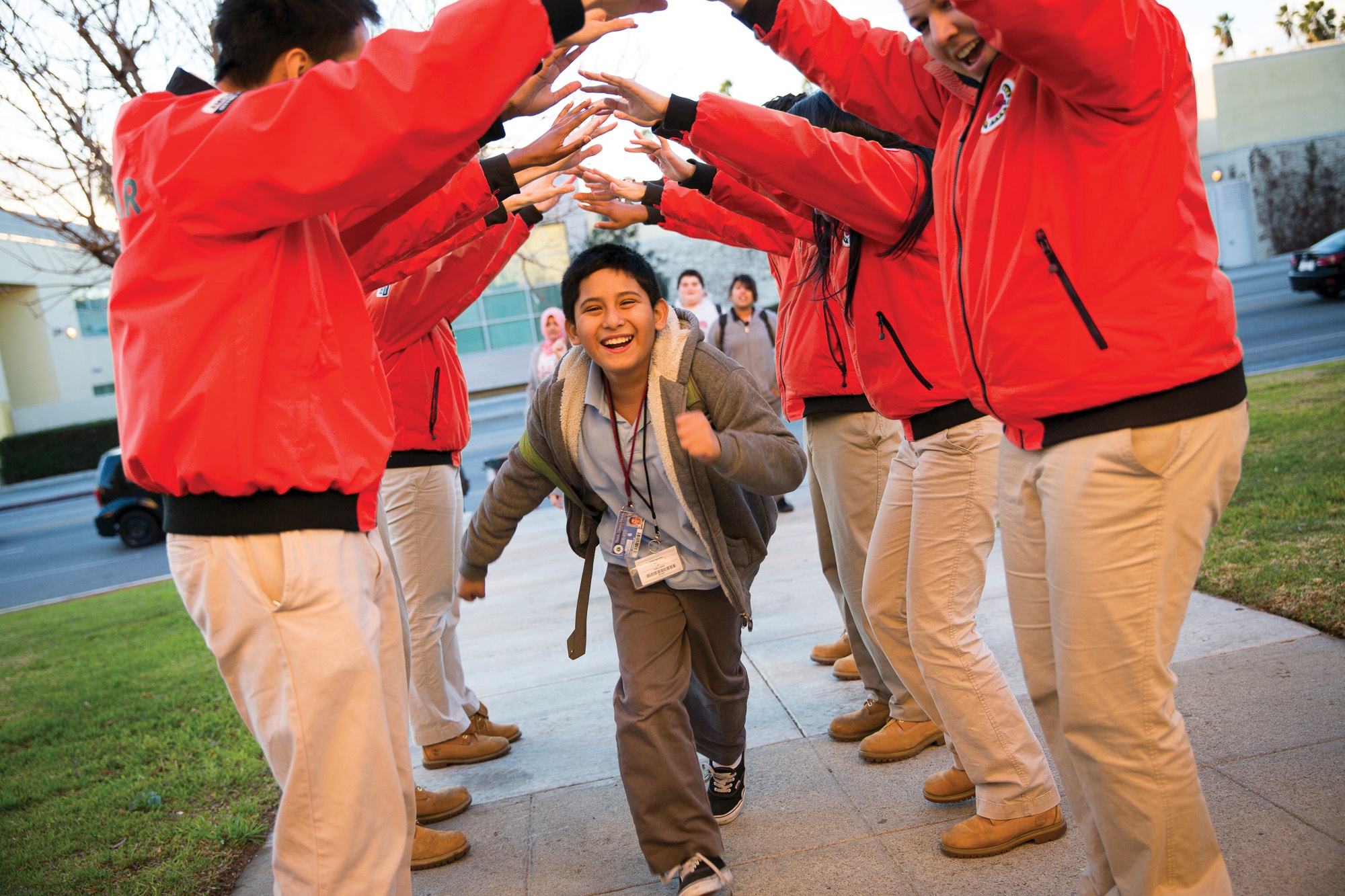 The following guest blog post was written by Jim Balfanz, President of America Forward Coalition Organization, City Year.

At City Year, we believe in young people. We believe that every child has the potential to succeed and that a high-quality education is one of the most direct and powerful ways to unlock that potential and open up pathways to opportunity. We all benefit when students are given the chance to succeed – our economy, civic life and communities prosper.
Yet, we also understand that many children in the United States, particularly those living in neighborhoods of concentrated poverty, face adversity that can interfere with their readiness to learn. These students often need additional supports, including access to positive, developmental relationships with caring adults, in order to thrive. All too often, however, high-need schools are not designed to provide these additional supports and relationships.
That's why early results of the school improvement model Diplomas Now – the most expansive randomized control trial of U.S. secondary schools, involving 11 major urban districts, 62 middle and high schools and more than 40,000 students – represent a major step forward for all of us committed to dramatically improving outcomes for students who attend our nation's most challenged schools. Launched in 2008 and expanded through an i3 innovation grant from the US Department of Education, Diplomas Now harnesses the expertise of Talent Development Secondary, which provides curriculum and instruction support to teachers; City Year, which provides high-impact, integrated academic and social-emotional interventions by deploying teams of trained, diverse AmeriCorps members; and Communities in Schools, which provides individual case management to students with the highest needs.
For the full post on the America Forward blog, read on here.