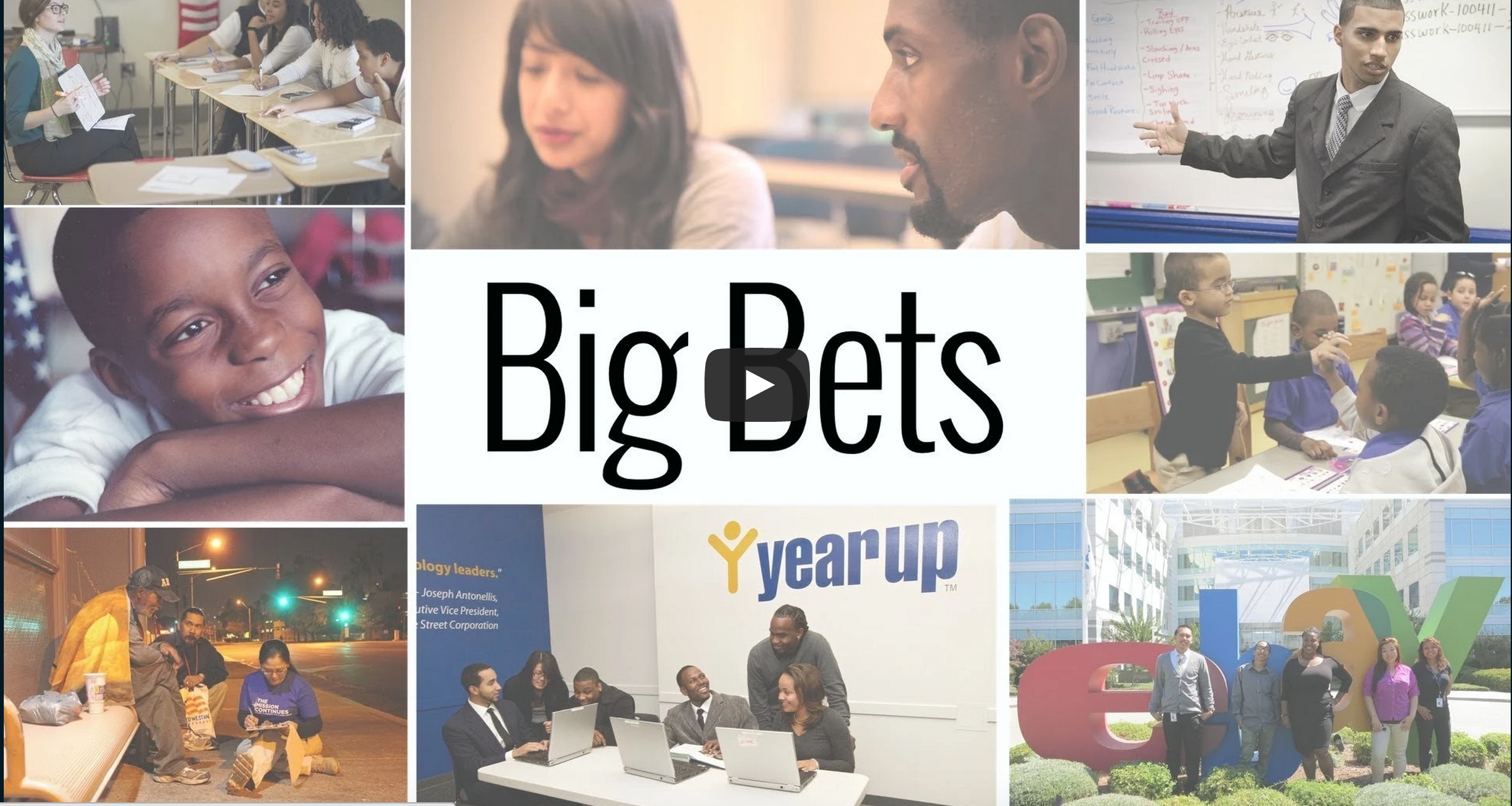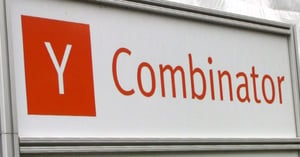 "Today's social entrepreneurs must have tech

engineering expertise as part of their founding team."
The bold quote above is from Kate Courteau (pictured), Director of Y Combinator Nonprofits, and it's a fitting intro for this second installment in a series I'm doing about the fabled Silicon Valley start-up incubators' foray into social innovation (click here to read the first piece).

I had a fascinating discussion with Kate Courteau about the organization's decision to begin supporting social enterprises through an open application process and a boot camp in Silicon Valley, both of which parallel the structure YC uses with for-profits.

I've included Part 1 of that discussion below, and I'll be posting Part 2 tomorrow. I think you'll see other bold and disruptive thinking to align with the quote at the top. We'd love to hear your feedback about these issues in the comments section or on Twitter @newprofit.
Read on:
Sam Hiersteiner (SH): What is your background and how did you come to oversee this new program?
Kate Courteau (KC): I've been a part of YC at various capacities since its beginning in 2005. In fact, I'm the blurred standing figure in the first picture on our newly updated website. This is one of the first pictures taken of our Cambridge, MA office, before our first YC dinner. I'm bustling about making sure our building is ready for the first batch of startups. I'm an architect by training and had my own practice for 15 years. As a part of my practice I served as YC's architect over the last 9 years, helping our organization have the facilities to grow from mentoring 8 startups within a 3 month session to 85 startups. During this time, I attended many YC events and dinners because they had an overwhelmingly positive energy to them, and allowed me to continually learn so many interesting things about the world of startups and technology.
During my years of private practice I also worked in the nonprofit space, locally and in the developing world, as a balancing point for my work as an architect in the high-end residential market. The interesting and sometimes difficult experiences that I had in the nonprofit world always stuck with me and I was determined to circle back to this work at some point to see if I could find solutions for the complexities.
This position as the Director of Nonprofits seemed like the perfect opportunity to shift my focus back to the world of nonprofits with lots of different experiences under my belt. I ran my own architecture practice which taught me many lessons about team building, project and business management and communication. And YC educated me about the importance and power of technology in the future in all business. This new position is allowing me to merge all of these findings with my prior experiences in the nonprofit space. I'm really grateful for the opportunity to work with the Y Combinator team on this new challenge.

(SH): Why did YC decide to start supporting social entrepreneurs?
(KC): We came to this somewhat by accident, which is exactly how YC itself started in 2005. We found WATSI on Hacker News (YC's listserv) because it was generating a lot of buzz as a nonprofit startup doing impactful work and utilizing the power of technology to reach a lot of people. YC's Paul Graham reached out to WATSI directly and asked if they'd like to be part of the current YC batch which included a baseline grant of $24,000 and 3 months of focusing on their work and utilizing our team for mentoring. We'd always talked about doing work in this space but this was the unofficial humble beginning of our work in the nonprofit sector.
WATSI told us how much the YC program impacted their progress so we realized that a lot of the benefit of YC could be universally applied to all startups; for-profit and nonprofit. We also recognized that the WATSI team operated in the way that most great for-profit startups do. They were very determined and focused and moved quickly; launching early and iterating based on watching how their users interacted with their site. They had a vision for the future of WATSI. It's evolved a bit but they continue to be a strong, mission-based company that works in the nonprofit world in a very transparent way. This experiment seemed to work so well that in January 2014, we decided to officially launch our nonprofit program.
(SH): What are YC's core beliefs about how startups succeed?
(KC): YC's motto is: "Make something people want." In the for-profit space, we found that the best startup ideas come from founders solving problems they have encountered themselves. This works much better than thinking, "I'd like to start a company. What should I work on?" This concept also applies to nonprofits. It's really important to work on something that you are passionate about and have some history with because startups are really hard.
The second thing that we say over and over again to startups in YC is: "Work on your product and talk to your users."
If you're thinking about an idea in isolation and not engaging with the people who will use your product, you may be building the wrong product. Launch your startup early and talk to your first users and figure out how to make them love you. Sometimes in the nonprofit world, people do a lot of planning in isolation because their users might geographically be far away. I learned this lesson early when I worked for a nonprofit, teaching a new building technique in Sudan. We were very surprised that our concept and methods were not universally well received in Africa. Our theory had been developed in the US and we had not spent much time in this corner of the world before we rolled it out. This was the root of our problem -- we planned too much without deeply engaging with the people who were to use our product.
(SH): How can entrepreneurs, both social and for-profit, drive greater social acceptance of their programs and products?
(KC): One key idea that's a bit counterintuitive is to build your product slowly enough to create a small community of people that truly support what you're working on. In terms of scale, people often think they can go from hundreds to millions of engaged users very quickly. In the beginning, we encourage startups to do things that won't scale later, in order to build a really strong early user base. If you accomplish this these users will be your greatest advocates and your company will start to grow organically as your first users tell all their friends what you're doing.
Airbnb is a good example of a lot of what I've talked about so far. This team came up with the airbed idea because they were struggling to pay their own rent in San Francisco. There happened to be a big conference going on in town and they heard on the news that all the local hotels were fully booked. They invited 3 conference attendees to sleep on air mattresses in their tiny apartment and they showed them the best hospitality they could. Those first 3 users had such a great time using the apartment that they are still fast friends with the Airbnb founders today.
But more to the point of doing things that don't scale: when the Airbnb founders were in YC, they flew to NYC every week to meet with their biggest early user base. They knocked on their users' doors and asked them how they could help. They personally took new pictures of user's apartments so their units would get more rentals and did so many other things in those early days that they knew would be impossible to scale in the future. And it worked. Their earliest users really loved them and spread the word about Airbnb. The help they received from Airbnb literally allowed some of their early users continue to live in Manhattan at a time when many people were struggling to pay their rent due to the 2008 financial crisis. Today, Airbnb has over 800 employees and rents property in over 190 countries to millions of users.
This concept applies to nonprofit and for-profit companies. Build a community that really values your product. This initial core user base will be the foundation of your company and a spring point for growth.
Check back tomorrow on the blog for the rest of the interview!