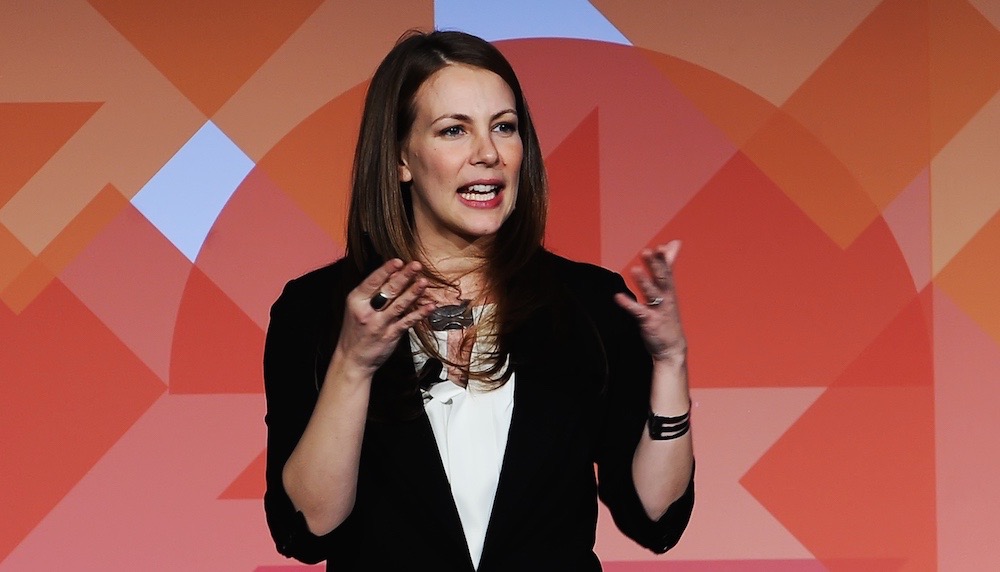 Last week, Kirsten Lodal, Co-Founder and CEO of LIFT, a New Profit Innovation Fund portfolio organization dedicated to providing holistic social services to those struggling with poverty, was named one of this year's recipients of the John F. Kennedy New Frontier Award. The awards will be presented by Congressman Joe Kennedy III on November 12, 2015 during a private ceremony at Harvard University's John F. Kennedy School of Government.
The John F. Kennedy New Frontier Awards were created by the John F. Kennedy Library Foundation and Harvard University's Institute of Politics to honor Americans under the age of 40 who are changing their communities and the country with their commitment to public service. The awards are presented annually to two exceptional individuals whose contributions in elective office, community service, or advocacy demonstrate the impact and the value of public service in the spirit of John F. Kennedy.
"Enlisting talented young Americans to help solve our nation's problems was central to President Kennedy's vision of a New Frontier," said Jack Schlossberg, grandson of John F. Kennedy and a member of the New Frontier Awards Committee. "Kirsten Lodal's novel approach to addressing the often complicated causes of poverty is transforming the lives of countless people in need. They both represent a new generation of leaders who are making a difference in our world."
Recently, Lodal joined us for a google hangout as part of #OpportunityRedefined, our digital dialogue series about the future of social problem solving in America. Lodal, along with her fellow panelists - Alex Bernadotte of Beyond 12, and Maria Teresa Kumar of Voto Latino - discussed how she is pushing the boundaries on social problem solving and, in the process, changing old notions about opportunity in America. Click here to watch the full discussion!
Click here to read more about Kirsten Lodal and Pete Buttigieg, the other recipient of this year's John F. Kennedy New Frontier Award.