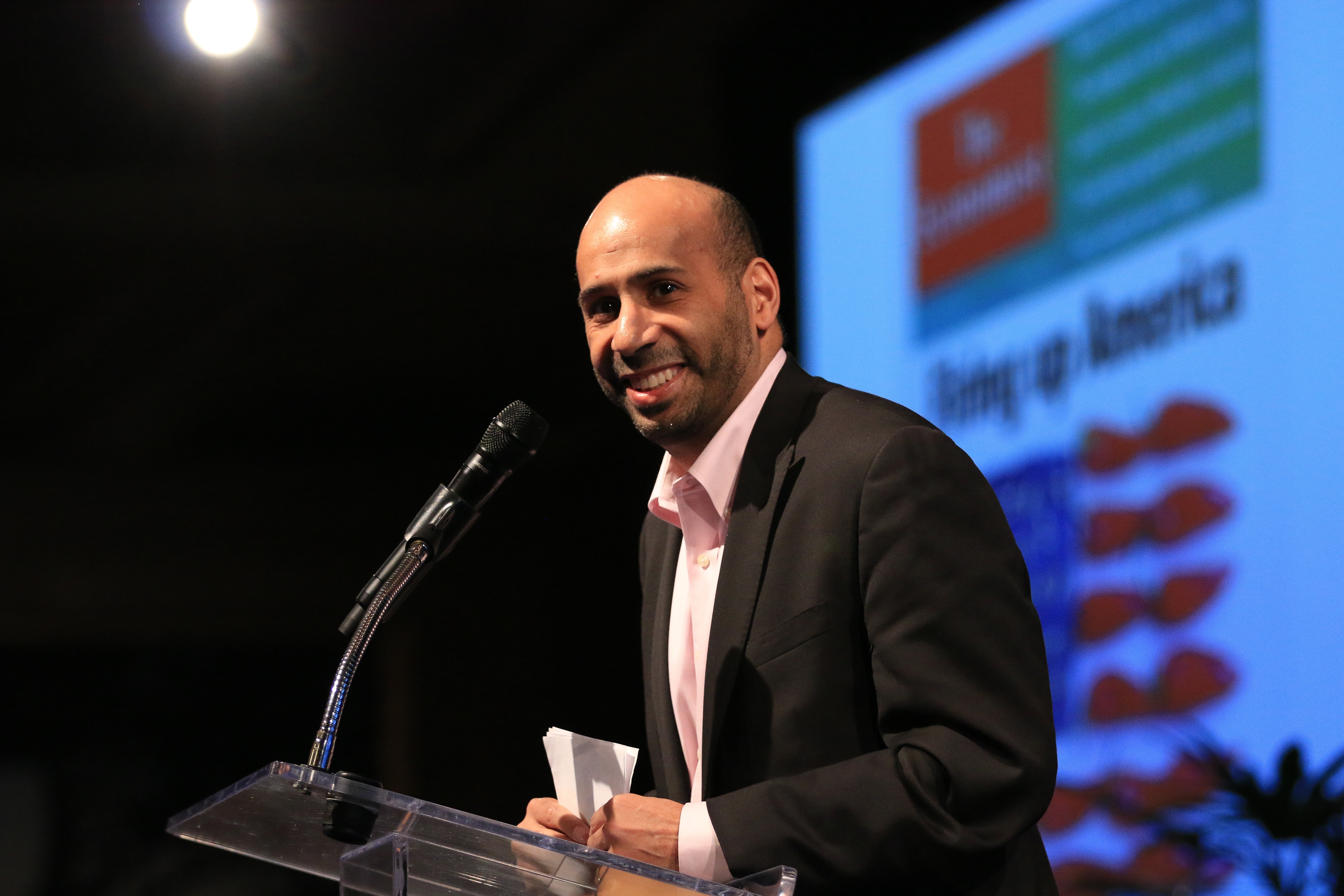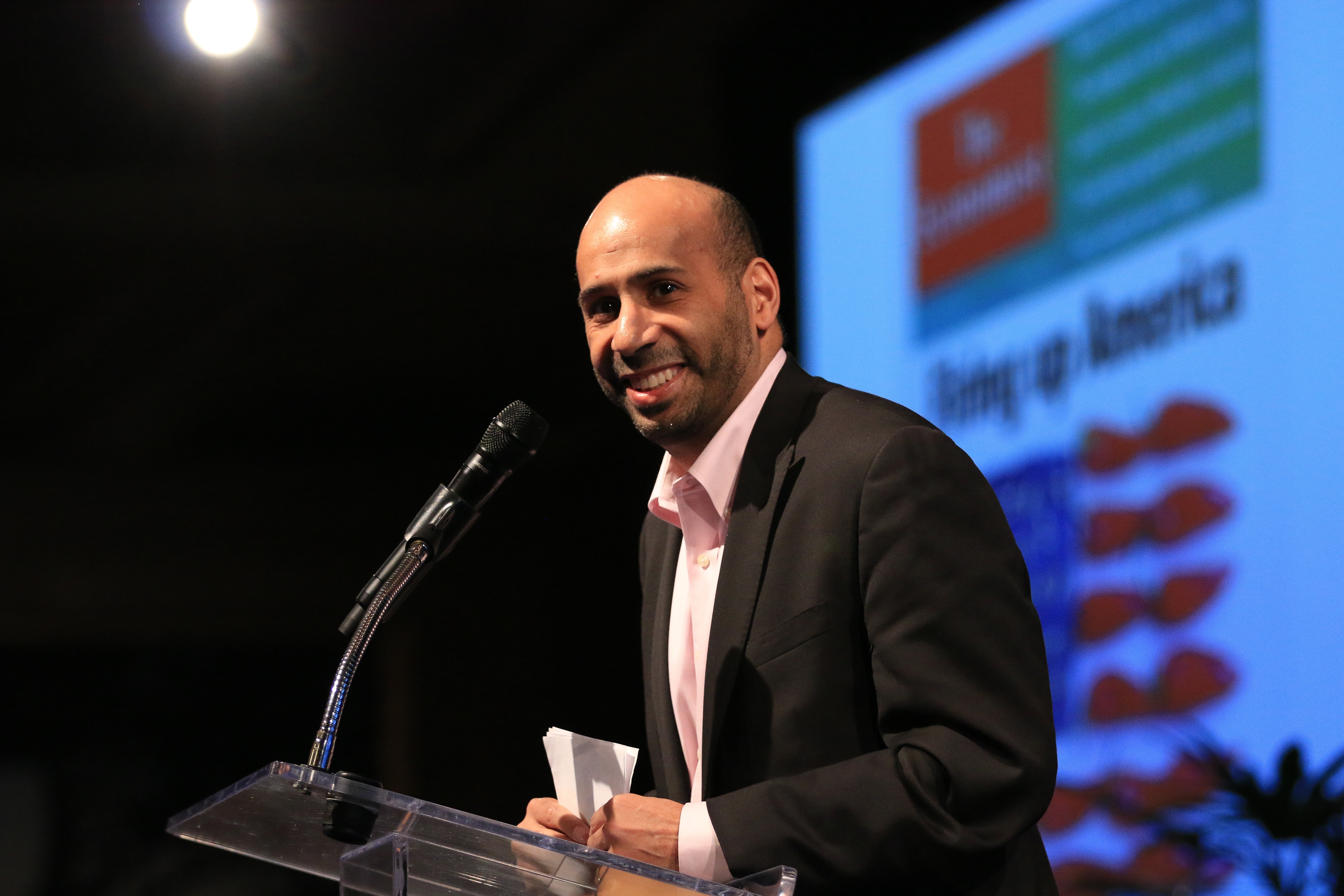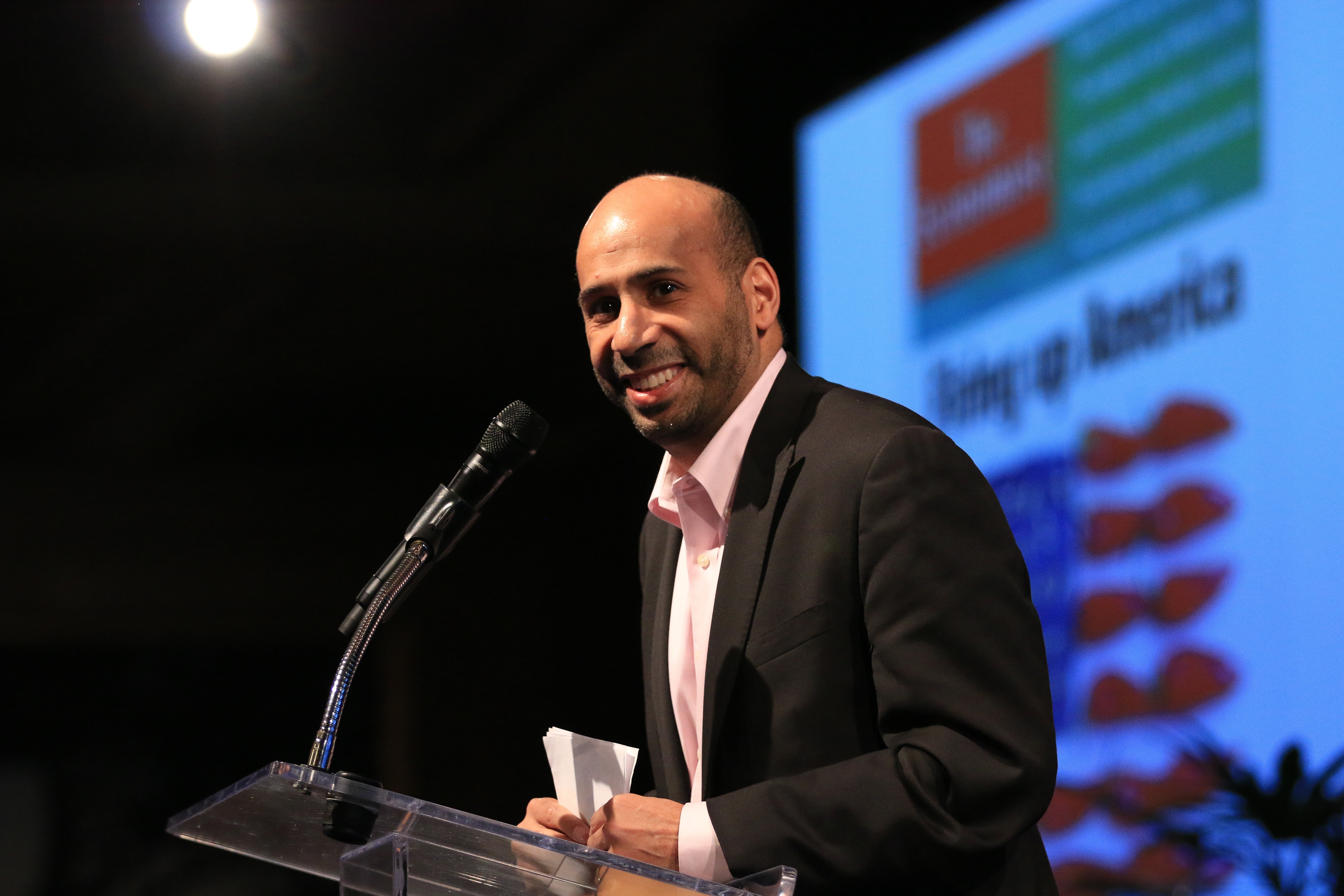 I am thrilled to join the New Profit team! Although I have known of New Profit's outstanding work for many years and attended the annual Gathering of Leaders a number of times, it is exciting to join the staff and work side by side with incredible leaders who are working to break down the barriers that stand between people and opportunity in America. I look forward to adding my energy and wanted to share a bit of my story and perspective.
I love the magic of language and learning. When I was a child (way back, before the advent of the internet!), I would often find myself in the basement of my family's home, pulling down a huge, heavy, hardcover volume of the Encyclopedia Britannica from the bookshelf to look for some piece of information for a school book report or science project. Yet, every intended short trip to the basement ended up a long one. Once I opened an encyclopedia, I would spend hours reading it, becoming entranced by each page, soaking up new words and facts.
One of the reasons I'm most eager about working with New Profit is that I'll get to build on my lifelong love of learning. New Profit's organizational culture puts a premium on exploration and innovation with our peers and partners. Whether we're working with entrepreneurs to help build their capacity for scale or creating cross-sector networks to surround a problem with multi-faceted solutions – or anything in between – we have our eyes and ears open to learn, identify trends, and envision a more just and equitable future.
And like New Profit, I believe it's important that we translate our learnings into action in order to create change. What I've learned from nearly 25 years of experience in both the nonprofit sector and government is that true solutions rarely – if ever – exist solely in one organization, or one sector. This core belief is one that New Profit shares and is putting into action through a dynamic collaborative approach. It focuses on cross-sector partnerships and problem-solving networks – such as through its Focus Funds and collaborations with Deloitte and others – to open up new pathways and unleash much larger impact.
Taken together, learning and collaboration translate into my version of New Profit's calling card: Think big. Act boldly. That's familiar and exciting terrain for me.
I've just finished serving in the administration of President Barack Obama, where I was Deputy Director of the White House Initiative on Educational Excellence for Hispanics. There, I saw incredibly big and bold efforts that marshaled resources to achieve ambitious goals, which have the potential to fundamentally change the way individuals engage their government. We can do the same thing in the social sector, and transform the way people interact with education, healthcare, and other systems.
An essential part of achieving that transformation is addressing and solving for diversity, equity, and inclusion in leadership in the social sector and beyond. Too often, those closest to the challenges and most affected by policies and programs are absent from decision-making tables. Yet, we know that some of the best ideas and solutions come from those on the ground in communities, where their perspective is informed by their proximity.
My work has touched on this topic throughout my career. To be honest, as the son of a Jamaican father and a Mexican mother, in one way or another, I have been a part of conversations about diversity, equity, and inclusion my entire life. But conversations on the topic of race and ethnicity were often relegated to the margins and informal spaces, perhaps because some listeners might become uncomfortable. But just as an increasing number of voices are bringing attention to changing demographics in America in a variety of ways, we must act with purpose to find ways to broaden our networks, and embrace all the difference that makes this nation so extraordinary.
I'm excited that New Profit's discussions, learning, and work on race, diversity, and inclusion are underway. As demonstrated by facilitating and leading the dialogue about these issues at its last two Gatherings, New Profit is bringing a strong and confectious energy towards identifying, engaging, and supporting diverse new leaders – including leaders of color – as a way to not just advance equity and inclusion, but also increase impact.
I feel honored to have the opportunity to help lead these efforts and we'll have some exciting new things to say about them soon. I'll leave you with a quote from my former boss:
"Our Nation derives strength from the diversity of its population and from its commitment to equal opportunity for all. We are at our best when we draw on the talents of all parts of our society, and our greatest accomplishments are achieved when diverse perspectives are brought to bear to overcome our greatest challenges." – President Barack Obama
To read more about Marco and his new role at New Profit, click here!