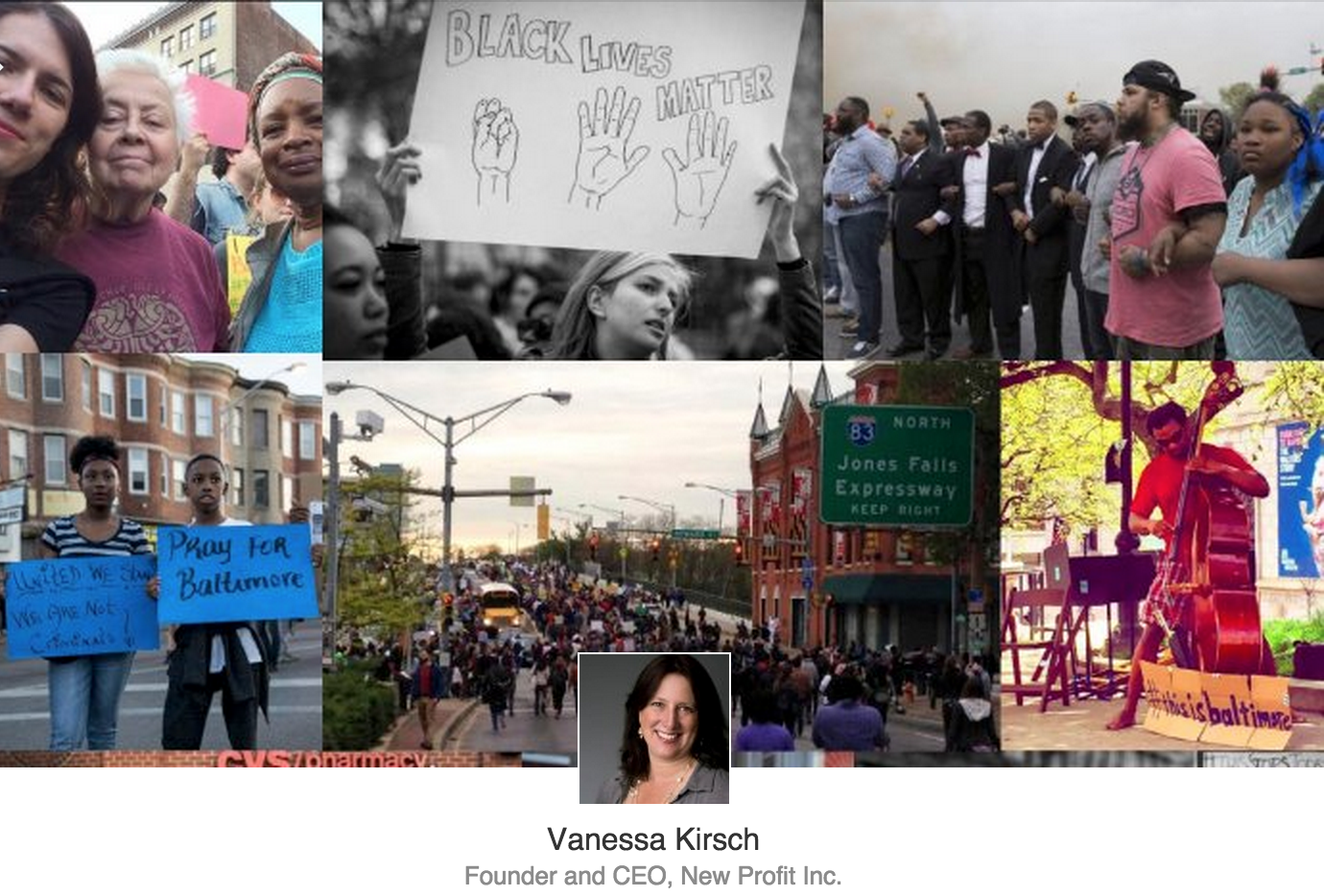 "I'm writing in reflection of what has happened in Baltimore, New York, Ferguson, Cleveland, Florida and so many other communities across America. Our thoughts continue to be with the families – from Freddie Gray's in Baltimore to Brian Moore's in New York and far too many others – that have been touched by recent tragedy. Their pain is a constant reminder that we can and must do better in addressing the inequality of justice and opportunity in communities across America.

We believe that a moment of unprecedented opportunity has arrived to do just that and unleash America's true potential. We can see it in disparate pockets of momentum that together add up to something real and potentially transformative. Community organization through #BlackLivesMatter and other channels is growing and helping sustain public awareness and dialogue. Criminal justice system reform has clear bipartisan support at the national and local policy levels, while advocates like John Legend and others are helping bring the issue to the attention of the broader public. New social science and neuroscience research is changing our understanding of root challenges and pointing the way towards new solutions. President Obama announced a new nonprofit phase of the My Brother's Keeper initiative. The media is paying more than fleeting attention. Organizations in our network continue to do amazing work to break down barriers to opportunity in America."
Read the full article here.