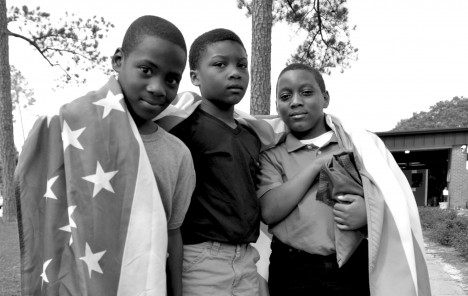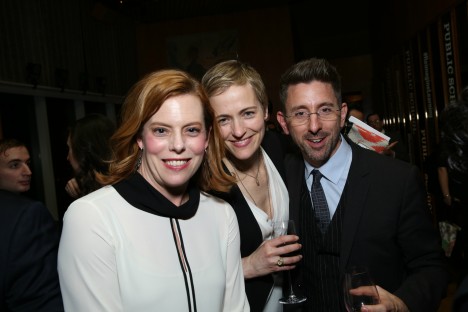 Dana O'Donovan, COO of Monitor Institute and a director of Deloitte Consulting, and Anna Muoio of the Monitor Institute with Marc Brackett of the Yale Center for Emotional Intelligence at the Reimagine Learning launch event in NYC on February 17, 2015. (Photo Credit Cindy Ord / Getty Images)
New Profit's collaborative relationship with Deloitte has been absolutely critical to our efforts to scale great social innovations over the last 15 years. It would take us a week's worth of blog posts to properly recognize all the committed Deloitte employees (and employees of the Monitor Group before that company was acquired by Deloitte) who have been contributors to that collaboration over time. We'll save that worthy task for another time, but today we want to highlight two of our closest Deloitte partners - Dana O'Donovan, COO of Deloitte's Monitor Institute and Anna Muoio, Specialist Leader at the Institute - who just published 3 Steps to Collaboration That Tackle Society's Toughest Challenges in the Chronicle of Philanthropy. We hope you'll read it and share it!
The piece is about our recent launch of Reimagine Learning, an ambitious, cross-sector effort to revitalize learning in America so that all students, including those who are marginalized or underserved by the status quo, can achieve academic and life success. Deloitte is a signature partner of the initiative.
What we love about Dana and Anna's piece is that it provides tangible detail and color about how successful social impact collaboration happens. While the celebrities and leaders that headlined the Reimagine Learning launch event and others like it are the ones who tend to show up in the news (not to downplay their importance, of course), there are always teams of people behind the scenes who make the gears of collaboration turn. Dana and Anna are expert and indispensable engineers of these efforts, as they show in their piece:
"...the [Reimagine Learning] group also had a hunch that bringing together key leaders from different fields could help generate new insights and innovations that focus on a student's needs — and fundamentally improve education for all students. Over the next year, through a process that included meetings, research, interviews, and a lot of talking and listening to people in the Reimagine Network, we helped members understand where they agreed and where they did not. By gaining a broader sense of the context in which the network operated, encouraging a conversation about a future the network could collectively influence, understanding what the participants believed, whom they served, what problem they solved, and how they had made a difference, we began to write a shared vision for how to change the education system."
Kudos to Dana, Anna and the rest of the Deloitte team! Here's to more and better collaboration now and in the future!