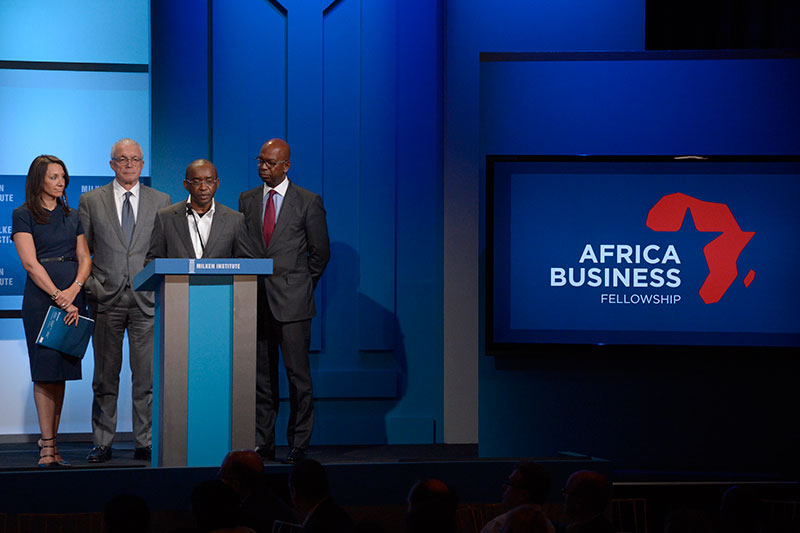 Recently, MLT, one of our partner organizations that provides the skills, coaching, roadmap, and relationships needed to transform top minority talent into high-impact leaders, announced the launch of the Africa Business Fellowship. MLT was joined in the announcement by the initiative's co-presenters: African entrepreneur and philanthropist Strive Masiyiwa, The Milken Institute, and the African Leadership Network.
The Africa Business Fellowship will provide young American business leaders (of any ethnicity) with 3 - 6 months of hands-on work experience in Africa's business and investment landscape, while simultaneously exposing them to local business operations and relationships with peers and senior African executives.
Applications are due November 9th, 2015 for a Fellowship start date in June, 2016.
The ideal candidate will have a graduate degree and/or 4+ years of meaningful business experience. They are looking for young professionals with highly transferable business skills and strong leadership potential who have a passion for learning about business in Africa and promoting U.S.-Africa business relationships. The most likely candidates for this initiative are:
2nd year MBAs or final year grad students at any program who will be looking to start a job the Fall/Winter after school (and who can do the Fellowship for the Summer);
Consulting firm staff members who would benefit from 3+ months of international experience (e.g. externship-type of experience); and,
High performers in the social sector who may be interested in a brief sabbatical and/or are seeking to build stronger ties for their organization in Africa.
For more information about the fellowship, check out the following links: