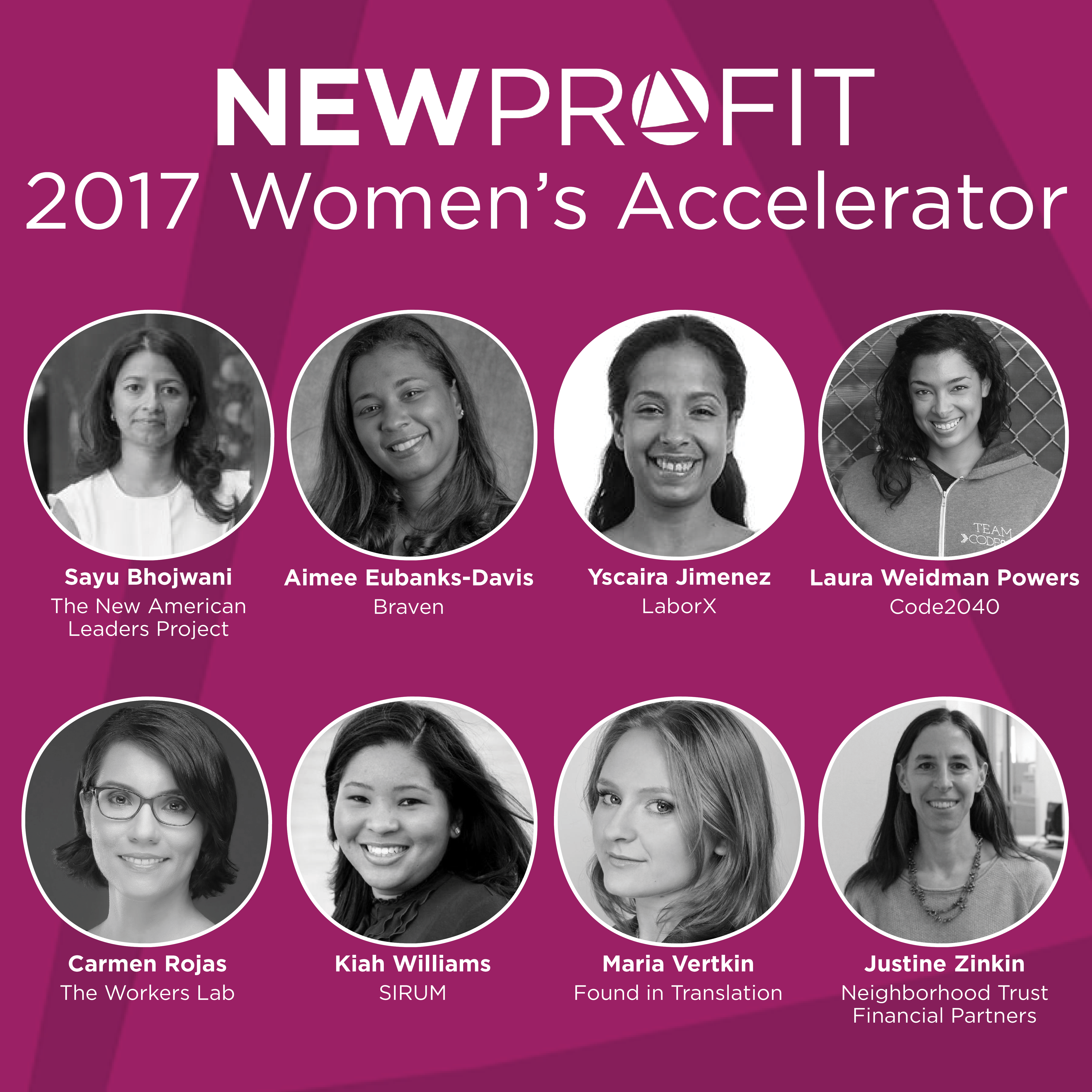 [REDIRECT NOTE: If you were hoping to find our new board member and senior staff announcements, click here!]
New Profit is excited to introduce the eight amazing female social entrepreneurs who are participating in our second Women's Accelerator, a one-year program designed to help extraordinary leaders build capacity in their organizations and increase impact. Across a range of issue areas, these women are pioneering new social problem solving approaches, building new movements, and creating new pathways to opportunity for all Americans. Here they are:
Women's Accelerator participants receive an unrestricted grant of $50,000, regular consultations with New Profit partners with expertise in nonprofit capacity building, and access to New Profit's larger learning community of social entrepreneurs and other changemakers through events like the annual Gathering of Leaders. The program is being run by Tulaine Montgomery, Managing Partner at New Profit.
This cohort follows the success of the inaugural cohort in 2014: Jessica Sager, Co-Founder & Executive Director of All Our Kin; Alexandra Bernadotte, Founder & CEO of Beyond12; T. Morgan Dixon, Co-Founder & CEO of GirlTrek; Vanessa Garrison, Co-Founder & CFO of Girl Trek; Lisbeth Shepherd, Executive Director of Green City Force; Leila Janah, Founder & CEO of Samasource; and Maisha Moses, Executive Director of The Young People's Project.