Today, New Profit and Deloitte announced the continuation of a groundbreaking, multi-million dollar annual collaboration that has helped nearly 50 innovative nonprofits achieve scale and greater impact over the last 15 years.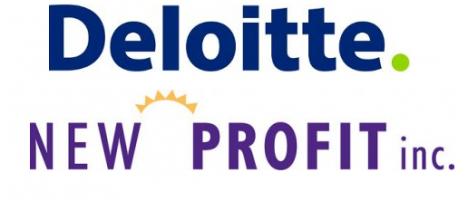 From the Deloitte announcement:
"[The collaboration] provides pro bono strategic support from Deloitte's consultants, who work with New Profit staff to support leadership teams at the 28 high-impact nonprofits currently in New Profit's portfolio. These teams help nonprofits pursue impact at scale by focusing on leadership and board development, monitoring and evaluation, financial sustainability, impact modeling, and growth strategy.
'Our work with Deloitte to bring world class strategic services and expertise to social entrepreneurs has been groundbreaking in the social sector,' said New Profit Founder and CEO Vanessa Kirsch. 'And our continued collaboration is going to be critical as we accelerate our work to support leaders, grow innovations, and reshape the systems that can open up opportunity in America.'"
Read the full piece here.