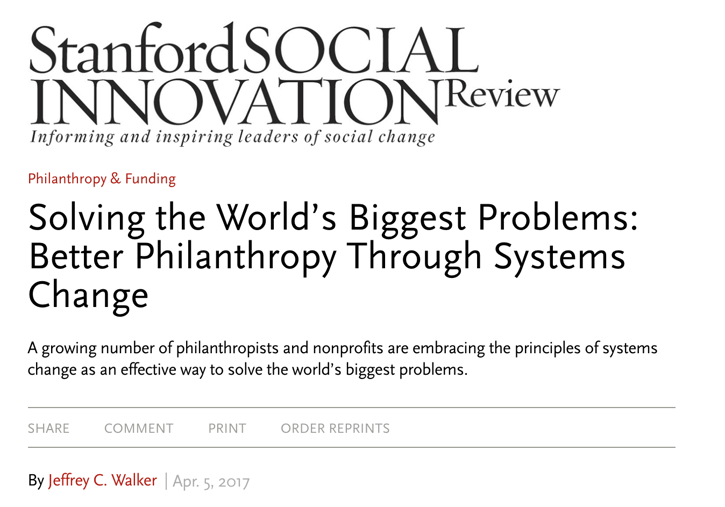 Last week, the Stanford Social Innovation Review (SSIR) released an article highlighting the Top 10 Most Popular Articles of 2017 on SSIR. New Profit Board Chair, Jeff Walker, made the list coming in at number four for his article "Solving the World's Biggest Problems: Better Philanthropy Through Systems Change."
Walker's article explores how a growing number of philanthropists and nonprofits are embracing the principles of systems change as an effective way to solve the world's biggest problems.
"It's one of the perennial questions facing the nonprofit world: Why, despite the sector's collective resources and best efforts, do so many social problems remain so persistent?
This stubborn gap between intentions and outcomes is drawing increased attention from across the philanthropic community. Many within the sector are coming to a shared conclusion: For too long, nonprofit boards and donors have emphasized the creation and growth of long-life organizations with ever-growing staffs and budgets. Perhaps what we need instead, according to the emerging line of thinking, is an emphasis on what is called "systems change"—on identifying the organizations and individuals already working on a problem, and helping them join forces to achieve their common goals."
Click here to read Walker's full piece and here to view the full top 10 list.