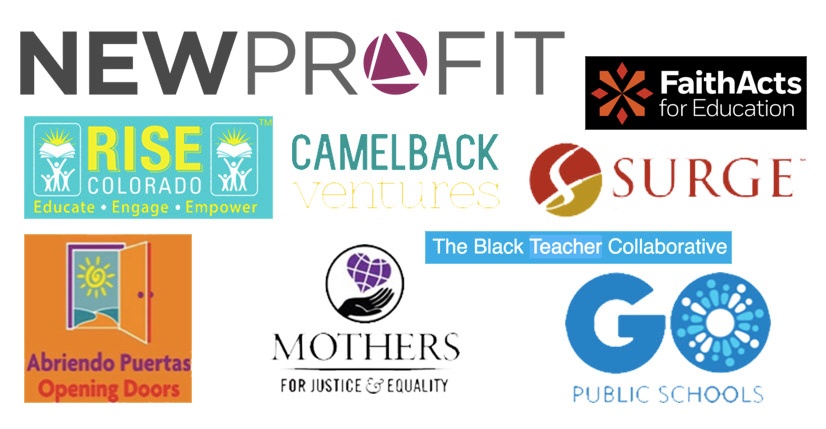 April 13th, 2017 (Boston)- New Profit, a venture philanthropy organization that helps bold problem solvers break through to transform lives, communities, and systems, has announced it will launch the Proximity Accelerator. The Accelerator is supported by a collaboration between the Chan Zuckerberg Initiative and the Bill & Melinda Gates Foundation, who have provided $750,000 to launch the Proximity Accelerator this year.
"Some of the most powerful vision, energy, and ideas for social problem solving in America are rising up from communities closest to the problems themselves," said New Profit Partner Marco Davis, who will lead the initiative with Managing Partner Tulaine Montgomery. "Too often in the philanthropic world, leaders with diverse backgrounds and experiences have remained at the margins, and our job now is to help a new generation break out and break through in pursuit of opportunity and equity."
The Proximity Accelerator is part of a larger effort by New Profit to support visionary social entrepreneurs and other leaders from underrepresented communities, in this case communities of color. In addition to the Proximity Accelerator, New Profit operates a Women's Accelerator for women social entrepreneurs, and a third accelerator related to criminal justice system reform will launch later this year.
Participants in the one-year Proximity Accelerator receive a one-time unrestricted grant of $50,000, intensive group learning and collaboration on leadership and organizational development, regular consultations with New Profit partners with expertise in nonprofit capacity building, and access to New Profit's larger cross-sector learning community through events like the annual Gathering of Leaders. The goal is to help support leaders and catalyze promising, innovative organizations to a next stage of growth and impact, creating a more diverse pipeline for New Profit's portfolio and the broader social sector. The Bill & Melinda Gates Foundation and the Chan Zuckerberg Initiative are the lead funders of this effort. Other supporters include Tristin and Martin Mannion, the Bronner Family Foundation, the George Lucas Family Foundation, and one anonymous donor.
The first cohort of organizations and leaders in the Proximity Accelerator includes: