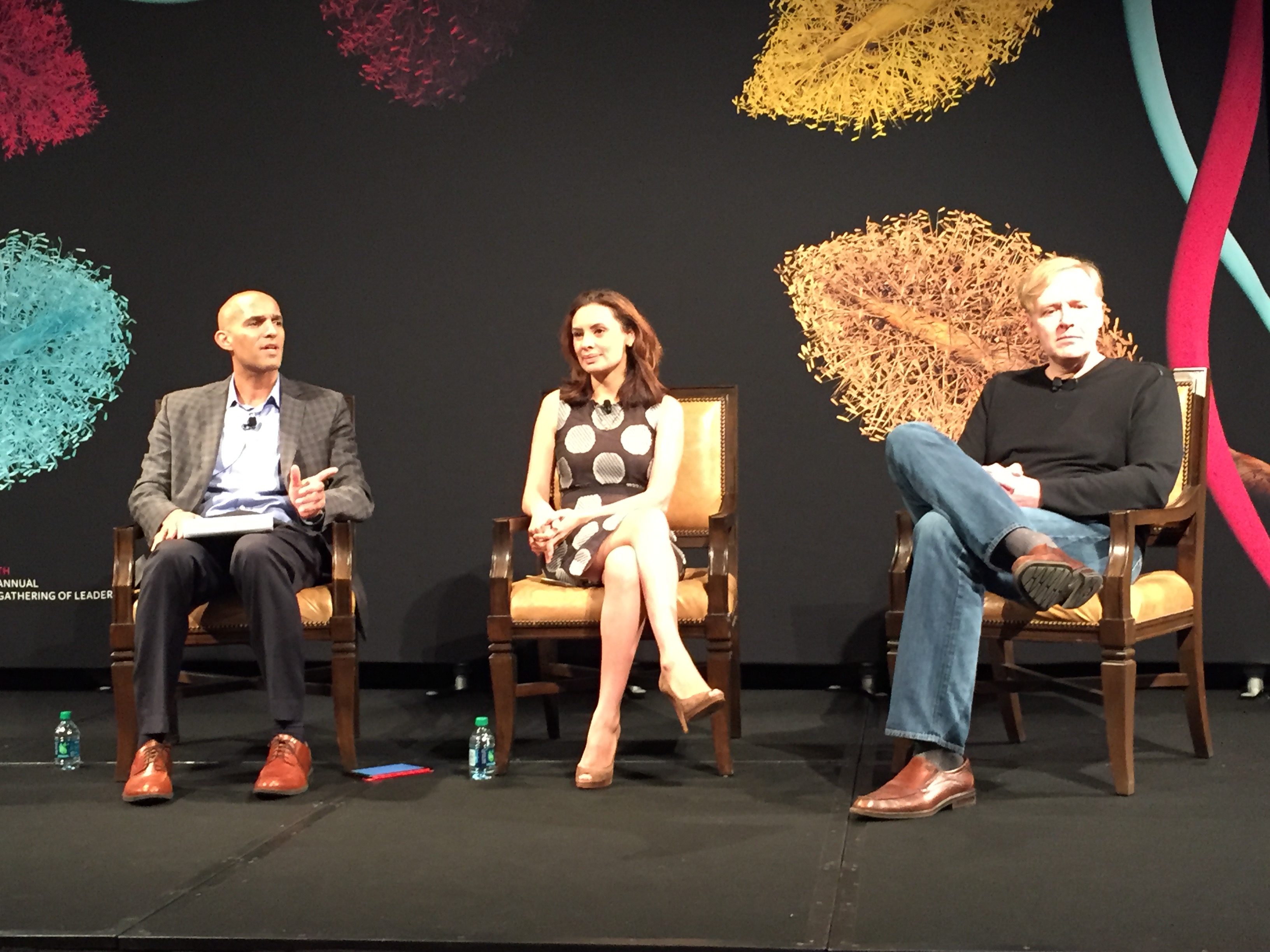 Thanks for following our live blog from #NPGathering15!
We just heard an insightful and provocative and presentation from three visionary leaders: Maria Teresa Kumar, President & CEO of Voto Latino; Allen Blue, Co-Founder of LinkedIn; and John Rice, CEO & Co-Founder of MLT.
They presented us with a question: What does it mean to be on a path to opportunity in America today? Kumar and Rice spoke about their efforts to mobilize communities of color to be leaders and advocates, while Blue discussed how our understanding of the job market is fundamentally changing with new data and technology. Check out a few select quotes below:
John Rice, MLT: "Too many Americans are falling off the pathway to opportunity for reasons that we CAN address! We want all people in this country to have genuine confidence that they belong. Wouldn't it be great if all of our schoolchildren never questioned if they could pursue their academic passions at the highest level? Where do we go from here?"
Maria Teresa Kumar, Voto Latino: "We can't take for granted the fact that America is a thriving democracy. We can't take for granted the fact that people leave their countries to come here, to become citizens. We take these things for granted even for people who are born in the U.S. But we hear all the time, why don't people of color participate in election? The answer is because many people of color don't see themselves as part of the system. We have to change that."
Allen Blue, LinkedIn: "I have heard stories of people solving big problems all over the place, in community after community, but still we haven't met these challenges at scale. How do we connect? I think technology is a big avenue to that goal. The solutions don't have to be that complex. We need to build tools that people have a strong desire to use and are easy to use."