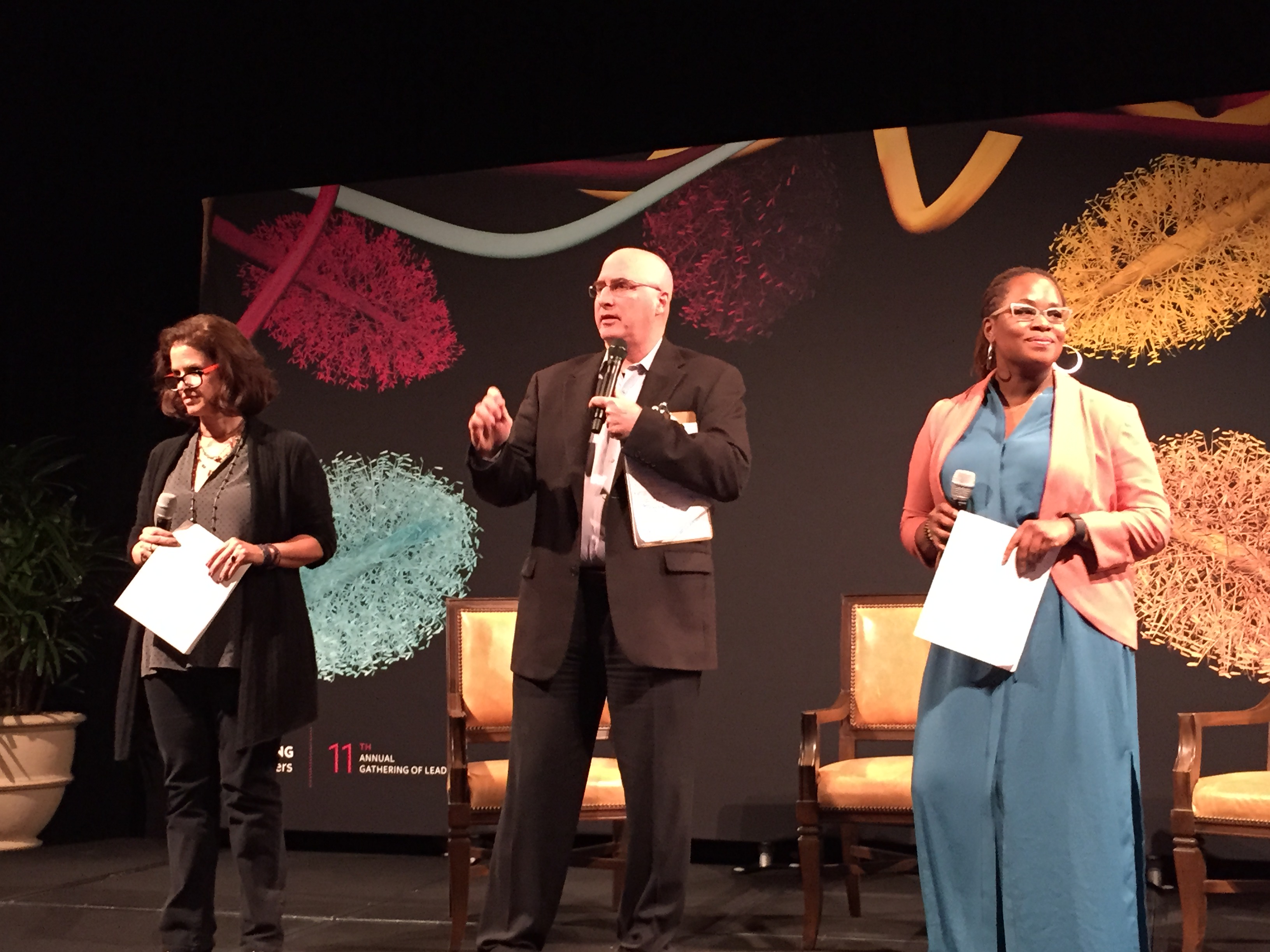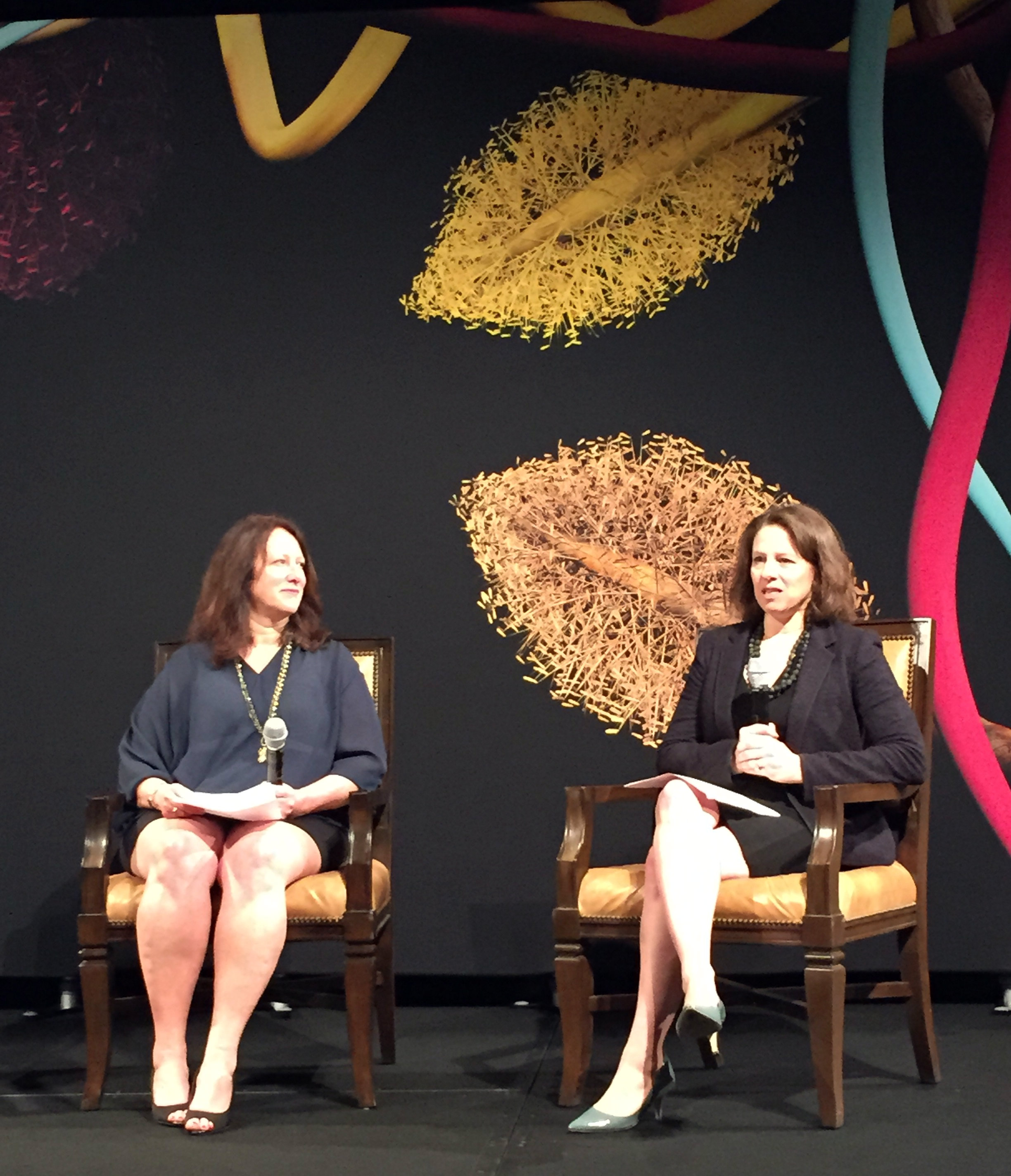 New Profit Founder & CEO Vanessa Kirsch and Managing Partner Kim Syman.
For the next two days, we'll be live-blogging New Profit's 11th Annual Gathering of Leaders (check out our preview post here). The overarching topic is "Defining a New Collective Destination" and we're asking participants - social innovators and their counterparts from across the public and private sectors - to challenge each other about how we can redefine opportunity, do more to empower constituents, leverage technology and push for social impact at scale in the future.
We just heard a kick-off presentation from New Profit's Vanessa Kirsch, Kim Syman and Tulaine Montgomery, who shared the stage with Shawn Bohen, National Director for Strategic Growth and Impact at Year Up, and Charlie Rose, Senior Vice President & Dean at City Year. As Kim Syman said, "When we started in 2005, the question we asked ourselves was 'How do we accelerate the pace of social change?' After a few years, we started to ask ourselves, 'How can we address these problems at scale?'" Their call-to-action featured some provocative NEW questions:
What does it mean to be on a path to opportunity in the U.S. today? Do the systems, strategies and organizations we're creating, with the intention of increasing access to opportunity, express sufficiently acute insights into what it will really take to succeed? What are we learning about the ways that race and class wind through these pathways from people who have cracked the code themselves? How is technology closing—and widening—gaps?
We want to also challenge YOU to join the conversation online (Twitter, Facebook, LinkedIn) and use the hashtag #NPGathering15. Which of these questions resonates most with you and what would be your answer?