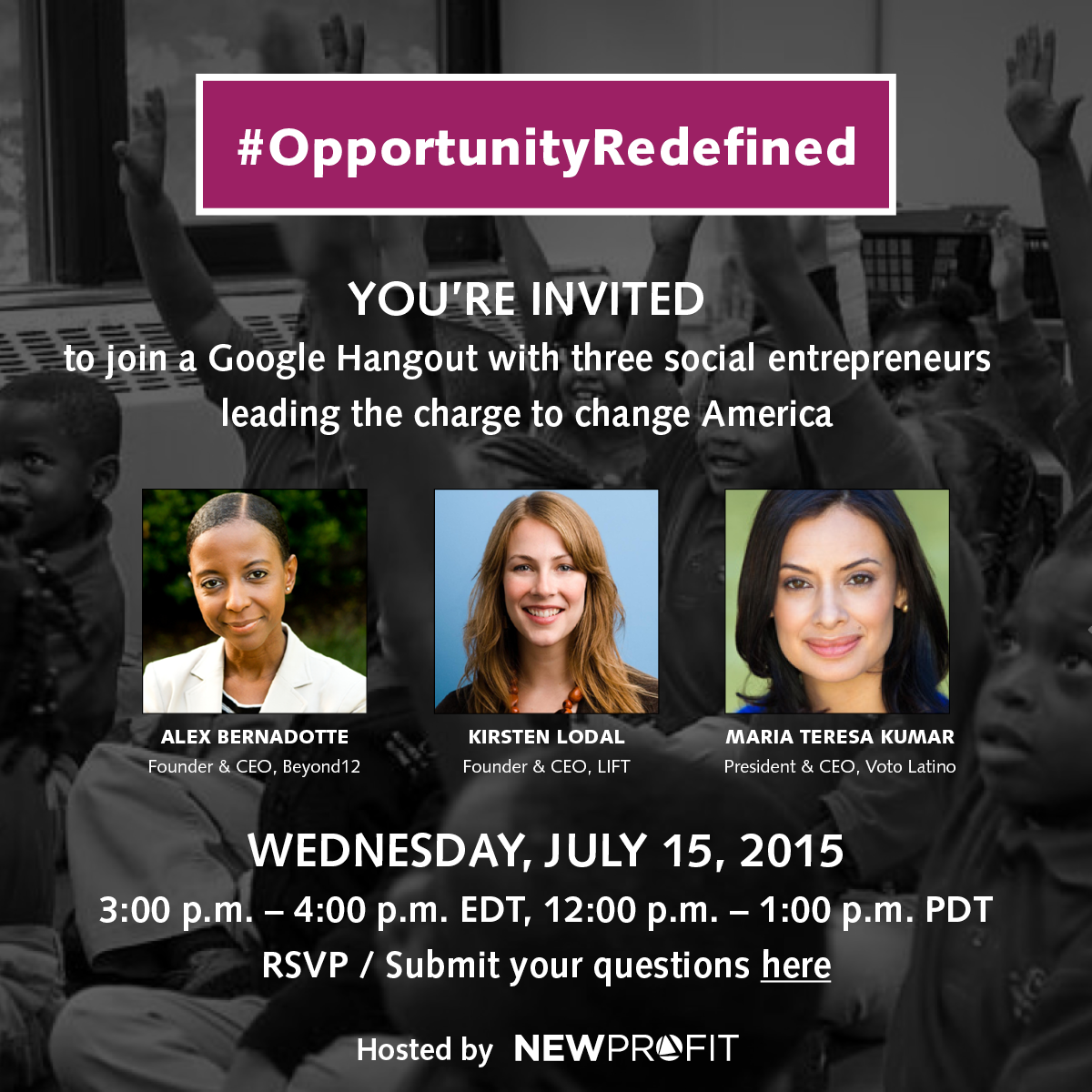 This Wednesday, July 15th, at 3:00 PM ET, we are holding a Google On Air Hangout with three extraordinary social entrepreneurs - Kirsten Lodal of LIFT, Alex Bernadotte of Beyond 12, and Maria Teresa Kumar of Voto Latino - as part of our new #OpportunityRedefined series.
Our panelists will discuss how they are pushing the boundaries on social problem solving and, in the process, changing old notions about opportunity in America. They will also take questions from the viewing audience.
You will be able to watch video of the event live through the below video window. Or, if you'd like to engage with the panelists by submitting questions, you can jump through to our Google On Air Hangout page (note: you'll need a Google+ account to sign in) or submit questions through Twitter and Facebook by tagging #OpportunityRedefined.