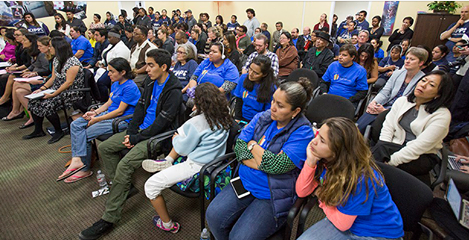 Parent empowerment is critical to the success of education reform. Check out this new article on the topic in The 74 Million by New Profit's Alex Cortez and Yordanos Eyoel, who lead our Reimagine School Systems Fund.


"All communities care equally about the education and future of their children. But caring is not the same as power. Most families in underserved communities do not have the economic power to move to better school systems, nor do they realize they have political power to influence change in the local school systems failing them."


The article features field and parent stories from GO Public Schools West Contra Costa, Innovate Public Schools, Families Empowered, The Education Trust, Flamboyan Foundation DC, EdNavigator, KIPP Foundation, Rocketship Education, Students For Education Reform, Stand for Children Massachusetts, RISE Colorado, and FaithActs for Education.
Please join the discussion and let us hear your thoughts.