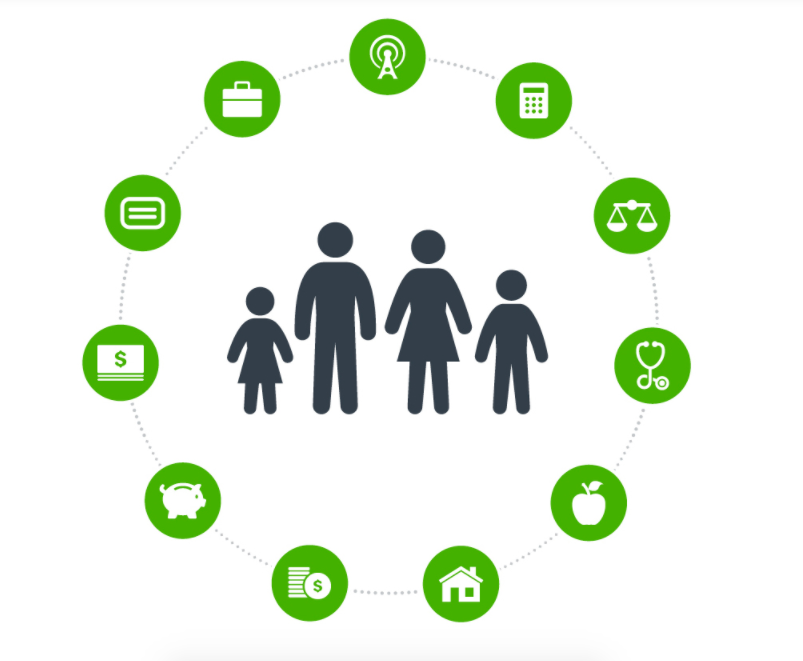 In December 2016, we released a final report highlighting the accomplishments of the Pathways Fund, a five-year fund with the goal of strengthening the bridge between education and workforce development in order to foster opportunity and access for low-income youth. As part of the SIF, the Pathways Fund provided financial and strategic support to help increase the reach and impact of six innovative nonprofit organizations working toward this collective mission – College Advising Corps, College Summit, iMentor, Single Stop, Year Up, and YouthBuild USA. The fourth of our six Pathways Fund organizations is Single Stop.
Partnering with local community organizations, veterans organizations, and community colleges, Single Stop provides benefits counseling, free tax preparation, legal assistance and financial counseling to low-income individuals and families. Single Stop's community college sites help to address some of the non-academic challenges that prevent students in community colleges from completing their degrees.
Key Outcomes
Students Served: In 2015, Single Stop served 215,919 households through its local community partners, and 41,760 students through its community college sites.
Communities Served: In 2015, Single Stop served communities across nine states.
In 2015, Single Stop provided a total of $525M worth of bene ts and services to households (average $2,892 per household), and a total of $68.8M worth of bene ts to community college students (average: $1,705 per student).
An independent study showed that students at CUNY who were Single Stop clients had a 32% higher retention rate than similar students who were not Single Stop clients.
Key Organizational Activities & Milestones (over 5-year SIF Initiative)
Strategy: Building off of its proven service model, Single Stop is developing a web-based tool and an app -- an "Amazon.com" for social services -- to significantly scale Single Stop's one-stop approach to providing access to existing benefits.
Regional Expansion: In 2011, the Baton Rouge Area Foundation awarded Single Stop a grant from a fund created with BP oil spill money, which allowed Single Stop to open an office at Delgado Community College in New Orleans. Building on its success, Single Stop has since opened a Baton Rouge office as headquarters for its Gulf Coast region, and has expanded its programs along the Gulf Coast, including Mississippi, Louisiana, and Florida.
Evaluation: Through the SIF grant and with coaching from New Pro t's Director of Evaluation, Single Stop engaged in rigorous quasi- experimental and implementation studies of Single Stop outcomes, which will significantly raise the organization's level of evidence.
Special thanks to the primary funders of the Pathways Fund:
Corporation for National and Community Service | Blue Ridge Foundation New York | Carnegie Corporation New York | The Kresge Foundation | Oak Foundation | Robin Hood Foundation | State Street Foundation | JPMorgan Chase Foundation | Open Society Foundation | SeaChange Capital Partners