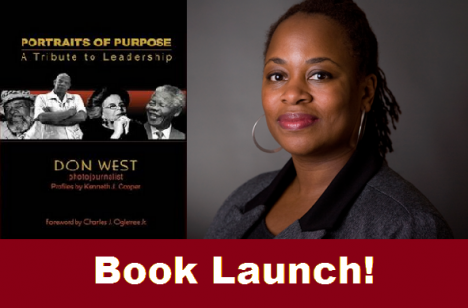 We are excited to announce that New Profit's own Tulaine Montgomery is featured in Portraits of Purpose: A Tribute to Leadership, a book that combines the photographic talents of Don West with profiles written by Kenneth J. Cooper. The book, which launched today, "pays tribute to a mix of newly emerging and veteran leaders, unsung heroes and internationally renowned figures, all of whom struggled in a singular way to advance access, opportunity and social justice in Boston – and beyond." Tulaine is featured among 127 renowned local and international leaders, including Nelson Mandela, Freida Garcia, and Hubie Jones.
To learn more about Tulaine click here!
To view the event calendar for Portraits of Purpose click here!