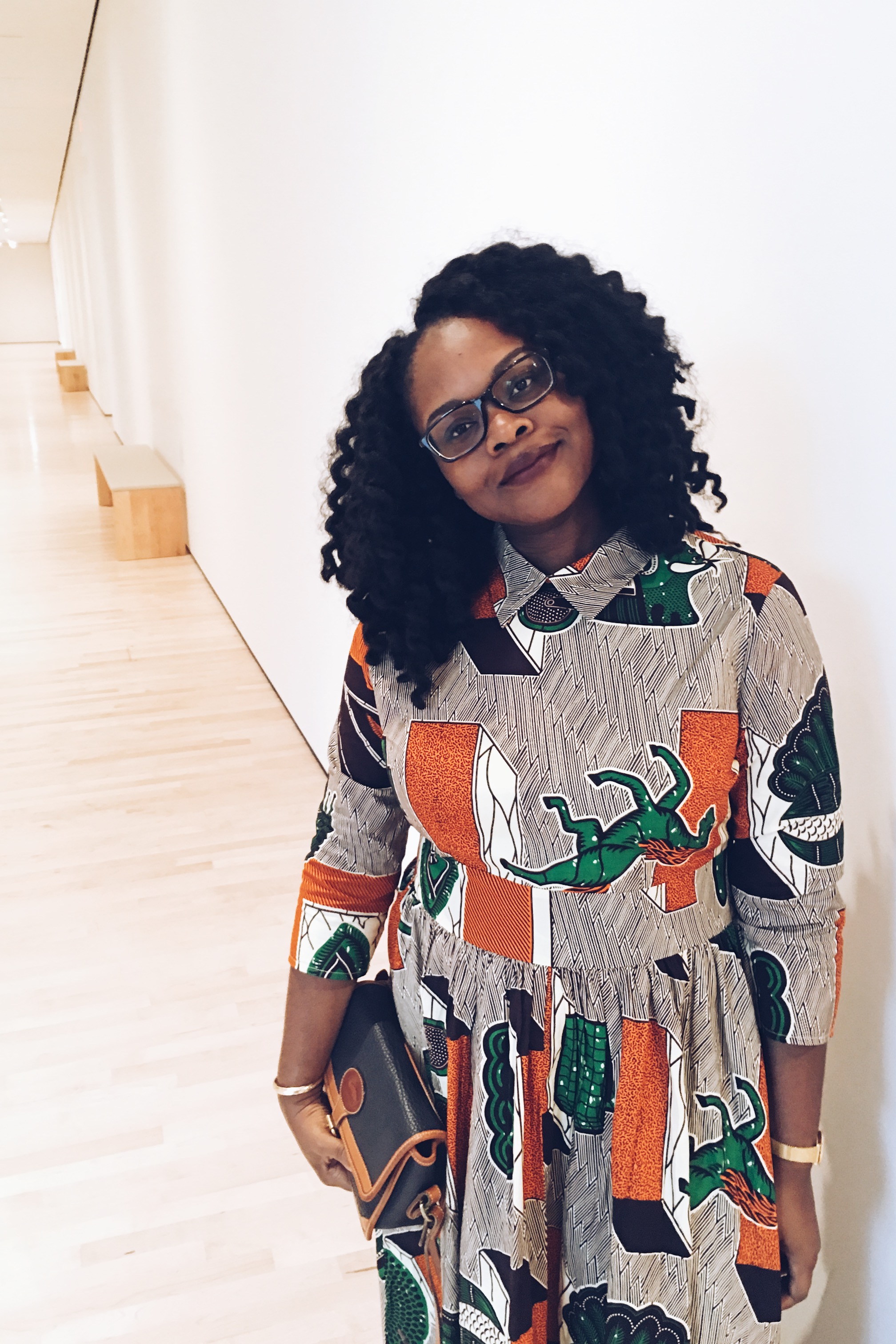 The following guest blog post was written by Jenee Henry, Vice President of Knowledge at Teach For America. Teach For America is a grantee of Reimagine Learning, and Jenee Henry is a member of Reimagine Learning's Advisory Board.
Several years ago in Phoenix, I walked to a food truck park with a group of colleagues. There were about eight of us in all, in various configurations, mulling over the options––kimchi lobster rolls, artisanal grilled cheese, or chicken and waffle sandwiches? A fellow food truck diner, wearing sunglasses and a paisley print button down, leaned in to the small group I was huddled with, and asked, "Where are you all from?" We rattled off our cities, "San Francisco! Boston! Raleigh! Chicago!"
A few weeks later, I found myself with a similar group, this time at a Starbucks in Denver. When I walked down the counter, our barista asked, "Where are you all from?" It happened again, in Houston at Frenchy's, "Where are y'all coming from?" And again, at a Chick-fil-A, "You all from Atlanta?"
This time there was a follow up, "Such a colorful group, I don't see this everyday."
I felt comfortable to ask the question, "You don't see what everyday?"
"You all look like you're not from here," she replied.
I stepped back for a minute to look around at the group. What did she see that seemed alien? Then, I saw it. In our group that day were two Black women, one from Houston and the other from Dallas; two White men from Boston, one in a crisp blazer the other in a college hoodie; a Muslim woman from Brooklyn in hijab and gold Nikes; and two White women from Chicago and Oakland, laughing over lemonade with a Latina colleague from San Diego. To me (the Black woman hailing from Houston) and my colleagues from Teach For America, this eclectic group was nothing out of the ordinary, but those questions reminded me that being a part of such diverse groups is not the norm for all.
For the past seven years that I've been part of the Teach For America network, I have found myself sitting next to and across from the broadest range of perspectives, ideologies, cultural backgrounds, and lived experiences. In my work in strategy and knowledge development for Teach For America, I have had the privilege of being in hundreds of classrooms and schools across the country, led both by teachers who share the backgrounds and experiences of their students, and those who do not. In this time, I've learned invaluable lessons about the power, fragility, and loving vigilance it takes to cultivate a diverse coalition of people oriented around a shared belief - that educational inequity is a solvable problem - and that it will take great leadership to overcome the systemic entrenchment that deprives children and communities of the opportunity to realize their greatest aspirations.
Our nation continually faces a profound test of our moral and civic values, whether they are playing out in the streets in the language of protest, or simmering in the spaces between us in our daily lives. Many questions arise, like: What is inclusion? What is the value of diversity? What does it mean to confront our history against the dominant forces of erasure? Who do we think we are? How do we walk with integrity in the world? As we all know well, schools are a dynamic space where these questions collide in both explicit and implicit ways.
Take my husband's classroom, where nearly all of his students are recent immigrants from various Central and Latin American countries. He sees children making meaning of these big adaptive challenges in ways that, on the one hand, illustrate the unique gifts of young people–resilience, hope, and forgiveness–and on the other, show the great divide between our stated values and our current circumstances. He struggles with questions like, "How do I espouse the popular (and just-accurate-enough) 'we are a nation of immigrants' narrative, while my children are breaking down in the middle of lessons with fear of immigration raids? How do I begin to repair the bonds between my students who are dividing themselves between those that have documents and those that are perceived to be without them? My words are so inadequate for this moment."
Most days, I can't answer many of his questions. But to his first point on espousing just-accurate-enough narratives, my answer to that is simple: "You don't." You resist that with all you can muster.
For decades, I've known and felt the need to resist these types of troubling narratives that get passed on through textbooks, curricula, and both knowing and unknowing teachers. The first school-sanctioned Black History Month festivities that I experienced were in elementary school, and involved a Civil War reenactment. Somehow, I found myself in the class designated as a Fugitive Slave Hunter.
I protested, saying, "I just think I should be with the Abolitionists in Mrs. B's class," but it fell on kind and deaf ears.
"Oh sweetheart, it doesn't matter what color you are, this is just for learning," my teacher reassured me.
This perplexing activity went on for about two days, and ended with our teachers telling a story about how eventually everyone came to believe in the goodness of all people, slavery was abolished, we Americans worked hard to overcome hatred, and here we are now with three black students in our class.
Putting aside the breathtaking judgement that allowed these two days to unfold in a school, a key takeaway I now understand in adulthood is the tidy narrative that was operating at the heart of this ritual. There was a straight historical line drawn between bad and good, evil and morality, wrongdoing and justice. In the end, very few people were culpable and no one was particularly responsible. The tidiness of this story is precisely its danger.
As I grew older, and began to draw in the colors between my school life and home life, I developed a more agile understanding of what Black History Month is, and what it can be for all children. For me, it helped to validate my existence. Finally, I saw people who looked like me shaping events that moved the country forward and not just as peripheral objects on the margins. But more importantly, it complicated the narratives that are at the core of our national mythology, systems, and institutions.
When we hold Black History Month up to the light and look beyond that first veneer of celebration and deeper into its purpose, we are compelled to think and do differently. When you place the stories and experiences of Black Americans at the center, you can no longer say the conditioned things like 'we are a nation of immigrants.' You can no longer marginalize the messy stories. You can no longer escape the notion that American politics and attitudes simply don't make sense, without being viewed through an explicit racial lens.
In the strongest classrooms I've visited over the years, I have seen teachers holding their practice up to this light. They're interrogating what they place in front of children and how they engage with it. I have seen learning environments where teachers are weaving pedagogies that position students as competent and complex sense-makers. I have been in classrooms where children are constructing forms of knowledge through personal testimonies in spaces that hold their identities and stories as valid and worthy.
What has been truly inspiring to me has been meeting and learning from the teachers who cultivate these types of classrooms. They have been of all faiths, orientations, cultures and ideologies. One of the most critical questions I have learned to ask in my work is, "what attitudes, orientations, skills, and beliefs drive a teacher's actions?" I have learned from studying these teachers that they all hold a deep respect for diversity and inclusion that begins with themselves first. What they aspire to create in their classrooms, they begin at their dining tables and in their friends' living rooms. They begin by building an understanding of their own identity, and how it affects the way they operate in the world and impact others. They begin by sharing stories with their families that reveal our nation's truth and what it means for them, and thoughtfully and honestly answering their children's questions about what they are experiencing, hearing, or learning both in and out of the classroom that shape their understanding of our country. They begin by seeking out opportunities to meet, get to know, and have deep, and sometimes tough, conversations with people who are different from them. They begin by building communities of friends, neighbors, and colleagues that are diverse and inclusive. They are models for our children, who bring to life the aspirations that we have for our society and the ideals that we try to teach in the classroom.
As Teach For America trains and deploys new teachers across the United States, we have committed to an organization-wide initiative of building a more inclusive educational environment, with our eye on our enduring goal of ensuring every child in the U.S. receives a quality education. But for us, diversity and inclusion goes beyond race and ethnicity. It is about celebrating and supporting the diversity of all learners in our classrooms. We are working to strengthen our teacher's attitudes, orientations, skills, and beliefs when it comes to diverse learners, such as building a deep understanding of students with Learning and Attention Issues and knowing how to incorporate Universal Design for Learning (UDL) in general education classrooms to optimize learning for all students. We want to ensure that our teachers are creating environments where all learners feel supported, valued, and celebrated for being the amazing individual they are, and are being taught how to have deep respect and empathy for all of the other individuals in the classroom. I believe that if we can create these diverse and inclusive communities in the classroom, we can begin to build communities where a diverse group of people enjoying a meal together at a food truck is the norm, not the exception.