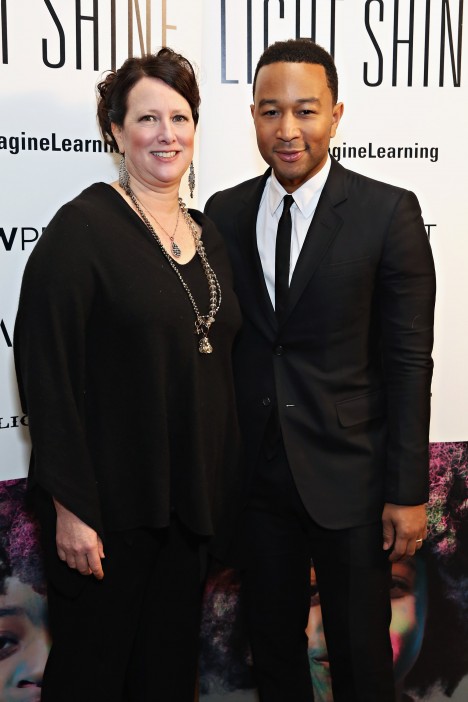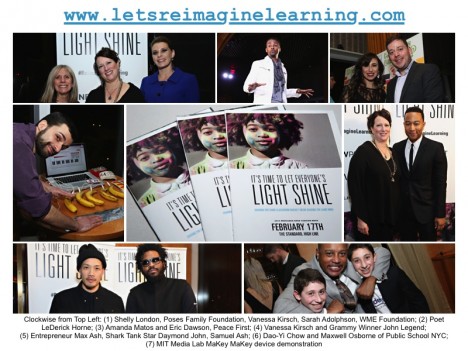 We are still on cloud nine following the successful February 17 launch event for Reimagine Learning at Mercedes-Benz Fashion Week in NYC. Seeing all of our partners under the bright lights telling their stories of perseverance and hope left us feeling so confident and optimistic. We truly can and will support schools and communities in the creation of learning environments that unleash individual promise and creativity in all children.
It may take us days to dig through all the great photos, video and other content that came out of the event! In the meantime, we want to send out our most heartfelt thanks to the supporters and partners that made all of this possible:
Core supporters: the Poses Family Foundation, the Oak Foundation, the Peter and Elizabeth C. Tower Foundation, Deloitte, LRNG and WME | IMG.
Partners: http://www.letsreimaginelearning.com/#PARTNERS
The amazing team behind the Mercedes-Benz Fashion Week launch event: John Legend, Hannah Bronfman, Public School NYC, Daymond John, Atom Factory, Becca Cullati, Image Think, LeDerick Horne, Markham Group, Plenty NYC, Propper Daley, Sam Chaltain, Tobey Maguire Innovation Fund, Sunshine Sachs, Cindy Ord.
We have so much work to do on the road ahead, but with a team like this, we feel great about our chances of success! Visit www.letsreimaginelearning.com for additional information.