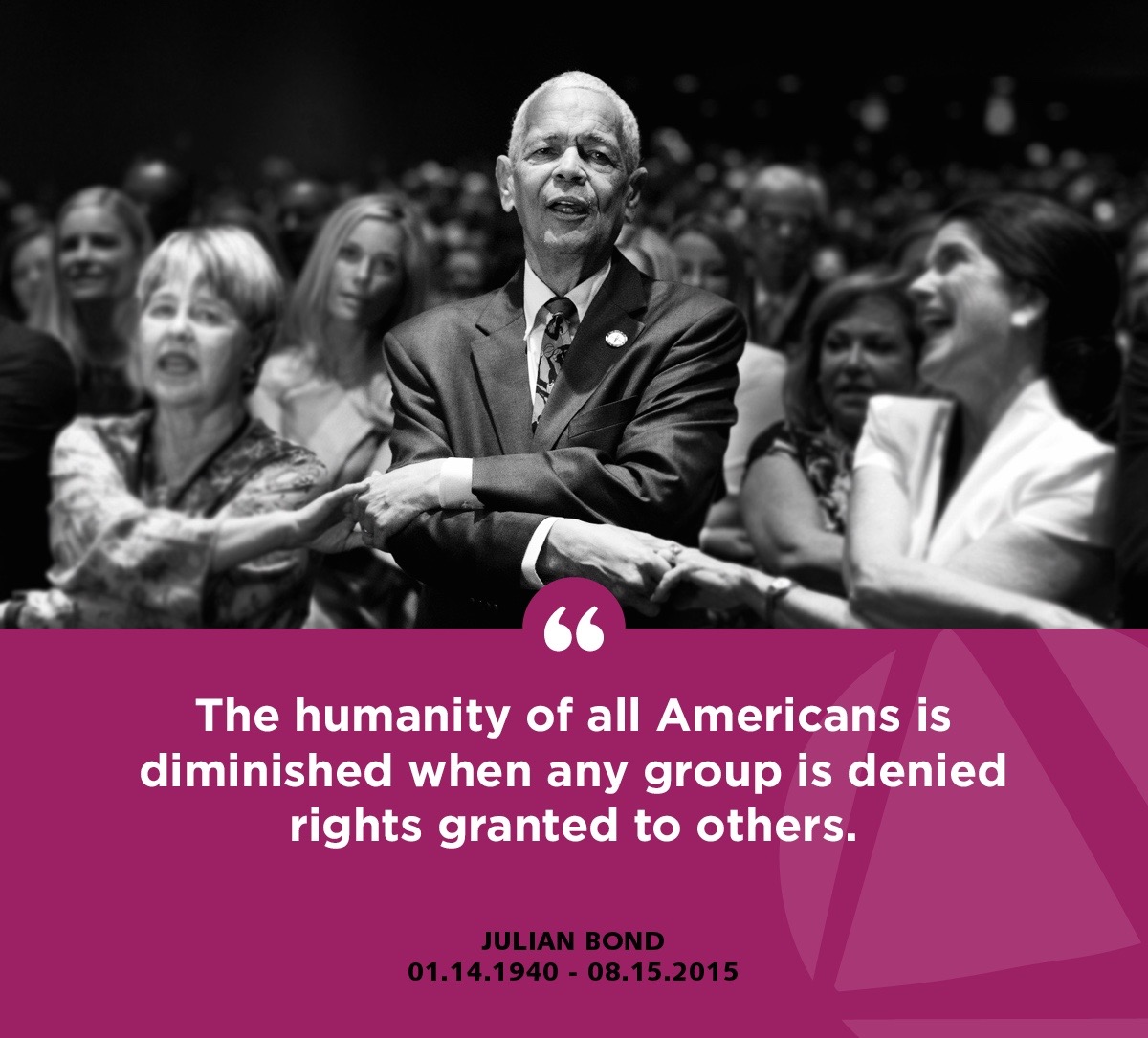 This past weekend, Julian Bond, the iconic civil rights leader, former chairman of the NAACP, and Single Stop Advisory Board member, passed away at the age of 75.
From his founding role with the Student Nonviolent Coordinating Committee (SNCC) and the Southern Poverty Law Center to his leadership of the NAACP, his life's work was the fight for equality and justice. As the SPLC wrote in its announcement of his death:
"With Julian's passing, the country has lost one of its most passionate and eloquent voices for the cause of justice. He advocated not just for African Americans, but for every group, indeed every person subject to oppression and discrimination, because he recognized the common humanity in us all."
Click the links below to read more about Bond's life and work:
New York Times: Julian Bond, Charismatic Civil Rights Leader, Dies at 75
Aspen Institute: Remembering Civil Rights Activist Julian Bond
The Root: Julian Bond, the Longtime NAACP Leader and Civil Rights Advocate, Dies at 75
President Obama: Statement by the President on the Passing of Julian Bond