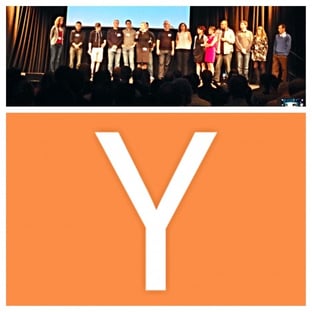 This piece was co-authored by Sam Hiersteiner and Alex Alvanos.
Is technology the great equalizer? You can look at the answer from numerous angles, but on the issue of social mobility in America, things will appear blurry at best. Starting in the 1980s, the Internet and other information technology began to fundamentally transform our way of life, creating seemingly boundless new economic activity and wealth. Yet since then, social mobility in America does not seem to have budged. Is this about to change?
At least one recent development may point towards progress. The Y Combinator (YC), a venture capital organization called "Silicon Valley's start-up machine" by the New York Times in 2013, recently decided to open its legendary tech company incubation program to social entrepreneurs. In practice, this means that, twice a year, budding social entrepreneurs will join tech entrepreneurs in California for three months of intensive support and seed funding from YC.
What does this mean for social mobility? It is way too early and would be too simplistic to say, but YC's track record on the commercial side points in an interesting direction. According to the Times, 72 percent of the 249 start-ups that have gone through the YC program since 2005 have raised new money after graduating, and the average valuation of these companies is now $22.4 million. You may have heard of some of the most successful examples: Airbnb, Reddit, Dropbox, and Stripe.
This amazing commercial track record may not even be the best indicator that YC's decision could eventually lead to real social impact. The organization's ethos, exemplified by the four companies above, involves supporting disruptive, purpose-driven innovation that can level the playing field for individuals. YC's first class of social enterprises, which just finished the program in March, shows how social entrepreneurs strongly share that ethos:
CareMessage: Mobile solutions to help clinics and other healthcare organizations better communicate with at-risk patients. ( More from TechCrunch)

CodeNow: Mentoring program that partners with tech companies to teach coding to opportunity youth. (More from Fast Company)

Noora Health: Tablet-based curriculum to help friends and family learn to care for loved ones who have gone through major health events and hospital stays. (More from TechCrunch)

One Degree: The "Yelp of social services" which attempts to provide higher quality information about social service support programs to people in low-income communities. (More from TechCrunch)

Zidisha: Crowdfunding program that allows donors to give directly to entrepreneurs in the developing world. (More from TechCrunch)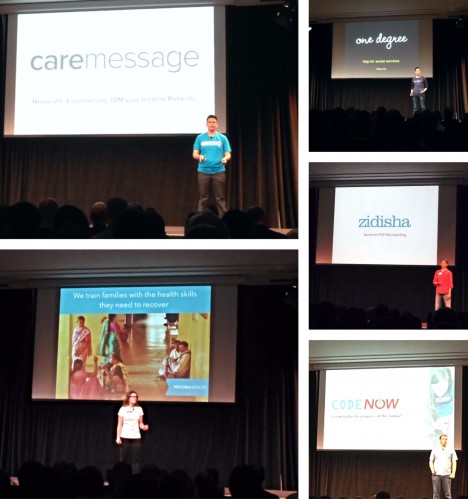 It's hugely important that YC is incentivizing more entrepreneurs who are willing to tackle social challenges with the tools, creative approach, and dynamism of the tech sector. And YC is doing it at a time when the social sector needs more funders and collaborators that are willing to take the chances and spend the resources necessary to catalyze innovation.
As the social enterprises from Y Combinator's first class exemplify, technology may also be upending the old notions of "scale" in the social sector. Rather than focus on the brick-and-mortar approach to scale, in which a social enterprise continually strives to increase its footprint to reach more people, groups like CareMessage and Noora Health are taking a different path. They are trying to create the same level of systemic impact with a tech platform (and partnerships, which is a subject for a different blog post).
Helping high-impact social enterprises to scale their impact and drive towards systemic change is New Profit's core mission, and we are carefully and excitedly watching advances in technology-based social innovation, including the advances being made by social enterprises within our portfolio of 28 grantee-partners.
Two examples are Single Stop USA and iMentor. Single Stop has created a benefits screening and case management tool that compiles hundreds of pages of regulations and policies into a simple user interface. The tool is intended to connect billions of dollars of unclaimed public benefits, like Supplemental Nutrition Assistance Program (SNAP) vouchers and tuition assistance, to people in low-income communities. iMentor utilizes an online mentoring platform to facilitate mentor-mentee engagement through a secure email system, a pair matching algorithm and real-time data capture, in order to include high school and college outcomes for low-income students. These organizations pair purpose with tech and are on the brink of tremendous national scale.
This is not to say that technology is a panacea. In fact, even Single Stop's unique technology improvements have run into challenges, according to a recent New York Times piece:
[Single Stop's] process is labor intensive. It makes a big difference for a relatively small number of people...

...The organization is trying to solve this problem two ways. One is through software. Single Stop's software allows its staff members to ask clients a few questions and very quickly produce a list of benefits for which the client is eligible. Single Stop then helps the client to fill out the forms, and in some places can file them electronically — with SNAP, for instance.

As long as this process requires a staff member, it will be expensive. So the organization is trying to create self-service software (staff members would still work with those who need more help). The advantage is cost. The disadvantage, though, is that it eliminates the human touch that draws many clients to Single Stop — advice, respectful treatment, help with forms, an advocate who will make a dozen phone calls or go with a client to court appointments.
As this piece points out, the social innovation community has developed powerful new ways of reaching, partnering with, and empowering low-income people. The most successful of these efforts are based on person-to-person trust and local leadership that not even the best technology can replace. At the same time, the tech innovation community has created blazing fast interventions and unprecedented efficiencies that the social sector has sometimes been slow to adopt.
What both communities share is more important, however. This brings us back to our original question about whether technology is the great equalizer, particularly on social mobility. The likelihood of the answer turning out to be 'yes' will be greatly increased if tech innovators and social innovators develop a stronger collaborative relationship. That relationship would be founded on a shared mission to upend the status quo and change the usual way of doing business. No organization in the business sector better represents that founding ideal than YC, which is why this appears to be a moment of great opportunity.