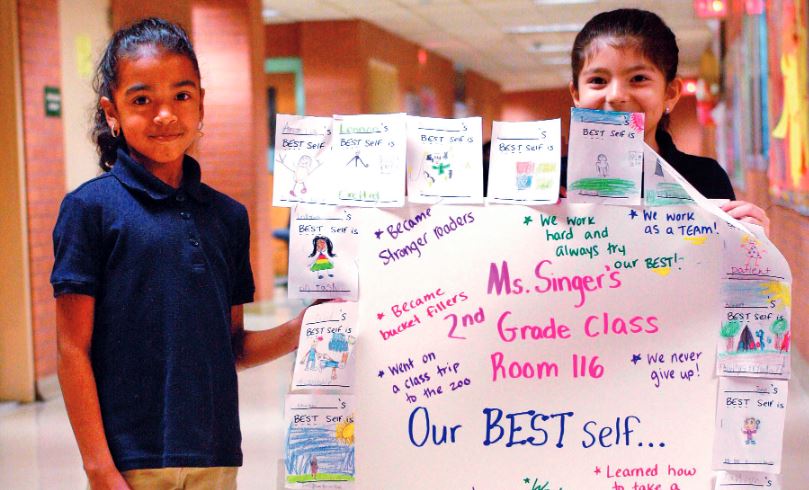 In partnership with Yale University, Bridgeport Public Schools launched an initiative in 2014 to support the social and emotional well-being of students and staff in the district. Earlier this month, they released an initial evaluation report to take a deeper look at their findings throughout the program. Bridgeport is a high needs district. But the report shows signs of improvement: students who reported higher self-control had higher grades, fewer absences, and lower odds of suspension or expulsion.
Social and emotional learning (SEL) is the process through which children and adults develop the knowledge, attitudes, and skills necessary to understand and manage emotions, reach goals, show empathy for others, build positive relationships, and make responsible decisions.
During the first year of programming in the classroom, Michael Strambler, PhD, and Joanna Meyer, MAT, from Yale School of Medicine found evidence that educators were beginning to integrate SEL tools into regular instruction. The team also found evidence supporting the relationship of student outcomes such as academic grades, attendance, and rates of suspensions and expulsions with student perceptions of positive school climate and their own SEL skills.
With philanthropic and strategic support from the Tauck Family Foundation and New Profit, the initiative will continue through the 2017-2018 school year.
Click here to read the full report from Yale School of Medicine.