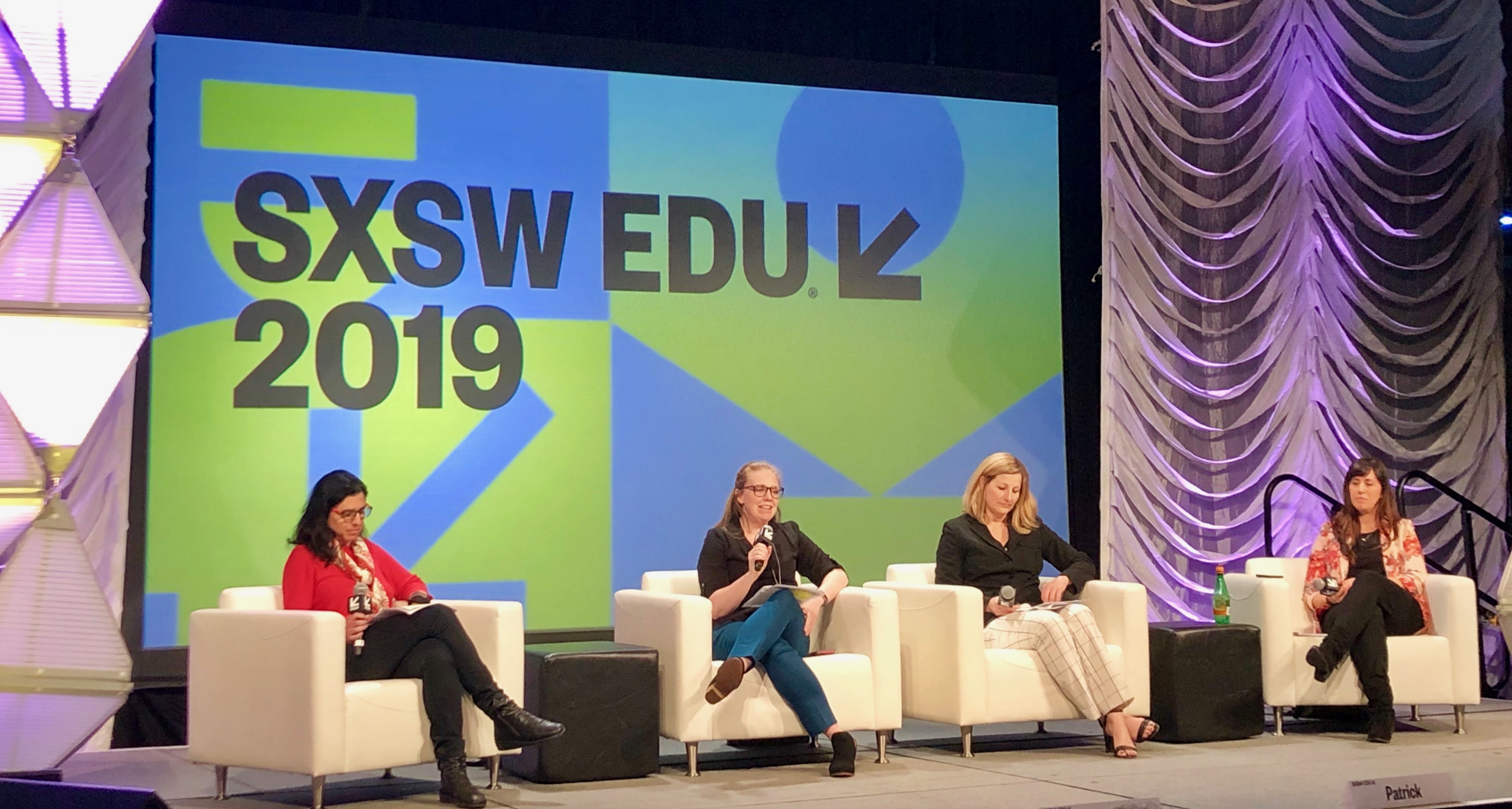 Personalized learning is one of the frontier movements in education with massive potential, but making sense of the term, the moment of opportunity, and the future of the field is challenging. Four CEOs leading organizations in New Profit's Personalized Learning Initiative gathered on stage at SXSW EDU 2019 in Austin, TX to share their insights on the field and talk about what it's like to be a CEO in the fast-paced and evolving world of personalized learning.
These four leaders (pictured from left to right in the photo above) head up organizations that each represent different elements of the personalized learning ecosystem:
These four CEOs had a dynamic discussion exploring key questions that they are individually and collectively tackling as leaders of national organizations in the personalized learning space. Read on for highlights of the conversation, or listen to a recording of the full session here.
---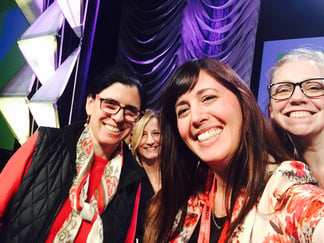 What trends are you seeing in the personalized learning space - locally, nationally, internationally? What are you most excited by?
Susan Patrick, iNACOL: "You can see in the U.S. we're just getting started here. We're just starting to pull apart the structures and the cultures to say what it means per person for every student to have a powerful learning pathway where we are bridging learning inside and outside of schools and we're giving students the flexibility and supports to make sure they have mastery while meeting their interests and holistic needs."
Dana Borrelli-Murray, Highlander Institute: "I think that has always been the problem with the conversation with personalized learning and equating it to this world around technology. Because the technology is actually allowing us to become more personal, more human-based. What is going to make us different is the stuff that is deeply human—that's the empathy, that's the kindness, that's teaching about caring—I think those are the kind of things that we get out of personalized learning when allow students to have time to collaborate, work together, and be creative."
---
How are you thinking about building the capacity of your organization to ensure you are poised for growth and impact?
Elisabeth Stock, PowerMyLearning: "For us, we went from an organization where we were able to collect data more on an annual basis. When you're collecting data annually, your continuous improvement cycle is once a year. Now we're in a world thanks to some new innovations we've done where we are actually collecting data continuously so our cycle can be much faster. Just thinking about how you manage that across the organization, how you get everyone bought in to continuous improvement has been really important to us."
Susan Patrick, iNACOL: "A strong, committed board that supports in you being really creative and being flexible to be able to respond to the needs of the field is really important. Some boards can get caught in founder's syndrome on the original problem that you see or are trying to solve. Being flexible for the future and having really great visionary leaders that help support your own flexibility and growth over time is important."
Dana Borrelli-Murray, Highlander Institute: "We are halfway through a strategic plan and what we are realizing that this is a refinement of our current practice and allowing us to really dig deep into what are the actual levers and fulcrums that allow for our change so that we can then help people more efficiently and effectively. We've also grown fairly quickly over the past few years, and we are realizing that our growth has really been opportunistic at best and not optimized for impact so that is a real focus area for us. We want to do that by working in partnership with districts now to help you to come to your own local ideas and needs, and really understand at a local level what are going to be the biggest levers for change."
---
As a CEO, how do you think about your role in helping to influence the field and helping to lead and grow your organization? How do you balance those two things?
Beth Rabbitt, TLA: "To understand the work, you have to talk to people doing the work. As we think about giving students more agency, we have to build and lead in ways that puts more trust in teachers and learn from them as we try to amplify the work that they're doing in classrooms."
Susan Patrick, iNACOL: "It is absolutely critical to have communities of professional practice taking hold, understanding that everybody is coming into this space in a slightly different place and that is okay because that is where we are. Just like we want to meet every students needs by meeting them where they are and understanding how they got there, that is what we have to do in our field. Having professional learning communities that are working toward new models, and being able to learn, share, and visit other places together is really critical."
---
As you look at the future of personalized learning field, what challenges and opportunities are you excited about?
Elisabeth Stock, PowerMyLearning: "I had this moment when I saw students in our program teaching their parents growth mindset. For me, those kinds of experiences are these "give-back" moments. When you are in a leadership role, you feel like you give out a lot. But those moments get me excited."
Beth Rabbitt, TLA: "Can we be brave enough to build systems that are built both around rigor and around care? If we can, we can get at the heart of what we want to do with personalized learning."
---
The conversation concluded with Patrick sharing how Víctor García Hoz, a Spanish professor who wrote more than 50 books on personalization in the 1970s, defined personalized learning. He said: "personalization is the learners' journey to developing their freedom of choice."