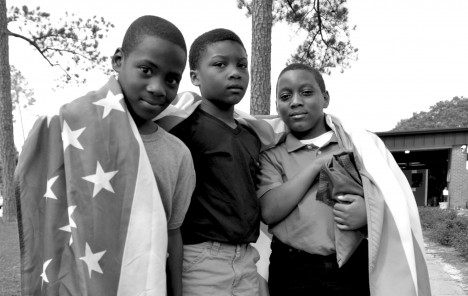 As we've written about before, New Profit has been actively involved in the growth of the 'Pay for Success' movement, which seeks to drive public resources towards more innovative, high-impact organizations that are delivering better outcomes for people in need. Through our nonpartisan policy arm, American Forward, we are proud to be partnering with Third Sector Capital Partners on their $1.9M Social Innovation Fund award to explore and expand Pay for Success(PFS) across the country.
In November 2014, Third Sector launched the first of two open competitions to select sub-recipients for technical assistance and feasibility work aimed at constructing a PFS initiative in the areas of youth development, economic opportunity, and healthy futures. Yesterday, Third Sector announced the seven awardees that will receive federally funded technical assistance. Below is a list of the awardees and the PFS initiatives they will be implementing:
Austin/Travis County, TX, with leadership from the Austin/Travis County Health and Human Services Department, will focus on the feasibility of using PFS to reduce teen pregnancies among Hispanic youth and to improve birth outcomes among African Americans.

Bridges Network and Orange County, CA, with leadership from the Children and Families Commission of Orange County and Bridges Maternal Child Health Network, will build on previous PFS feasibility work to improve maternal and child health through early childhood universal screening and home visiting programs.

The Commonwealth of Virginia, with leadership from the Virginia Pay for Success Council and Virginia Department of Health, will focus on using PFS to improve pre-term and low birth weight rates through early childhood home visiting programs for at-risk mothers.

The State of Nevada in partnership with Clark County, NV and Las Vegas, NV will focus using PFS to improve school readiness and academic performance for disadvantaged children through early childhood education programs.

Within the State of Oregon, the Center for Evidence-based Policy at the Oregon Health & Science University will focus on preventing entry into foster care and improving outcomes for at-risk children under six as part of the State's Pay for Prevention project. Marion and Multnomah Counties will focus on reducing recurrent delinquency among at-risk youth by scaling Youth Villages of Oregon through PFS. Friends of the Children will focus on improving academic performance and reducing justice and child welfare system involvement for high-risk youth.

The Washington state Department of Early Learning and Thrive Washington will focus on improving outcomes in maternal and child health and reducing child maltreatment by using PFS to scale Washington's statewide system of home visiting programs.

Year Up will focus on using PFS to close the opportunity divide and improve employment outcomes for urban young adults in multiple jurisdictions through Year Up's Professional Training Corps program.

For more information, visit Third Sector's website.