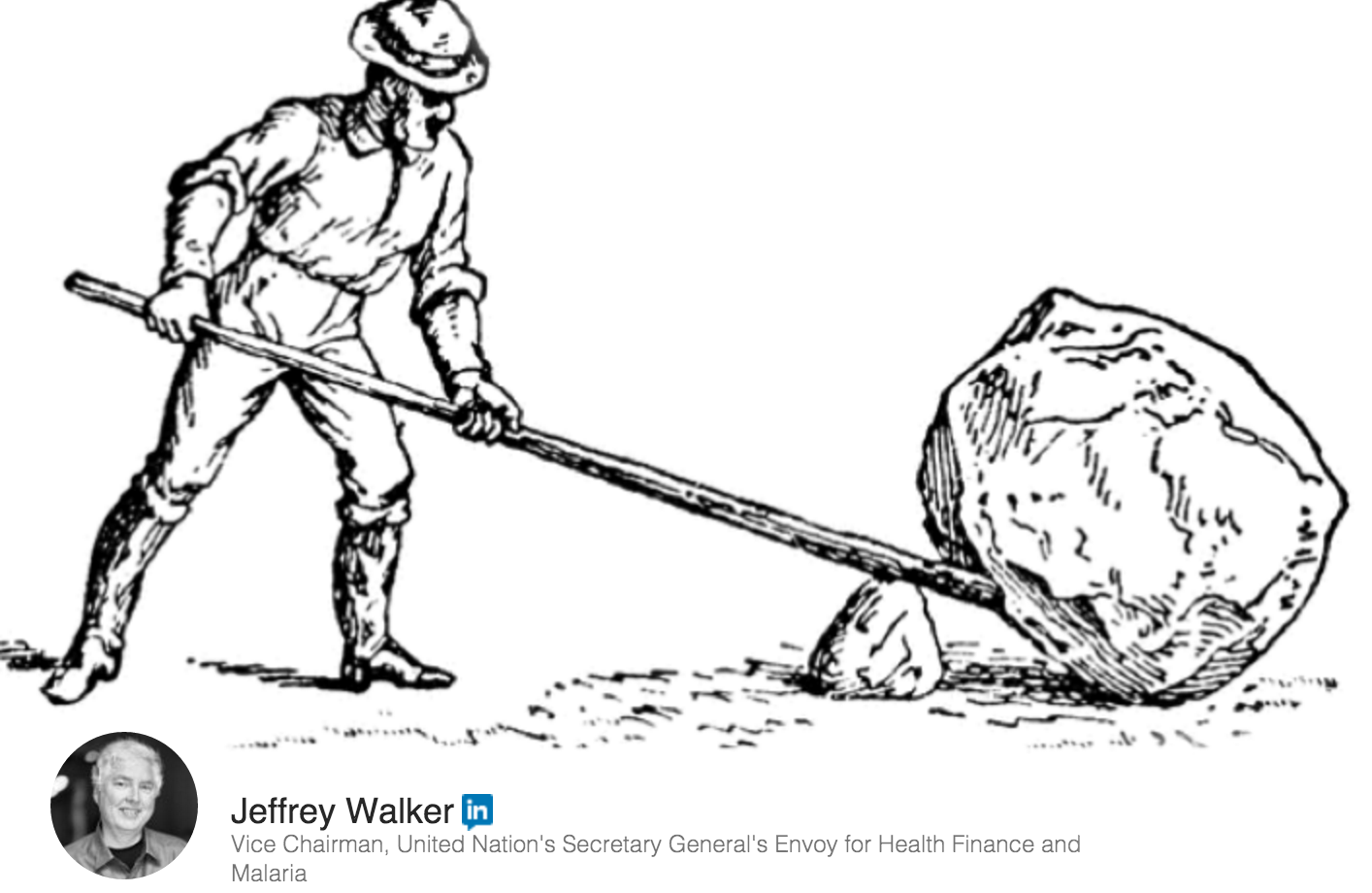 Recently, New Profit Board Member Jeff Walker published a great piece about innovation in philanthropy on LinkedIn titled Transitional Philanthropy: Leveraging Innovation to Build Sustainability.
Here are a few highlights from the piece, including an insightful vignette about New Profit's Early Learning Fund:
"We need a radical shift from traditional to transitional philanthropy – a 21st century form of philanthropy using leveraged funding to support innovative ideas, systems, and technologies for integration into larger social systems. Transitional Philanthropy has the potential to help drive the large-scale, systems change that is needed to reform health, education, and a broad range of social problems.

In advocating Transitional Philanthropy, I am applying lessons learned from my experience as a venture capitalist. In that role, I backed innovations and management teams that could grow to dominate their market segments. This strategy worked for JetBlue, Office Depot, and Apple. Later when I became a supporter and advisor to social enterprises, I mistakenly tried to apply the same standards to address large social causes of our day. I sought out and supported a few social enterprises with great innovations. I pushed them to raise more and more money so they could grow to replace systems that were not working well. But this was an unrealistic expectation. While some great social enterprises have grown effectively - such as KIPP schools, Teach For America, iMentor, and Visionspring - very few of them have scaled to totally disrupt or replace entire social systems.

We need to apply a different approach to supporting social innovations. We need to celebrate innovation, confirm it works, and then look for ways to embed these ideas into the larger system, whether it be for education, health, poverty, or any other significant cause. The idea that one nonprofit innovator will have the best model to scale falls flat when compared to integrating several great innovations from multiple sources into a collaborative network embedded in the larger social system. For example, instead of supporting one charter school nonprofit and growing it, why not take the innovations from many charter schools and integrate their ideas into public school systems like Match does in Boston? Innovation, proven with research, often shows there is a better, logical, and cost-effective way to embed new models into a broader system.

Another version of the Transitional Philanthropy approach is aligned action, which seeks to bring like-minded stakeholders together to strengthen an ecosystem around a social problem and attack its pressure points. New Profit, a nonprofit venture philanthropy fund whose board I chair, has created Focus Funds to take advantage of high potential, but unrealized, opportunities to enhance social impact. Our Early Learning Fund, for example, is working with top researchers at academic institutions such as University of Virginia and Harvard; on-the-ground practitioners like AppleTree and Acelero Learning; funders like the LEGO Foundation and Packard Foundation; and others to identify, assemble in new ways, and amplify a set of approaches that have the potential to help local providers deliver high-quality, pre-kindergarten education to children in under-resourced communities at a large scale. This aligned action approach also creates a learning community, so that all involved have access to the data and insight that enables improvement of their results for children over time. Being involved in these aligned action teams allows the donor to identify key innovations to fund that can be scaled into the larger systems."
Click here to read the full piece.