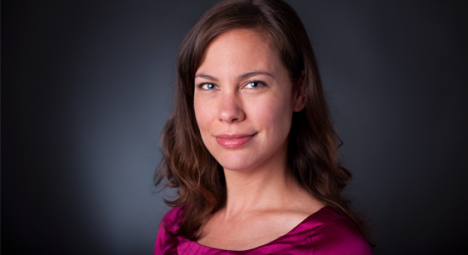 It's WhyLight Wednesday! What's a WhyLight? It's a spotlight on members of the New Profit community and why they do what they do. This week, we talk to Liana Joubert…
What is your role here?
I am the Executive Assistant to the amazing Kim Syman. Kim heads up New Profit's Field Leadership initiatives. My role requires thoughtful prioritization and management of logistics, communications and meeting preparation.
What drew you to New Profit?
After almost a decade of working in corporate advertising, it became clear to me that I wanted to focus my efforts on something more rewarding. I was drawn to New Profit because if its mission and the opportunity to challenge myself.
How long have you been at New Profit?
Yesterday was my 1 year anniversary!
What has been your path here?
Prior to my role at New Profit, I held positions in administration and resource management at two of New England's largest advertising agencies. Working in advertising provided me with invaluable experience. It taught me to approach challenges with creativity and to always anticipate the unexpected!
What is your favorite part of working here?
The daily inspiration I receive from working with such a talented and compassionate group of colleagues.
What is the most surprising thing about you?
I was once crowned "Miss Pioneer Valley" (and no, I will not provide a photo).
What's on your bucket list?
Dip my feet in every sea and ocean
Learn Japanese
Master a musical instrument
What is your favorite quote?
"To be, in a word, unborable… It is the key to modern life. If you are immune to boredom, there is literally nothing you cannot accomplish." -David Foster Wallace, The Pale King